Network Rail fined £2m for failures that led to travel chaos
London Bridge station saw scenes of chaos in March and April when overcrowding of public areas prompted some frustrated passengers to jump ticket barriers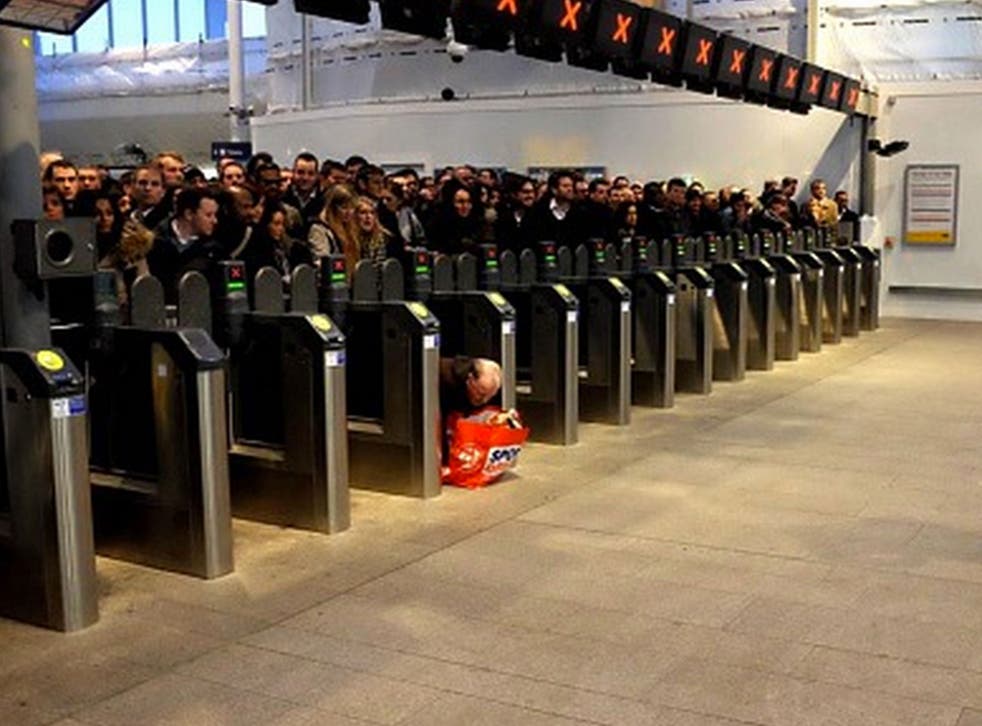 Network Rail has been hit with a £2m fine after passengers experienced months of chaos at London Bridge station during upgrading works earlier this year. The penalty was imposed by the Office of Rail and Road (ORR) after an investigation found Network Rail in breach of its licence conditions in 2014-15.
The rail infrastructure body's performance in delivering passenger services to the operators Southern and Govia Thameslink and in Scotland "were below expectations and missed punctuality targets" the transport regulator found.
The watchdog said there were "weaknesses" in new timetables issued by train operators as a result of Network Rail's poor predictions and added that it had "significantly underestimated the impact of the Thameslink programme on performance".
London Bridge station saw scenes of chaos in March and April when overcrowding of public areas prompted some frustrated passengers to jump ticket barriers.
Mark Williams, the cabinet member for regeneration at Southwark council, which has London Bridge in its borough, said: "The impact of the works should have been much more tightly managed, and is another example of why Transport for London should take over all rail services in south London."
In Scotland there were numerous errors in the December 2014 timetable caused by a lack of quality assurance and planning.
ORR chief executive Richard Price said: "Our investigation has identified important issues that Network Rail, working with operators, needs to address to improve performance for passengers on these routes."
Mr Price added: "These serious issues have caused severe disruption and frustration for passengers, most notably affecting services at and around London Bridge."
Network Rail has the opportunity to offer reparations to affected passengers, instead of paying the fine.
Phil Hufton, the managing director of network operations at Network Rail, apologised for delays at the start of the year, and said some £11m had been invested to improve performance for Southern and Thameslink passengers since then. The money has been spent on a revised timetable, improved equipment and rapid-response maintenance teams at London Bridge. Mr Hufton said this had helped passenger service reliability to improve by almost 12 per cent since January.
He added: "While the nuts and bolts of our infrastructure are the most reliable they've even been, severe congestion caused by record numbers of trains and passengers makes delivering a consistently reliable service a daily challenge for ourselves and the train operators."
The fine payment will come from within Network Rail's existing budget and will mean a reallocation of existing resources to pay it.
Travel chaos around the UK

Show all 6
asd as da sd asd as da sd asd as da sd asd asd a sda sd asd as da sd asd as da sd asd as da sd as
These serious issues have caused severe disruption and frustration for passengers
The watchdog singled out the chaotic scenes at London Bridge in March and April Twitter: @BlowersSon
Join our new commenting forum
Join thought-provoking conversations, follow other Independent readers and see their replies