Petition to scrap new £5 note due to use of animal fat gathers 90,000 signatures
Signatories say notes made with tallow are 'disgusting', 'unnecessary' and 'unethical'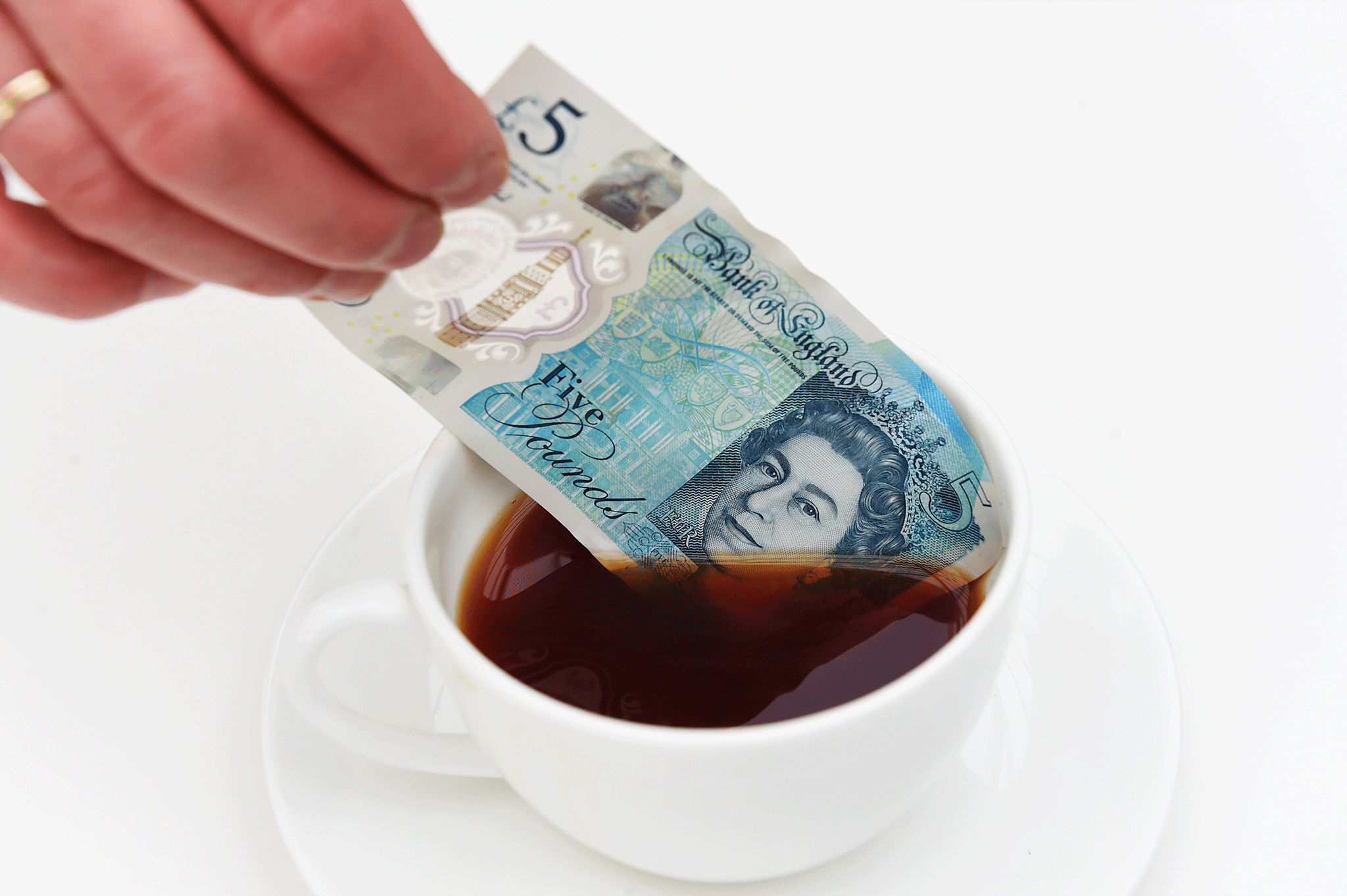 A petition to scrap new £5 notes because they contain animal fat has gained almost 100,000 signatures so far and will be delivered to the Bank of England.
The petition says: "The new £5 notes contain animal fat in the form of tallow. This is unacceptable to millions of vegans & vegetarians, Hindus, Sikhs and Jains in the UK. We demand that you cease to use animal products in the production of currency that we have to use."
Signatories to the petition labelled the bank notes "disgusting, "unnecessary" and "unethical". Many expressed concern at the potential exploitation of animals.
Five things to know about the new £5 banknote
Elena Orde of the Vegan Society said animal fat "doesn't need be used in the notes at all. Using animals in this way is outdated and unnecessary, not to mention the fact that it is obviously cruel."
A Bank of England spokesperson confirmed on Tuesday that the new plastic notes do contain tallow derived from animal fat but did not give any further details about which animals the note came from or how the notes are produced.
Most tallow is made from either beef or mutton fat, though it can also be produced from pork or other animals. The news raises concerns that the use of animal fat mean use of the note could be contrary to certain religious beliefs, though this cannot yet be confirmed.
"We can confirm that the polymer pellet from which the base substrate is made contains a trace of a substance known as tallow. Tallow is derived from animal fats (suet) and is a substance that is also widely used in the manufacture of candles and soap," the spokesperson said.
Innovia, the producer of the new fiver refused to answer any questions about the make-up of the notes or how the animal fat contained in them is produced.
Biggest business scandals in pictures

Show all 20
The company's website claims its banknote, known as "Guardian", accounts for over 99 per cent of the 20 billion polymer notes in circulation around the world today. More than 50 billion have been produced since they were first introduced in Australia in 1988.
Innovia began researching the plastic banknote with an investment by Australia's central bank in the late 1960s after a major counterfeiting fraud was uncovered in Australia. It introduced the first plastic note 20 years later.
They are used in 24 countries around the world, including Nigeria, Canada and Singapore.
Join our new commenting forum
Join thought-provoking conversations, follow other Independent readers and see their replies