New £5 note: Vegetarians being 'stupid' for animal fat protest, says inventor
More than 120,000 people have supported an online petition urging the Bank of England to cease using animal fat in the production of £5 notes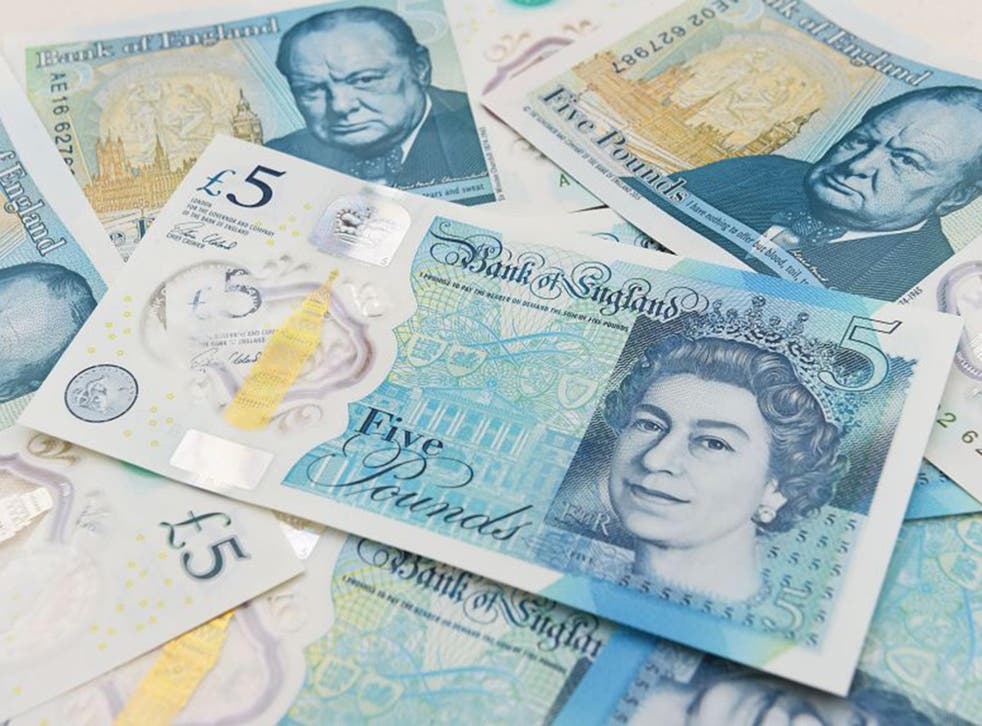 British vegetarians and vegans are being "stupid" for protesting about the new five pound note containing animal fat, the Australian inventor of the polymer banknote said.
After coming in for criticism earlier this week over the use of tallow in the polymer note, the Bank of England said on Wednesday it was "aware of some people's concerns" and that it would treat them with the "utmost respect".
Vegans have expressed anger because the new fiver contains a small amount of tallow, which is derived from animal waste products. A petition to ban the note has attracted more than 120,000 signatures.
Professor David Solomon, who developed the first polymer bank note in circulation in Australia in 1988, said the new £5 notes contain "trivial" amounts of tallow, an animal fat which is also found in candles and soap, yet pressure is being placed on the Bank of England to find an alternative.
"It's stupid. It's absolutely stupid," he told the Australian radio station 2GB.
"There's trivial amounts of it in there," he added.
Professor Solomon said polymer notes were extremely hard to forge and had a lot more benefits for the consumer than previous paper notes.
Five things to know about the new £5 banknote
"It picks up less drugs than paper notes and you don't chop down trees," he said.
"It's more hygienic than a paper note by a long way."
The Bank of England said on Wednesday its supplier is working on "potential solutions" to the issue of animal fat in its new £5 notes.
Doug Maw, who started the growing petition, said he was "disgusted".
"I understand old notes contain stuff as well – we can't do anything about what is in circulation – but the fact they are producing new ones is what really riles me," he told the Press Association.
"There is no excuse for it. There has got to be other ways of making money without using animal products."
Norway's new artistic bank notes

Show all 15
The first of 440 million plastic £5 notes went into circulation in September. The new £5 notes, featuring Sir Winston Churchill, fit in cash machines like paper ones, but are considerably more durable as well as being cleaner and harder to counterfeit.
A polymer £10 featuring novelist Jane Austen will go into circulation next year, and a polymer £20 will follow by 2020.
A spokesperson for the Bank of England has confirmed £10 notes, will be printed on polymer from Innovia, the same supplier as the £5 notes.
However, it remains unclear if the notes will also contains traces of tallow.
The Bank has not yet awarded a contract for the polymer for the £20 notes.
* The sub-heading to this article originally stated that the new £5 note was the first polymer note in circulation in the UK. In fact, polymer notes have been in circulation since 2015 in Scotland, and a polymer note was issued in Northern Ireland as long ago as 1999.
Join our new commenting forum
Join thought-provoking conversations, follow other Independent readers and see their replies