Next reports sales rise over Christmas thanks to strong online performance and cold weather
Full-price sales rose by 1.5 per cent from 1 November to 24 December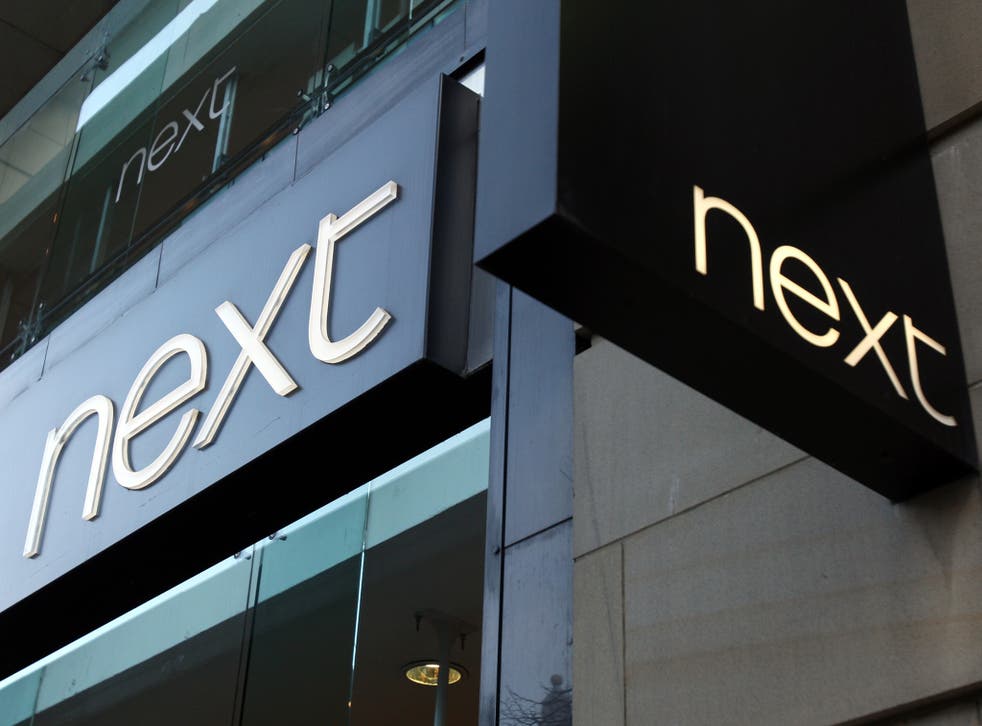 High-street retailer Next has reported a rise in full-price sales for the crucial Christmas period, helped in particular by strong online sales and cold weather.
The company said on Wednesday that full-price sales rose by 1.5 per cent in the 54 days from 1 November to 24 December, compared to the same period a year earlier. Retail sales fell by 6.1 per cent but that was easily offset by a 13.6 per cent surge in online sales.
The group said that the better-than-expected performance had encouraged it to marginally nudge up its profit guidance for full-year results to January 2018. It now expects group profit to be somewhere in the range of £718m to £732m.
"Where we fall within this range will depend on our sales in January," Next said.
Nonetheless, the group also hit a slightly cautious note for the coming year.
"Subdued consumer demand driven by a decline in real income, the increase in experiential spending at the expense of clothing, and inflation in our cost prices remain challenges for 2018," it said.
Inflation hit a multiyear year high of above 3 per cent at the tail end of 2017, and wage growth has been stagnant which has weighed on consumers' appetite for spending – especially on non-essential items.
But Next says it expects cost price inflation to ease as the year goes on. It said that it is budgeting for full-price sales in 2018 to be between minus 2 per cent and plus 4 per cent.
The mid-point of that range – an increase of 1 per cent – represents a slight improvement on the 0.3 per cent growth pencilled in for the year that ends in January.
Based on that sales forecast, the retailer said that it expects group profit to be around £705m for the coming year. That's lower than the current year because the operational costs are forecast to continue to grow faster than sales.
Next is due to report full annual results for the year to the end of January on 23 March. It said that at that time it would also provide more a detailed guidance on sales, costs, profit and cash flow for the year ahead.
Register for free to continue reading
Registration is a free and easy way to support our truly independent journalism
By registering, you will also enjoy limited access to Premium articles, exclusive newsletters, commenting, and virtual events with our leading journalists
Already have an account? sign in
Join our new commenting forum
Join thought-provoking conversations, follow other Independent readers and see their replies