One of the country's most influential think tanks has raised its economic growth forecast
The prediction is still lower than was forecast before the Brexit vote in June 2016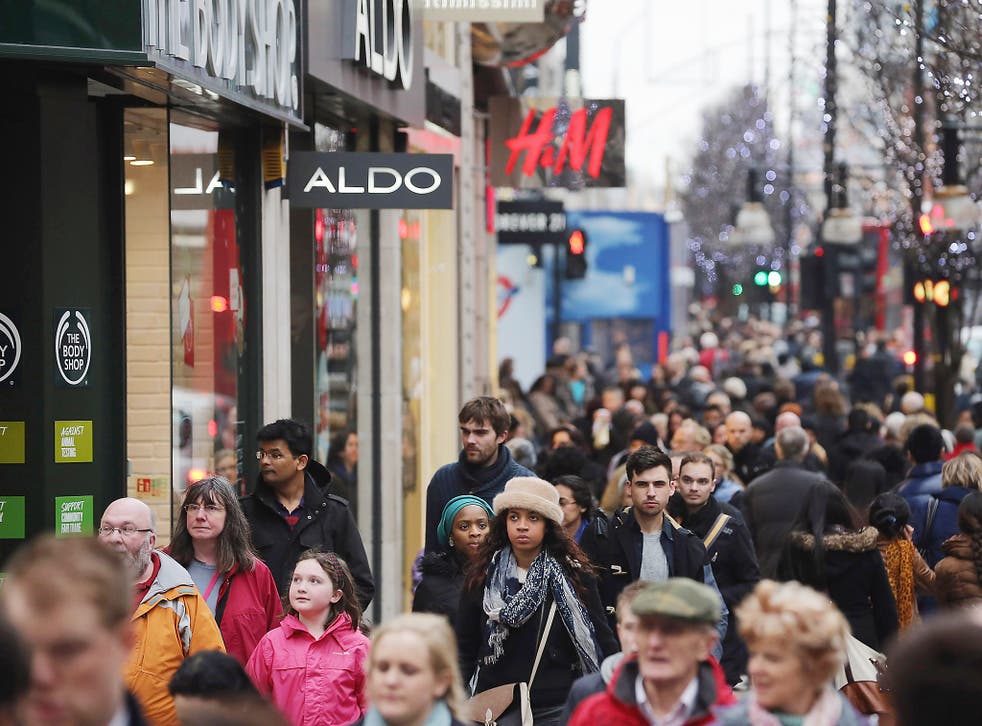 Britain's economy now looks set to slow only slightly in 2017 after its resilient response to last year's Brexit vote, but growth is still likely to be a lot weaker than if the country had decided to stay in the European Union, a think tank has said.
The National Institute of Economic and Social Research said on Wednesday its latest forecasts pointed to growth of 1.7 per cent this year.
That would be only a moderate slowdown from two per cent in 2016, when Britain outgrew its big rich country peers around the world despite the Brexit shock, delighting politicians who supported the decision to leave the EU.
Like the Bank of England and many other forecasters, NIESR has progressively revised up its short-term estimates for British economic growth since the referendum, thanks in large part to consumers who kept on spending.
In August, a few weeks after the vote, NIESR predicted the economy would grow by only one per cent in 2017. In November, it raised that forecast to 1.4 per cent.
The BoE is also expected to announce a higher economic growth forecast for 2017 on Thursday, but is likely to stick to its neutral position on whether its next policy move will be to raise interest rates or cut them.
NIESR economist Simon Kirby said he still expected consumers to be pinched by weaker sterling and higher prices this year. But gross domestic product for 2017 would be helped by weaker imports and a smaller positive contribution from higher exports.
"These are not necessarily promising figures," Kirby said. "This is not closing the output gap, even though on the face of it you might think these figures look reasonable."
Before June's referendum, NIESR's forecast for British growth in 2017 stood at 2.7 per cent, he said.
For 2018, NIESR is now predicting growth of 1.9 per cent.
Business news: In pictures

Show all 13
Consumer price inflation was expected to average 3.3 per cent in 2017, lower than a NIESR forecast made in November after a recent partial recovery for battered sterling against other currencies since then.
NIESR said it expected inflation would remain above the Bank of England's two per cent target until 2020 but the central bank would only start to raise interest rates in mid-2019.
On Britain's large current account deficit, NIESR said it expected the shortfall to narrow to 2.7 per cent of GDP in 2017 from 4.7 per cent in 2016 and to turn into a surplus in 2019, helped by the fall in the value of sterling.
Reuters
Join our new commenting forum
Join thought-provoking conversations, follow other Independent readers and see their replies