Hard Brexit will have 'serious implications' for UK car factory, Nissan warns
Crashing out of EU without trade deal threatens car industry says Japanese firm, as leading Tories back no deal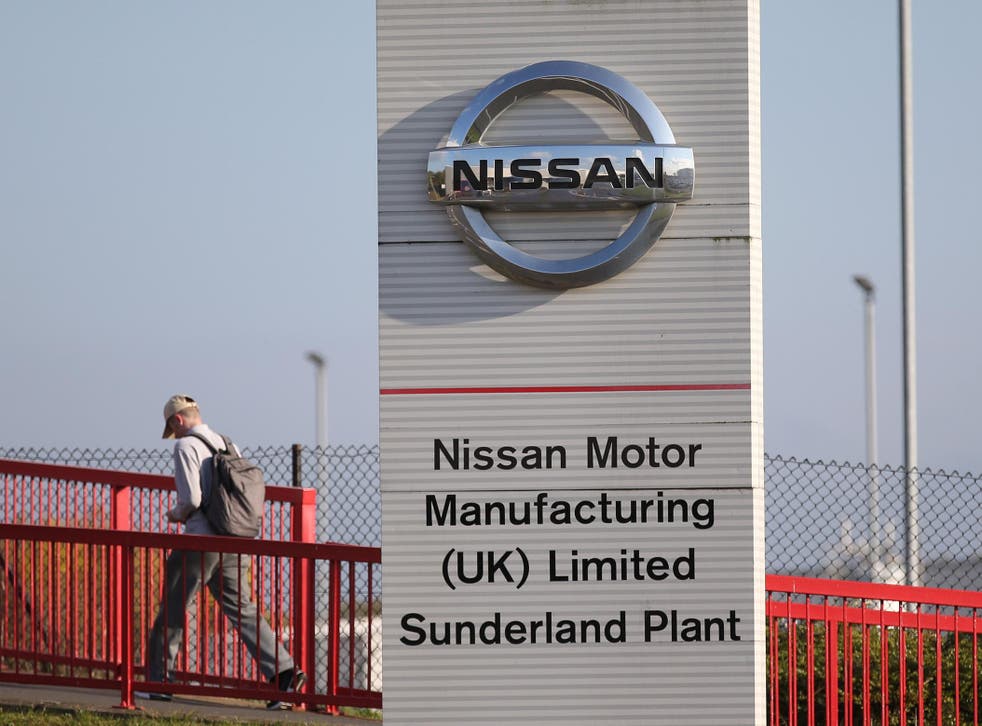 Nissan has warned that a hard Brexit will have "serious implications" for the carmaker's Sunderland factory.
The Japanese firm, which employs about 8,000 in the UK, said that Britain crashing out of the EU's single market and customs union into World Trading Organisation rules would be detrimental to its operation.
Nissan uses its UK operations to export to the EU and benefits from being able to trade freely without customs checks or extra tariffs while Britain is a full member.
The company said in a statement on Thursday: "As a sudden change from those rules to the rules of the WTO will have serious implications for British industry, we urge UK and EU negotiators to work collaboratively towards an orderly balanced Brexit that will continue to encourage mutually beneficial trade.
"Since 1986, the UK has been a production base for Nissan in Europe. Our British-based research and development and design teams support the development of products made in Sunderland, specifically for the European market."
Several high profile Conservatives, including Jacob Rees-Mogg, have come out in favour of Britain adhering to WTO rules after Brexit day.
The warning follows the Tory party conference, with Theresa May's Government still in a negotiating deadlock with the EU over an exit deal.
As well as thousands of workers in Sunderland, Nissan's supply chain network supports tens of thousands more jobs in the UK.
Sunderland voted to leave the EU on June 23 2016.
"Frictionless trade has enabled the growth that has seen our Sunderland plant become the biggest factory in the history of the UK car industry, exporting more than half of its production to the EU," Nissan added.
"Today we are among those companies with major investments in the UK who are still waiting for clarity on what the future trading relationship between the UK and the EU will look like."
It comes as several multinational firms pull jobs and operations out of the UK, amid growing concern over the Government's protracted negotiations and a no-deal scenario.
People's Vote march – demanding vote on final Brexit deal

Show all 30
Planemaker Airbus warned in June it could quit the UK if Britain leaves without a trade deal, while several banks have moved staff and trading units to the EU.
Japanese firms have been among the most vocal when expressing fears over Brexit, with Panasonic the latest to announce plans to shift its European headquarters out of the UK.
It is thought there are 879 Japanese companies employing 142,000 staff in Britain, including Honda and Nissan.
PA
Join our new commenting forum
Join thought-provoking conversations, follow other Independent readers and see their replies