10 companies you didn't know offered unlimited holiday from Netflix to LinkedIn
Tech giants such as Facebook or Google are far from the only ones that are getting creative in order to sweeten their employees' moods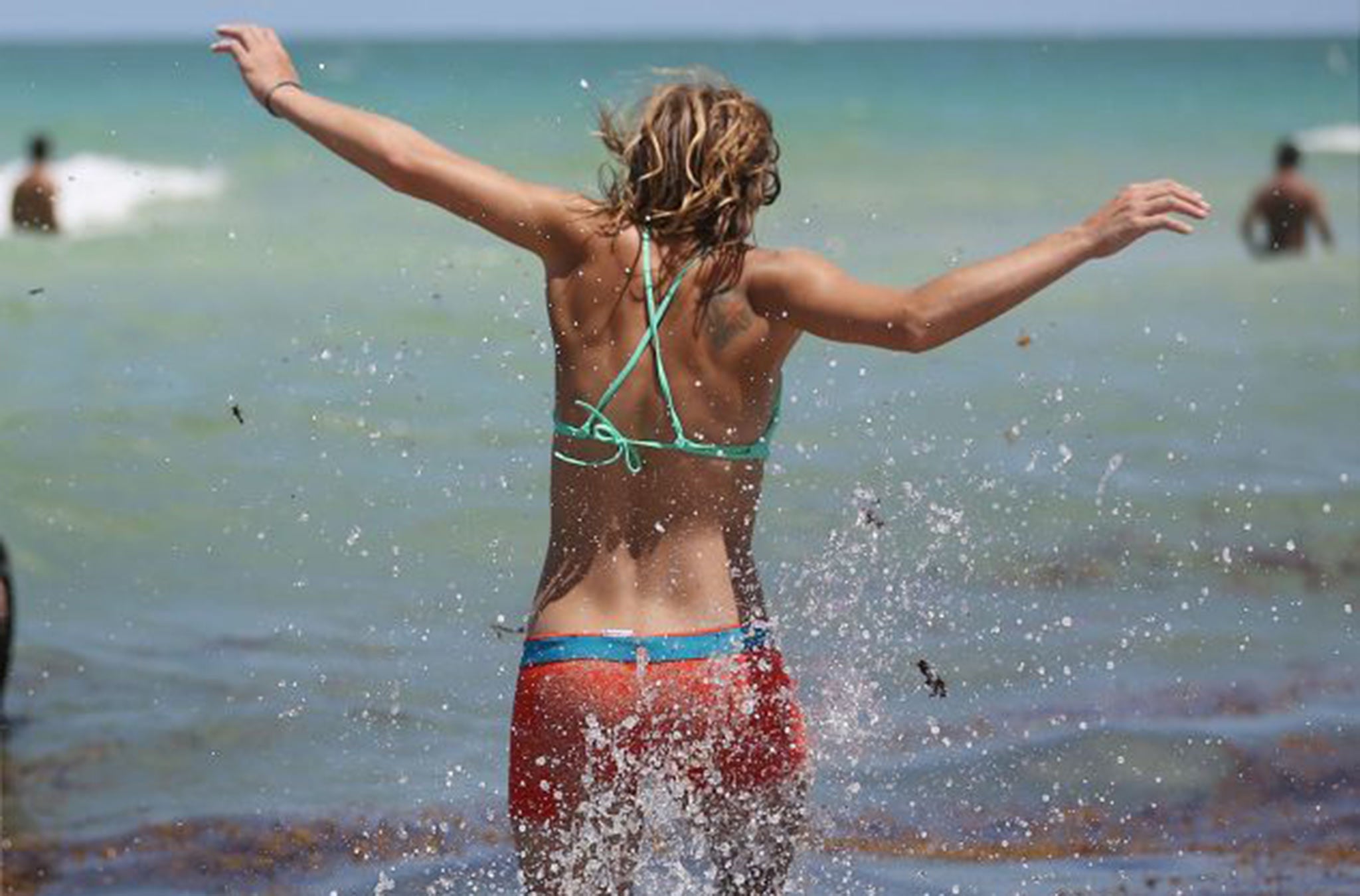 Motivating your employees to work by telling them they don't have to? It might sounds crazy, but for some companies it seems to be working.
Google and Facebook have for years had a reputation of offering their staff quirky perks like free food, complimentary massages and the chance to use sleeping pods between particularly strenuous meetings.
But these days the tech giants are far from the only ones that are getting creative in order to sweeten their employees' moods.
And offering workers and unlimited number of holidays is proving to be a particularly popular perk.
On Thursday, Glassdoor, the job and careers website, published a list of 10 companies with offices in the UK that offer workers as many vacation days as they like.
"Unlimited time-off can play a massive part in recruiting and retaining top talent. Allowing employees to recharge at their own pace, without having to meticulously count their annual leave days. Perhaps it could even result in more productive employees?" Glassdoor said.
If you're intrigued, then now might be the right time to dust off your CV and send it over to one of these companies:
10 Best places to work in the UK
Show all 10
Crimson Hexagon
What they do: A social media analytics company that's headquartered in Boston but has a European division in London
Hiring location: London
Roles: Customer Coach and Onboarding Specialist, Implementation Consultant, Solutions Consultant, Customer Success Manager
What employees say: "Management is willing to take some risks and just announced an unlimited vacation policy. There is opportunity to grow, and not just in your department. Quite a few people are moving or working on moving to other parts of the organisation." – current employee, London
LinkedIn
What they do: A professional networking website that's based in Mountain View, California, and has offices all around the world
Hiring location: London
Roles: Senior Marketing Manager, Enterprise Sales Manager, Internal Communications Manager
What employees say: "The culture is a solid representation of what they believe important. Diversity, integrity and respect whilst continuously being pushed to take responsibility and ownership" – current employee, London.
Visualsoft
What they do: A UK-based digital agency that specialises in the production of eCommerce websites.
Hiring location: Teeside and Manchester
Roles: Brand Director, Client Services Director, SEO Strategist
What employees say: "What can I say amazing working environment, so transparent such a pleasure to get up and go to work on a morning free breakfast free protein free gym free bar these guys have it spot on and with flexi time and unlimited holidays the work life balance is outstanding" – current employee, Stockton-on-Tees
JustPark
What they do: A UK-based technology platform that helps drivers to find parking spaces through using a mobile app
Hiring location: London
Roles: Android Developer
What employees say: "Incredible team full of super smart people. Good work-life balance; strong work ethic whilst going on cracking holidays also encouraged" – business development, London
Netflix
What they do: A tech California-based company that provides a service for streaming media and videos on demand online
Hiring location: London
Roles: Social Media Manager
What employees say: "Great company culture, challenging missions, autonomy and valuable feedback from your peers and management." – Former Marketing Employee
Affectv
What they do: A UK and Australia based advertising technology company that specialises in making adverts more relevant to a specific audience
Hiring location: London
Roles: Product Manager, Front End Software Engineer (AngularJS)
What employees say: "Having worked at Affectv for a few years now I can say it has been a tremendous experience for personal growth & development. As a candidate if you're looking for serious challenges in an rapidly evolving ecosystem, Affectv will be able to give you opportunities to demonstrate your abilities and discover new ones." – former employee
Songkick
What they do: A New York-headquartered company that runs a website and an app that allows users to track their favourite bands, get alerts and buy tickets for concerts
Hiring location: London
Roles: Artist Services Assistant, Senior UI Designer, Senior Product Designer, Business Development
What employees say: "The benefits/perks offered were impressive for such a small company. This included unlimited holiday (born out of the intrinsic trust for employees), equal fully-paid maternity and paternity leave, competitive salaries, all food/drink, summer festival trip and monthly gig ticket budget." – current employee
HubSpot
What they do: A Massachusetts-based company that makes software for marketers
Hiring location: Dublin
Roles: Sales Account Executive – Nordics, Customer Support Manager, Team Manager - Customer Support
What employees say: "Room for career progression: they're pretty helpful in trying to get you to the next level. Autonomy: "unlimited" holidays, the ability to work from home, flexible hours... etc. Just get the job done!" – current employee
Eventbrite
What they do: A Sanfrancisco-based ticketing and registration services that hosts all kinds of events that users can book into online
Hiring location: London
Roles: Business Development Manager, Business Development Representative
What employees say: "With cutting edge benefits like free daily lunch, all you can eat snacks (lots of choices), and a "take the time you need" PTO [paid time off] policy, Eventbrite has positioned itself to be a unique employer." – current employee
CAKE
What they do: A California-based company that specialises in making digital marketing campaigns as effective as possible
Hiring location: London
Roles: Senior Ruby on Rails Developer, Account Manager
What employees say: "I've worked in the EMEA office for a few years now and can honestly say that CAKE is far and away the best tech company I've ever worked for. You couldn't ask for a better place to work. Great travel opportunities, much higher salaries and bonuses than their industry peers, unlimited holidays, super close knit team that are more like extended family than colleagues, un-hierarchical working environment." – current employee
Join our commenting forum
Join thought-provoking conversations, follow other Independent readers and see their replies