No-deal Brexit to cost food and drink retailers £9.3bn, with most to be passed on to customers
Groceries face massive 27 per cent average tariff with processed goods hit hardest
Ben Chapman
Wednesday 26 September 2018 18:20 Comments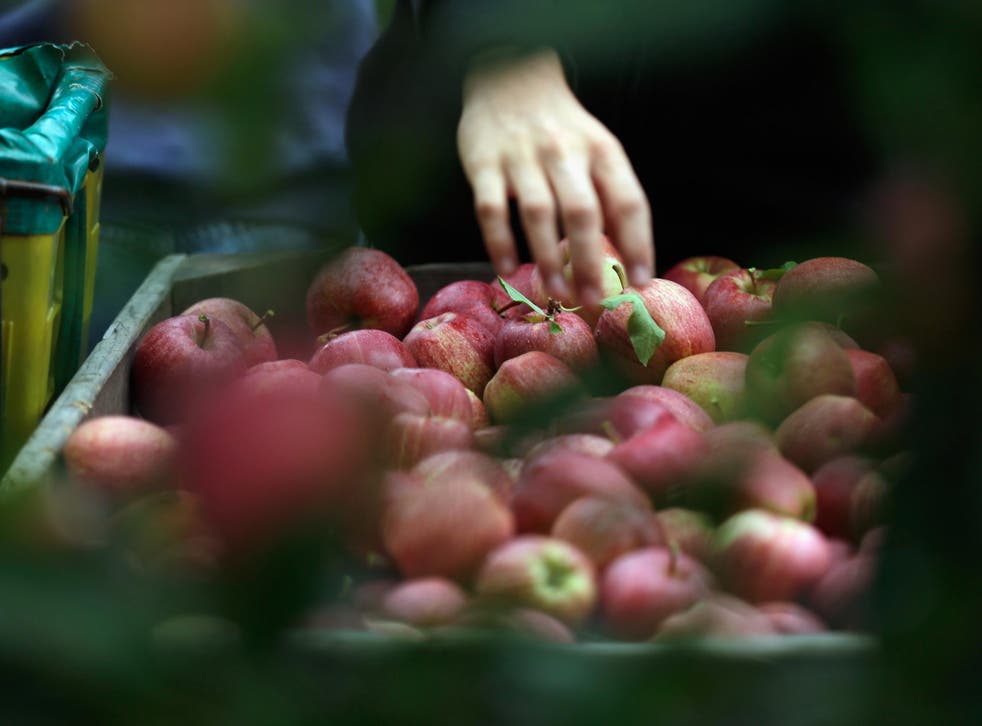 The food and drink industry will take a £9.3bn hit from a no-deal Brexit, with much of the additional cost being passed on to consumers, a study suggests.
Barclays calculates that retailers will face a massive 27 per cent tariff on average for food and drink products imported from the EU, making it one of the worst-affected sectors. Tariffs for non-food products are in line for an average rise of between 3 and 4 per cent.
Every consignment of goods from the EU will also require a customs declaration which costs a minimum of £50.
The UK imported £48bn of food and drink last year, about 40 per cent of the total amount sold.
Fully processed food and drink products, such as orange juice, will be hit with the highest tariff rate of 31 per cent compared to 29.5 per cent for semi-processed food and drink such as white sugar. Unprocessed goods will face a 9.7 per cent tariff.
Some products will also attract "specific duties" which are levied by weight or volume. These charges place a higher burden on lower-value transactions and will disproportionately add to the cost of products like meat, cereal, olive oil and wine, Barclays said.
Frozen beef has a specific duty of three times the cost of the product itself while beef cuts face a 101 per cent tariff. Cream and garlic both attract high specific duties of 81 per cent and 71 per cent respectively.
Health and safety compliance measures will add further costs that could amount to the equivalent of paying an extra 8 per cent in duty tax on EU food and drink imports, the research found.
Ian Gilmartin, head of retail at Barclays Corporate Banking, said food and drink is one of the UK's most important sectors, employing millions of people.
"Some products would avoid tariffs, even in a no-deal scenario, but for most goods the effect of an increased tariff burden would be extremely damaging, and cheaper goods would be the hardest hit," he said.
He pointed out that 71 per cent of our imported food and drink comes from the EU, and 60 per cent of our exports go to the EU.
"A positive agreement on trade is essential if we are to protect UK exporters and avoid significant price rises for UK consumers," he added.
Register for free to continue reading
Registration is a free and easy way to support our truly independent journalism
By registering, you will also enjoy limited access to Premium articles, exclusive newsletters, commenting, and virtual events with our leading journalists
Already have an account? sign in
Join our new commenting forum
Join thought-provoking conversations, follow other Independent readers and see their replies