No one likes us, we do care: hedge funds bury the 'myths'
Jack Inglis, head of the industry's trade body, asked the public why its image is so bad. The replies made unpleasant reading, but at least he could answer the charges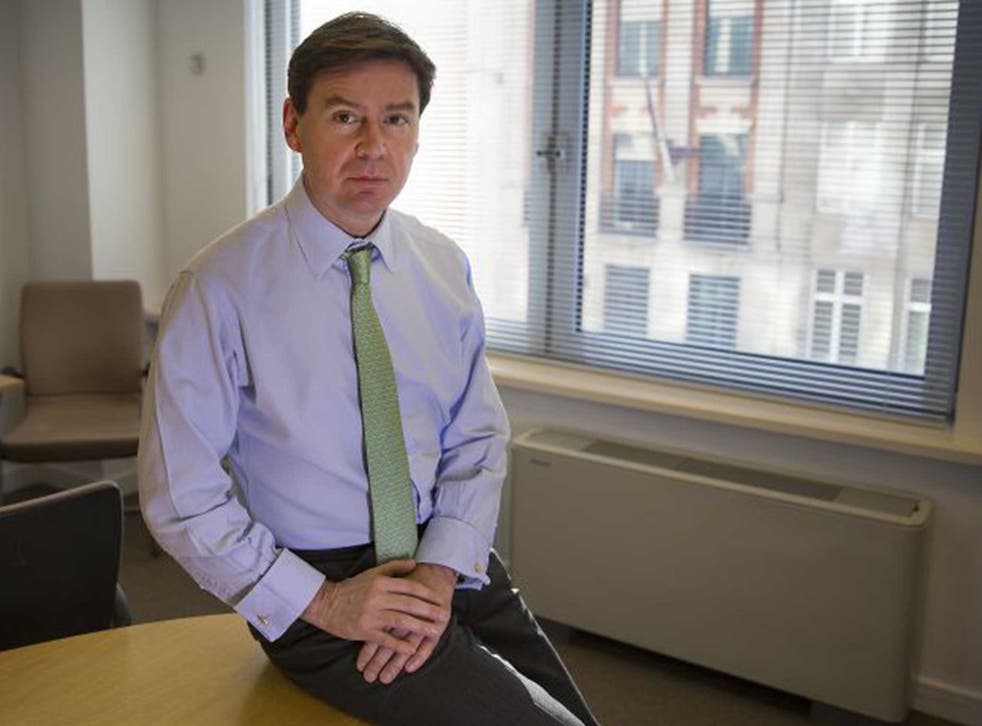 Bankers can take a breather. There's a breed of financier disliked even more than them: hedge fund managers, the so-called masters of the universe, who operate in the twilight of the financial system, allegedly manipulating markets and destroying companies.
Even hedgies are shocked at how badly they are viewed by the public. I know this because Jack Inglis, head honcho of the global organisation representing most of the world's $3trn (£2trn) hedge fund industry, volunteers the information.
In fact, Mr Inglis tells me that the Alternative Investment Management Association (Aima), the trade organisation he runs, was so concerned about its awful public reputation that it commissioned independent research to discover why.
As they say, be careful what you wish for: the poll of 1,600 people – half in the UK and half in continental Europe – revealed that hedge funds managers come bottom of the entire financial services industry. Worse than bankers, mortgage brokers and life insurance salesmen.
So why do people hate them so much? Well, says Mr Inglis, taking the smallest sigh: "It's a good question. And it's one we spend a lot of time trying to analyse and why we commissioned the polling."
The reasons given were threefold: "The big negatives were that hedge funds avoid tax and that they manipulate markets and engage in short-selling which most of the public seems to think is an evil activity."
Yet more devastating was that Aima's research showed most people polled don't know their hedge fund from a garden fence – don't have a clue what they do and certainly don't know that their pensions are invested with them.
Put simply then, what do they do? "I tend to think of hedge funds as modern asset management. There are many different investment strategies among them, and they use a wide variety of tools and techniques to produce a better set of risk-adjusted returns ... than traditional benchmark- focused asset management." (The hedging bit is that these funds use sophisticated tools such as leverage and derivatives to mitigate against investment risks.)
Mr Inglis acknowledges that the industry's image has been hit by "wealthy individuals after octane-charged high risk, shooting the lights out and boasting about their wealth at cocktail parties".
But he adds: That may have been true some time ago. Not now. Today, two-thirds of all investors in hedge funds are pension funds and other institutional investors. So hedge funds are of great value to the UK economy.
"They provide more than 40,000 jobs in the UK ecosystem alone, bring liquidity to markets, provide alternative investment to many small and medium-sized enterprises who can't find finance elsewhere, and have a positive impact on the companies in which they invest."
That's why the bad publicity matters so much, he says. "You could ask why do the firms care about their reputation? After all, they have been very successful and grown hugely. But they do care personally about their image – and they don't want to be used as a political football in the court of public opinion.
"Unfortunately, politicians are influenced by what's written in the media and there is a real fear that rules will be written to appease voters."
Mr Inglis knows all too well what it's like being at the sharp end of post-crash criticism; he was a Barclays investment banker and hedge fund manager. He describes himself now as more of a "humble beater" on the shoot, rather than poacher or gamekeeper, and one determined to flush out the facts.
It's ironic, then, that Aima has its global head office on Fleet Street, where we meet– barely a stone's throw from the old home of newspapers. But it's a handy place at which to set the record straight.
"Let's start with tax," he says. "In 2014 the industry paid more than £4bn to HMRC. Second, it's not correct that hedge funds manipulate markets. It's true that when the industry first started, there was a certain opaqueness and lack of transparency, so I guess you got a natural distrust of what they were doing.
"Now hedge funds are tightly regulated by the Financial Conduct Authority and other regulators. And I can't think of a single asset manager who has been accused of market abuse. Compare that with other markets, like in the Libor and foreign exchange rigging cases. Where is the evidence that they are manipulating the markets?" Short-selling may be harder to defend – depending on your view. "Hedge funds do take part in short-selling but it's a perfectly legal activity. The question to ask is whether short-selling is a bad thing. We would argue it is not."
On the contrary, he says that if hedge funds short the stock of a company, they are showing something is fundamentally wrong. "That has to be good for other investors, and information is what makes a market. If you are a seller, there has to be a buyer."
Another myth Mr Inglis is keen to smash is that hedge funds are pro-Brexit because they will make a killing in the ensuing market chaos – and benefit too by escaping from onerous EU regulation.
Nonsense, he says. For starters, Brexit wouldn't allow hedge funds to bypass EU regulations as firms would still need to abide by them for raising funds and trading on European markets.
Which is why Aima is not taking sides. "We have decided to take a neutral position. Its up to individual firms to come out either way if they so wish." So far a few high-profile hedgies have declared for "leave", such as Crispin Odey of Odey Asset Management. But there are also many passionate proponents of the "remain" cause, including donors such as David Harding of Winton Capital and John Armitage of Egerton Capital.
Their view is that the City must keep hold of its advantage as a launchpad into Europe; after New York, London is the world's biggest financial centre with 600 firms managing $520bn worth of funds.
There is another red herring Mr Inglis is keen to fry – that hedge funds are riskier than other types of investment. "Compared to banks, which have leverage of about 17 times, the hedge funds are only 1.5 times."
"So the idea hedge funds are inherently risky to the financial system is incorrect – quite the reverse. True, they are not risk free and there are no guaranteed returns. But average volatility is closer to bonds and lower than stocks."
Mr Inglis says that hedge funds, like all investors, are not having an easy ride in these fragile markets. "It [2015] wasn't a vintage year but it was decent. Returns were 2.4 per cent higher, beating equities and bonds on an absolute and risk-adjusted basis, preserving capital for pension funds and other investors who like consistent returns. Investors will continue to pay for quality."
Indeed, consistent returns help to explain why so much money has flowed into hedge funds from institutional investors since the financial crash in 2008. The industry has grown by 10 per cent a year since then.
However, the public will still take some convincing that hedgies are the good guys. Mr Inglis and Aima are now working on just that strategy: "You won't see us advertising on billboards... but we will be using social media like Twitter to spread the message." #hedgies4U?
Join our new commenting forum
Join thought-provoking conversations, follow other Independent readers and see their replies