MP Sir Norman Lamb demands apology from FCA boss Andrew Bailey for alleged defamation
City watchdog accused high-profile MP of making 'completely untrue' statements in whistleblower row
Ben Chapman
Wednesday 16 October 2019 07:20 Comments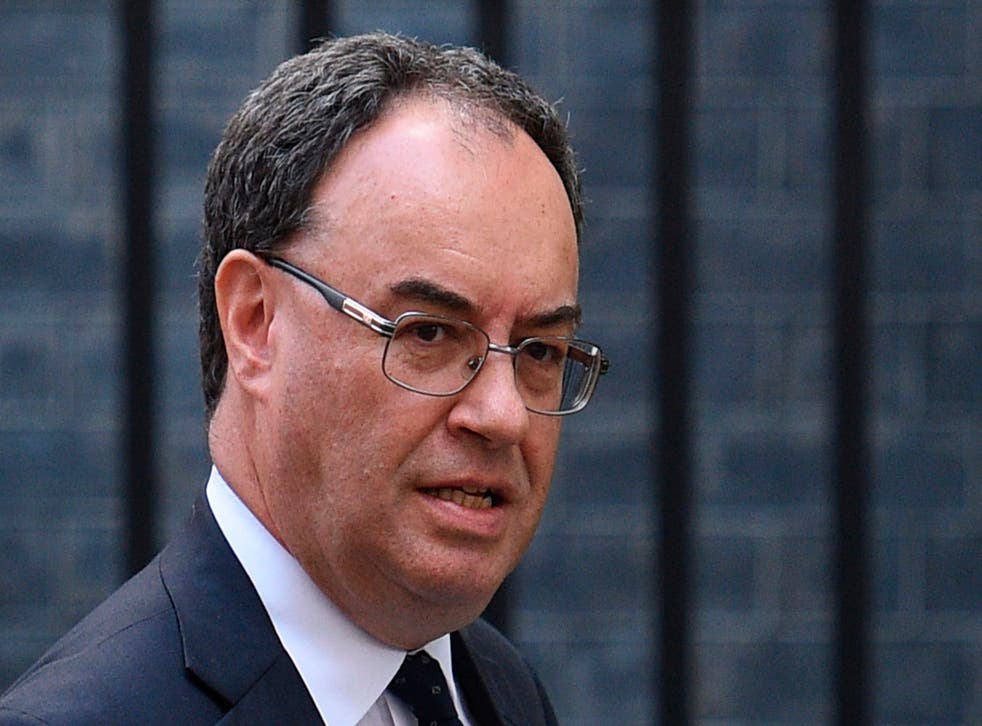 A high-profile MP is demanding an apology from the head of Britain's financial watchdog after it accused him of making "completely untrue" statements about its treatment of an RBS whistleblower.
Sir Norman Lamb has written to Andrew Bailey at the Financial Conduct Authority (FCA) to say he regarded the comments as defamatory.
"I want him to apologise for continuing to mislead me and misleading the public," Sir Norman told The Independent. "It is quite a serious matter as it challenges my integrity."
The escalation of a long-running argument comes at an awkward time for Mr Bailey, who is thought to be on the shortlist to become the next governor of the Bank of England after Mark Carney steps down at the end of January.
The FCA said it "completely rejected" any suggestion that Mr Bailey misled Sir Norman.
UK news in pictures

Show all 50
The disagreement centres on the FCA's handling of allegations made by a former RBS employee, Mark Wright. Mr Wright claims the City regulator has been complicit in a long-running cover-up of alleged market abuse by taxpayer-backed RBS – misconduct that cost some of the bank's employees much of their life savings.
According to him, on 17 September 2008, days before RBS was bailed out with billions of pounds of taxpayer funds, senior RBS executives posted a note on the bank's intranet reassuring staff about its financial position.
The note remained on the bank's internal system for several months, during which time RBS' share price collapsed from around £60 to a low of 10p – wiping out shareholders, including employees who had been encouraged to invest in the company, Mr Wright's account concludes.
After he blew the whistle on this and other alleged misconduct at RBS, the FCA reported his name back to his former employer even though identities of whistleblowers must be kept secret. After an investigation by the Complaints Commissioner, the FCA eventually apologised to Mr Wright for disclosing his identity.
But the bigger issue is that the FCA had denied the existence of such an RBS statement about its financial health – before eventually admitting that one did exist and that the FCA had a copy of it.
That admission came only after Mr Wright obtained emails last year from the Complaints Commissioner that confirmed the FCA had known about the intranet statement for five years.
One of the messages, an internal FCA email from March 2014, said: "The intranet notice that Mr Wright refers to was online between 17 September 2008 and January 2009… Staff could have used it to take reassurance that all was well, which would tend to support Mr Wright's allegations."
Despite the revelation, Mr Bailey maintained that the FCA had not found evidence to support Mr Wright's allegations.
He wrote to Sir Norman in April last year saying the internal FCA email did "not appear to refer to the statement which Mr Wright alleges to have been put to RBS's intranet".
Confusingly, he then claimed that the RBS statement about its financial health had been in the public domain for 10 years. He later clarified that, saying he meant that the fact that such a statement existed had been in the public domain for ten years – but the statement itself had never been made public. Mr Bailey maintains that his position on the matter has been consistent throughout.
RBS has refused requests from Sir Norman, Mr Wright and The Independent to publish the statement, and the FCA says it is prevented by law from doing so.
An RBS spokesperson said: "This bank-wide, internal message was for internal use only to ensure staff remained focused on serving their customers during a period of market turmoil."
After being questioned again about the issue at the FCA's annual meeting, Mr Bailey wrote to Mr Wright to say the FCA had responded in detail to the matter and now considered it closed.
But Sir Norman does not consider it closed.
"It is remarkable that the financial regulator of this country is not permitted to publish a very significant document that is at the fulcrum of the storm of 2008," Sir Norman said.
"If it is an entirely defensible statement that will do no harm to RBS, then publish it."
If any information were to be published that demonstrated RBS had misled shareholders to their detriment, it could give rise to legal action, potentially damaging the value of the Treasury's multibillion-pound stake in the bank.
An FCA spokesperson said: "Any suggestion Andrew Bailey misled Norman Lamb MP is completely rejected.
"We have written to all relevant parties to explain why that isn't the case but they have repeatedly chosen to misinterpret the evidence. Given this has been comprehensively investigated and independently reviewed the FCA has nothing further to add and we will be writing to Norman Lamb to explain our position."
Register for free to continue reading
Registration is a free and easy way to support our truly independent journalism
By registering, you will also enjoy limited access to Premium articles, exclusive newsletters, commenting, and virtual events with our leading journalists
Already have an account? sign in
Join our new commenting forum
Join thought-provoking conversations, follow other Independent readers and see their replies