Nothing says 'Anarchy In The UK' like the Sex Pistols on a Virgin Money credit card
Six reasons why we shouldn't be so surprised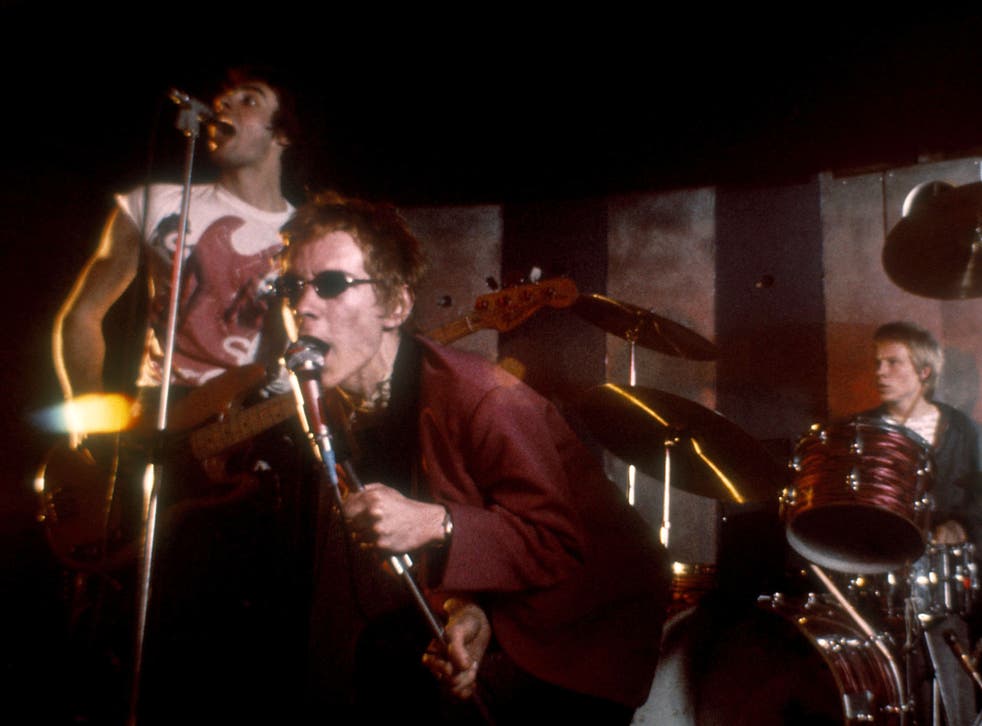 Virgin Money has announced a line of Sex Pistols-branded credit cards that will feature art work from the band's records: 'Never Mind The Bollocks' and 'Anarchy In The UK'.
Michele Greene, the director of cards at Virgin Money said that this was because the Sex Pistols "challenged convention and established ways of thinking – just as we are doing today in our quest to shake up UK banking".
That might have been true back in punk's heyday. When Virgin Records first signed the Sex Pistols in 1977 they struggled to get their single 'God Save the Queen' pressed after workers at the pressing plant refused to press the record because of the song's lyrics.
But since those anarchic beginnings, punk's ethos has been rinsed regularly for its outsider kudos.
Here are just a few examples of why we shouldn't be so surprised that the Sex Pistols have sold out:
1. The Sex Pistols were a manufactured band anyway
Well, sort of. Founding member Steve Jones convinced Malcolm McLaren, who was then running a punk boutique called 'SEX' with Vivienne Westwood, to become the Strand's manager. McLaren brought back ideas from the punk scene in New York, helped them settle on the name Sex Pistols, and convinced them to start rehearsing with green-haired upstart John Lydon. He also sold a lot of clothes from SEX to the band's early fans.
2. John Lydon already sold out – when he appeared in a butter ad
Almost 40 years after he joined Sex Pistols as Johnny Rotten, Lydon became the face of Country Life butter in a television ad that saw him leaping around fields with cows extolling the great taste of the British brand.
3. The Sex Pistols agreed to license a song for a gambling website
'Pretty Vacant' was used for in a William Hill advert about football in 2010. The idea was that the band were rebels and the viewer could be too, by betting on almost anything to do with the game. It was the first time the Sex Pistols' music had been licensed for advertising.
A whole lotta guitarists: Legends photographed by Jimmy Page's daughter

Show all 12
4. Iggy Pop sold car insurance
In 2009, Iggy Pop, frontman of The Stooges and David Bowie collaborator, opened a Swift cover car insurance ad with the words, "You think I'm selling car insurance, well I'm not, I'm selling time!" Only he wasn't. He was selling car insurance.
5. Waitrose used a hymn to heroin on an advert about autumn
'Golden Brown', by the Strangers, was picked up by Waitrose for a 2008 advert about autumn - only the punk band weren't talking about demerara sugar. JJ Burnel, who co-wrote the song, said he didn't think Waitrose had clocked the song's real meaning. "When our manager told us, I thought it was very funny. My first reaction was: 'Are they advertising Christmas heroin or something?' I'd have thought everyone had guessed by now (what the song's about), but maybe not," he said.
6. Punk's heroes still want to make records
Only they have to find new ways to finance them. "The thicker you spread your toast, the nearer the Public Image Ltd. reunion album comes!" Lydon told the Guardian after the Country Life ads. "Eat people! Eat!"
Join our new commenting forum
Join thought-provoking conversations, follow other Independent readers and see their replies