Now that's surge pricing: Saudi Arabia invests $3.5bn in Uber
The deal represents the largest ever one-off investment in a private company
Tim Walker
US Correspondent
Thursday 02 June 2016 16:02 Comments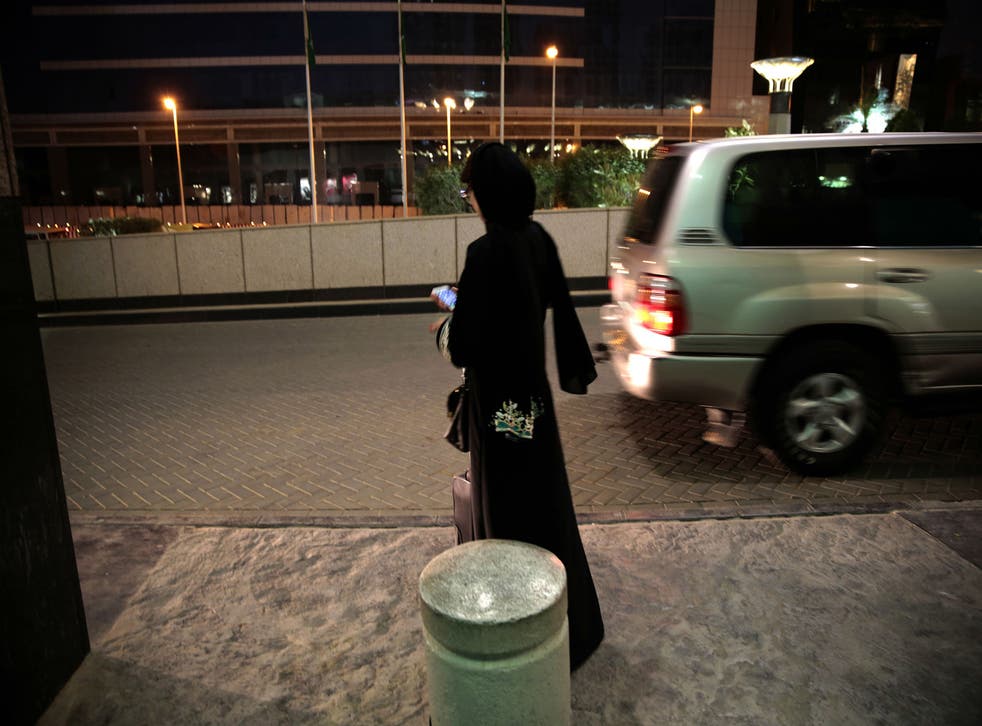 One of the world's most controversial countries is going into business with one of its most controversial companies, after Saudi Arabia's sovereign wealth fund announced a $3.5bn (£2.4bn) investment in Uber. The deal represents the biggest one-off investment in any private company in history, maintaining the ride-sharing firm's valuation of $62.5bn.
Uber, which now serves more than 450 cities in at least 70 countries worldwide, has raised a total of close to $11bn from outside investors. Its latest $5bn funding round also attracted investors from Russia and China, while Qatar's sovereign wealth fund took a stake in the company in an earlier round in 2014.
The Saudi Public Investment Fund (PIF) is the kingdom's main investment body, itself valued at more than $100bn. It will now own around five per cent of Uber, while its managing director, Yasir Al Rumayyan, will join the board. Princess Reema Bint Bandar Al Saud also recently joined the company's international policy advisory board.
Mr Al Rumayyan said in a statement that Uber had "improved urban mobility around the world" and that the PIF was "looking forward to being part of the process."
The ride-sharing giant has proved divisive in many territories. Taxi drivers in the UK and across Europe have staged large anti-Uber protests, and last year a court ordered the company to suspend its low-cost UberPOP service in Brussels. In May, both Uber and its main US rival Lyft stopped operating in Austin, Texas, following a public referendum that imposed new regulations the companies claimed were too onerous to comply with.
In the Middle East, by contrast, Uber is considered an unmitigated success, and said recently that it plans to invest $250m in the region, where it already operates in nine countries – including five cities in Saudi Arabia. Some 80 per cent of Saudi Uber riders are women, who are not permitted to drive themselves under the laws of the strict Islamic nation.
In a statement, Uber CEO Travis Kalanick sought to tie the investment to Saudi Arabia's recently announced plan to reform its economy by relying less on oil and encouraging private entrepreneurship and employment. "Our experience in Saudi Arabia is a great example of how Uber can benefit riders, drivers and cities and we look forward to partnering to support their economic and social reforms," he said.
Uber already has a stranglehold on the US ride-sharing market, hence its aggressive overseas expansion. In China, for example, the company reportedly loses some $1bn per year on subsidies in its struggle for market share with local rival Didi Chuxing, which recently attracted a $1bn investment from Apple.
The Saudi deal promises to cause further controversy for both parties. The Saudi government recently threatened to sell off its American investments as the US Congress debated whether to unveil the redacted section of its 9/11 report related to Saudi Arabia's role in the 2001 terrorist attacks. Uber, meanwhile, could face questions about going into business with a nation whose policy on women drivers is perhaps the least significant blot on its human rights record.
In its 2015 world report, the UN Human Rights Watch found that Saudi Arabia imprisoned political dissidents "solely on account of their peaceful activities", practised "systematic discrimination against women and religious minorities", and "subjected hundreds of people to unfair trials and arbitrary detention."
Register for free to continue reading
Registration is a free and easy way to support our truly independent journalism
By registering, you will also enjoy limited access to Premium articles, exclusive newsletters, commenting, and virtual events with our leading journalists
Already have an account? sign in
Join our new commenting forum
Join thought-provoking conversations, follow other Independent readers and see their replies