The Independent's journalism is supported by our readers. When you purchase through links on our site, we may earn commission.
Number of people on zero-hours contracts jumps by 20 per cent in a year
Numbers on such contracts for their main job was 903,000 in April to June 2016, up from 747,000 in the same period in 2015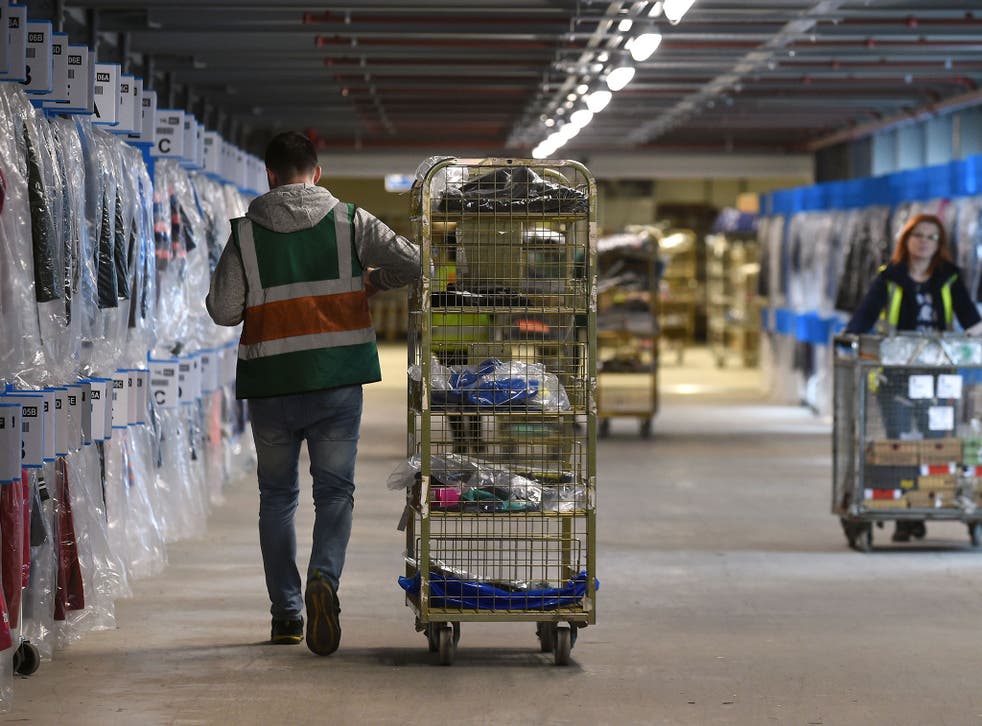 The number of people estimated to be on controversial "zero-hours" work contracts has jumped by 20 per cent in a year, according to the Office for National Statistics.
The ONS's latest Labour Force Survey of households found that the number of people on such contracts for their main job was 903,000 in April to June 2016, up from 747,000 in the same period in 2015.
As a proportion of all people in employment, that represents an increase from 2.4 per cent to 2.9 per cent.
Zero-hours contracts enable employers to offer an individual worker as many, or as few, hours of work in a week as the employer requires. The worker can also turn down the hours offered.
The TUC said today that the contracts have become "an easy way for bosses to employ staff on the cheap".
Some 80 per cent of the workforce of Sports Direct are on zero-hours contracts.
This week the retailer's under-fire owner, Mike Ashley, said he would offer workers the opportunity to switch to contracts with guaranteed hours – although this offer does not cover workers supplied to Sports Direct's warehouses by agencies.
Zero hours rising
The ONS cautioned that part of the statistical increase since 2015 may have been a result of growing public awareness of the term "zero-hours" resulting in better reporting, rather than a genuine increase in their use by firms.
The previous Labour leader, Ed Miliband, pledged to end the "epidemic" of zero-hours contracts in the 2015 general election campaign and singled out Sports Direct as a "terrible place to work" because of its liberal use of zero-hours contracts.
Workforce fixture
The ONS also estimates the total number of zero-hours contracts in the economy based on a survey of businesses rather than households. Its most recent report on this metric in March found 1.7 million in November 2015, up from 1.4 million in its first report in January 2014. It found that the firms most likely to use the contracts are in the accommodation and food processing sector.
The discrepancy between the number of people on these contracts and the number of contracts is due to the fact that some people have more than one, according to the ONS.
The number of zero-hours contracts appears to have increased sharply in the wake of the 2008-09 recession. Some analysts had expected their use to decline with the economic recovery as businesses became more confident about increasing their cost base, but the latest ONS statistics suggest that they have now become an entrenched feature of the lower-end of the labour market.
Calls for protection
The Government has already banned exclusivity clauses in zero-hours contracts which prevented workers from taking jobs elsewhere.
But pressure is is now growing for Theresa May's government to offer more protection to workers who have been on the contracts for more than a year and who work regular hours.
"Banning zero-hours contracts is not the answer, as it punishes workers who genuinely prefer the flexibility they offer. But the part they play in the wider issue of insecure working suggests that they need far closer, and more measured, scrutiny" said Conor D'Arcy of the Resolution Foundation think tank.
"We need to create a formal right to request a fixed contract, guaranteeing that zero-hours contracts are an option for employees, not a tool for unscrupulous employers" said the Liberal Democrat business spokesperson Lorely Burt.
A spokersperson for the Department for Business, Energy and Industrial Strategy said: "As the Prime Minister has made clear, we want to do more to build an economy that works for everyone and to help working people who are struggling to get by."
The ONS found that 55 per cent of those on these contracts are women and 20 per cent are in full-time education
They are also likely to be younger, with 37 per cent of the zero-hours workforce aged 16-24.
Young person's game
Gillian Guy of Citizens Advice said the contracts were responsible for growing financial insecurity. "Not knowing how much you can earn from one month to the next can make it hard to pay the bills and keep up with other financial commitments, which can result in debt problems further down the line," she said.
Supporters of zero-hours contracts claim that they offer flexibility which workers desire. A 2015 survey by the CIPD, which represents human resources managers, found that zero-hours workers are more likely than regular employees to see their work-life balance in a positive light (by 62 per cent to 58 per cent).
Yet the ONS found 30 per cent of zero-hours workers wanted more hours versus 10 per cent of all workers.
Register for free to continue reading
Registration is a free and easy way to support our truly independent journalism
By registering, you will also enjoy limited access to Premium articles, exclusive newsletters, commenting, and virtual events with our leading journalists
Already have an account? sign in
Join our new commenting forum
Join thought-provoking conversations, follow other Independent readers and see their replies