Ocado on track for first profit in wake of Morrisons deal
Simon Neville
Wednesday 12 March 2014 14:09 Comments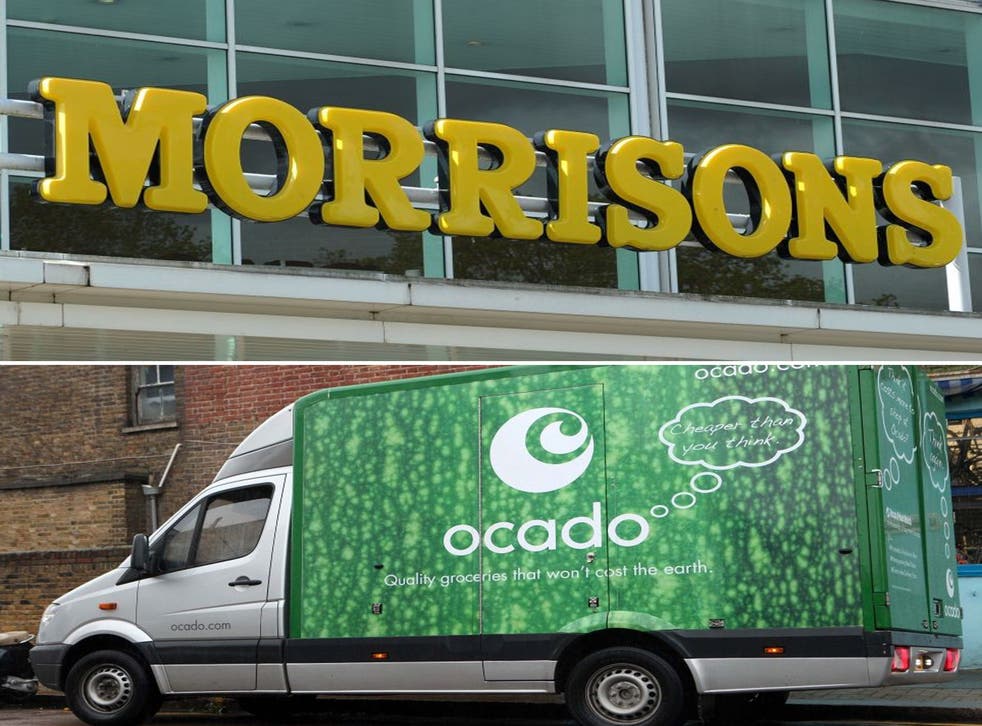 Ocado has made £9 million from the first three months of its tie-up with Morrisons as the online grocer said its deal with the supermarket giant was on track.
The company said sales jumped 18 per cent to £218.8 million in the 12 weeks to February 23, putting it on course to finally make a profit, 14 years after it was founded.
Of the £218.8 million, £9 million was attributed to the Morrisons deal, although finance director Duncan Tatton-Brown said the figure was a combination of both sales and fees taken by Ocado.
He said: "It is for Morrisons to give further details on how its online business is going and I'm sure they'll give plenty of information tomorrow. But it has all been highly successful and we've had no complaints."
Morrisons reports its full year results tomorrow and is expected to reveal that pre-tax profits slumped as much as 20 per cent following a dreadful Christmas, with cash-strapped customers deserting the company in droves for the likes of discount chains Aldi and Lidl.
Tatton-Brown also revealed that Ocado has reduced the price of its own-brand milk to £1 for four pints, in line with Tesco, Asda, Sainsbury's and Morrisons, but declined to follow its rivals by taking the cost of the fall on the company.
He said: "I can't go into the details of our relationships with our suppliers, but obviously if the price falls we work closely with our suppliers to make sure all sides are happy."
The lack of a profit for the online-only Ocado continues to be a problem for the business, especially since Tesco revealed last month that it took a trading profit of £127 million from its online operation.
However, Tatton-Brown, dismissed this and said: "Take this information with a pinch of salt. I could say Ocado is making a 'trading' profit by moving a few numbers around. The Tesco number doesn't include costs and is not pre-tax profit so it's difficult to stack up."
Shares in Ocado slipped back on the results today, retreating 22p or 3.85 per cent to 550p.
Register for free to continue reading
Registration is a free and easy way to support our truly independent journalism
By registering, you will also enjoy limited access to Premium articles, exclusive newsletters, commenting, and virtual events with our leading journalists
Already have an account? sign in
Join our new commenting forum
Join thought-provoking conversations, follow other Independent readers and see their replies