Ocado, SSE, Shell: Business news in brief, Wednesday 1 February
Mystery over international tie-up persists at online grocer; Energy supplier loses 50,000 customers to rivals; Oil company offloads £3bn of North Sea assets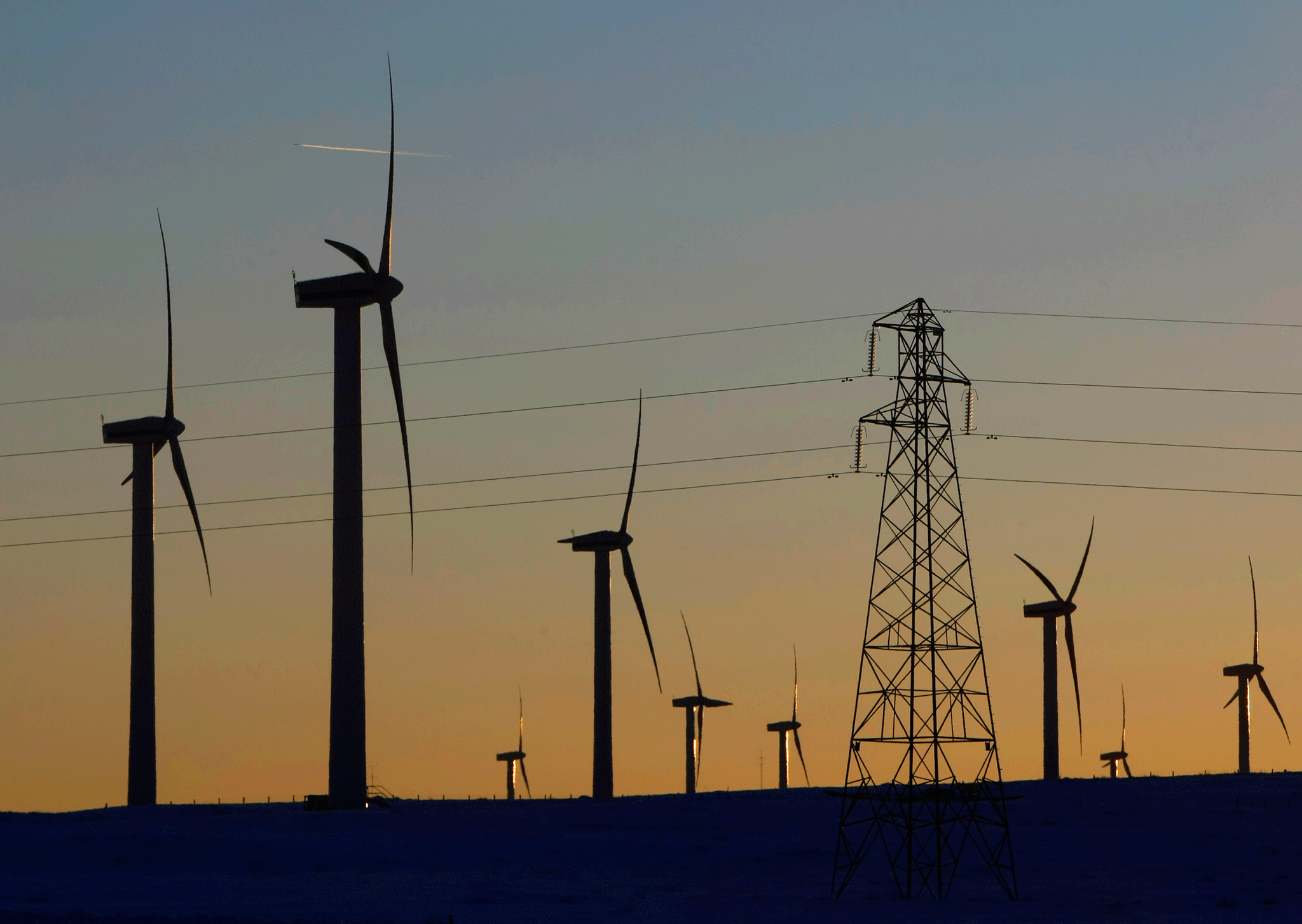 Mystery over international tie-up persists despite 'robust' Ocado trading
Online grocer Ocado has notched up a healthy rise in full-year profits as it continues to grow its customer base, but left investors hanging over a prospective international deal.
Pre-tax profits rose 21.8 per cent to £14.5m in the year to 27 November, its third consecutive year in the black. The group, founded in 2000, only managed to turn its first profit before tax in 2015. Revenue rose 14.8 per cent to £1.27bn as boss Tim Steiner hailed "robust trading" in a challenging environment. But the City is still awaiting details of a much-anticipated international deal for Ocado.
On this front the firm said only it is in "continued discussions with multiple international retailers". Shares rose as much as 9 per cent to 269.2p in morning trading but experts lamented the failure to strike a deal.
Neil Wilson, senior market analyst at ETX Capital, said: "Like Brexit Britain, Ocado claims there are a multitude of international partners queuing up to strike a deal.
"After more than a year of talk we've seen nothing in terms of an overseas deal.
"Profits are improving but investors are being asked to be very patient. A long-touted international deal has yet to materialise."
Ocado grew its customer base by almost 14 per cent to 580,000, with growth in average orders per week approaching 18 per cent to 230,000.
PA
Energy supplier SSE loses 50,000 customers to rival companies
SSE has seen 50,000 customers desert it in favour of rival energy suppliers as it flagged a "volatile" energy market.
The big six player announced in November that it will be freezing household energy prices until at least April 2017, but a third quarter trading update showed that it continued haemorrhaging customers in the three months to 31 December, leaving it with a total of 8.08 million.
SSE is under pressure after posting a 13 per cent drop in half-year profits late last year when it admitted to losing another 70,000 accounts. But SSE has said it is halting the number of customers quitting the group. On Tuesday it also said that output at its renewable energy plants fell 20 per cent as a result of "dry and still weather".
Chief executive Alistair Phillips-Davies said: "In a changing and challenging energy sector we continue to focus on operational efficiency, disciplined investment and maintaining a balanced range of energy businesses.
"The operating environment presents some challenges. The period since our interim results has featured volatile wholesale energy market conditions and, during November and December in particular, a period of relatively dry and still weather leading to low output of renewable energy."
PA
Shell sells stakes in ten North Sea fields for £3bn
Royal Dutch Shell has agreed to sell stakes in ten North Sea oil fields to smaller rival Chrysaor for as much as $3.8bn (£3bn) as it dumps assets to refocus its business in an era of lower oil prices.
Some 400 employees are expected to transfer to Chrysaor as part of the deal. The assets produced 115,000 barrels of oil equivalent a day last year, more than half the 211,000 barrels generated by Shell's North Sea operations.
The North Sea oil industry, one of the biggest and oldest in Europe, has been trying to cope with a toxic combination of aging, drying wells together with lower oil prices. The toxic combination has forced companies to rethink investments and putting thousands of jobs at risk.
Brent crude, the benchmark for international oil, hit 12-year lows below $30 a barrel early last year amid slowing economic growth in China and increased production in the U.S. That's down from more than $100 a barrel as recently as September 2014. Prices have recovered somewhat, with Brent, the international standard, back above $50 a barrel.
Shell is facing additional pressure following its $52.6bn (£41.8bn) takeover of BG Group last year. That deal increased Shell's proven reserves by 25 per cent, but critics questioned its logic following the drop in oil prices.
"This deal shows the clear momentum behind Shell's global, value-driven $30bn (£23.8bn) divestment program," said Simon Henry, Shell's chief financial officer, adding that the "value here represents a profit against the book values of the assets, and a breakeven oil price above that for the BG acquisition."
AP
British consumers slow their borrowing ahead of expected Brexit pinch
British consumers slowed the pace of their borrowing in December for the first time in five months, a potential sign that households might be reining in their spending as last year's Brexit vote pushes up inflation.
Unsecured consumer lending – borrowing without collateral – rose by a net £1.0bn ($1.24bn) in December – much less than an increase of $1.7bn (£1.3bn) forecast in a Reuters poll of economists and down from an increase of nearly £2bn in November.
Spending by households helped Britain rack up the fastest growth in 2016 among the world's biggest rich economies, despite the shock of the vote in June to leave the European Union.
But the Bank of England expects growth to slow in 2017 as rising inflation, triggered by the post-Brexit vote fall in the value of the pound, eats into the spending power of consumers.
Furthermore, Britons are saving less than at any time in the last eight years, raising questions about how long they are likely to continue borrowing so freely.
The annual growth rate in borrowing slowed to 10.6 per cent from 10.8 per cent in November, which had been the fastest growth in 11 years. It was the first fall in the annual rate since July and the biggest slowdown since December 2013.
Net credit card borrowing showed its smallest increase in cash terms since October 2015.
Reuters
Pfizer swings to a 4Q profit after rough year
Reduced spending on overhead and legal costs helped drugmaker Pfizer end a difficult year with a fourth-quarter profit, after a loss a year ago, and the company forecast slightly higher revenue and profit for 2017.
The biggest US pharmaceutical company still missed the profit expectations of Wall Street, but it edged past revenue expectations.
The maker of Viagra and pain treatment Lyrica on Tuesday reported net income of $775m (£618m), versus a loss of $172m (£136.7m) a year ago.
Profit was 13 cents per share or, adjusted for non-recurring costs, 47 cents per share. The average estimate of nine analysts surveyed by Zacks Investment Research was for earnings of 50 cents per share.
Revenue totaled $13.63bn in the period, while analysts surveyed by Zacks expected $13.55bn (£10.7bn).
Pfizer, based in New York, said it expects full-year earnings in the range of $2.50 to $2.60 per share, with revenue in the range of $52bn (£41.3bn) to $54bn (£42.9bn).
For all of 2016, Pfizer reported net income of $7.2bn (£5.7bn), or $1.17 per share, on revenue of $52.8bn (£41.9bn).
Pfizer was blocked last year by the Obama administration in its attempt to acquire the Irish drugmaker Allergan in a tax maneuver that would have put its headquarters, at least on paper, in Dublin. It also scrapped development of a high-priced new cholesterol drug once viewed as a big seller, as sales expectations dropped amid increasing pressure for lower prices from insurers and prescription benefit managers.
AP
London set for largest oil company listing since 2014 price crash
Diversified Gas & Oil, a conventional gas producer in the United States, is set to list on London's junior AIM market on Friday and raise £40m, the biggest oil and gas flotation since oil prices started to fall in mid-2014.
Diversified, which produces 4,700 barrels of oil equivalent per day mainly in the US states of Ohio and Pennsylvania, said it will pay shareholders 40 per cent of operating cashflow as dividend by 30 June.
The flotation, bringing the company's market capitalisation to £69.17m, will be the largest London oil and gas IPO since the listing of Savannah Petroleum in August 2014, which also raised $50m (£39.7m).
Since then, London listings in the sector have been small deals as a dip in oil prices dried up investor interest in niche oil and gas companies. Savannah, a Nigeria-focused oil explorer, has lost 53 per cent of its stock market value since its listing.
Diversified will place each share at a price of 65 pence.
Reuters
Mitsubishi Motors expects smaller full-year loss on weaker yen
Mitsubishi Motors on Tuesday said it expects a smaller full-year net loss than previously forecast due to lower costs and the impact of a weaker yen, after swinging to an operating profit for the third quarter.
Japan's sixth-largest carmaker, which is recovering from a mileage cheating scandal, posted an 8.4bn yen (£59m)operating profit for October-December, lower than a 9.36bn yen estimate drawn from four analysts polled by Thomson Reuters I/B/E/S/.
Net profit reached 6.3bn yen, down 18.3 per cent from the same period a year earlier but improving from a first-half loss of 31.6bn yen.
Domestic sales fell 24 per cent in the quarter from a year prior, staying weak after the automaker overstated the fuel economy on many of its domestic models, tarnishing its brand image.
Sales in most of its other markets including Asia were also weaker, but a broad slide in the yen during the quarter slashed currency-related losses seen in the first half of the year and lifted Mitsubishi's bottom line.
Mitsubishi now expects full-year operating profit of 1.0bn yen, after previously forecasting a loss of 27.6bn yen. It sees a net loss of 202.0bn yen, better than initial expectations of 239.6bn yen.
Reuters
Unemployment drops, inflation jumps as Europe recovers
Official figures show Europe's recovery is gathering speed, with inflation picking up and unemployment at its lowest in nearly eight years.
The official figures Tuesday from Eurostat showed inflation rose sharply, a move that will likely encourage critics who think it's time for the European Central Bank to start withdrawing its stimulus programs. Inflation jumped to an annual 1.8 per cent in January, from 1.1 per cent the month before.
Growth inched up to 0.5 per cent in the fourth quarter of 2016 in the 19 countries that share the euro currency, from 0.4 per cent the quarter before, while unemployment fell to 9.6 per cent in December. That's the lowest unemployment rate since May 2009, before a financial implosion in Greece kicked off a eurozone-wide debt crisis whose effects are still being felt.
Exxon Mobil is reporting fourth-quarter profit of $1.68bn
Exxon Mobil, the world's largest publicly traded oil producer, posted a better-than-expected quarterly profit on Tuesday helped by rising crude prices and lower costs.
The results reflected the slow and steady improvement in the global oil and gas industry as commodity prices inch higher after a two-year rout.
The quarterly report was Exxon's first under chief executive Darren Woods. Rex Tillerson, the former Chief executive, has been nominated by US President Donald Trump to be secretary of state and is awaiting confirmation.
Exxon took a $2bn (£1.6bn) charge to write down the value of Rocky Mountain natural gas assets, a rare move for a company that typically eschews such accounting methodologies.
Fourth-quarter earnings fell to $1.68bn, or 41 cents per share, from $2.78bn (£2.21bn), or 67 cents per share, in the year-ago period.
Excluding the $2bn writedown, Exxon earned 90 cents per share. By that measure, analysts expected 70 cents per share, according to Thomson Reuters.
Reuters
Register for free to continue reading
Registration is a free and easy way to support our truly independent journalism
By registering, you will also enjoy limited access to Premium articles, exclusive newsletters, commenting, and virtual events with our leading journalists
Already have an account? sign in
Register for free to continue reading
Registration is a free and easy way to support our truly independent journalism
By registering, you will also enjoy limited access to Premium articles, exclusive newsletters, commenting, and virtual events with our leading journalists
Already have an account? sign in
Join our new commenting forum
Join thought-provoking conversations, follow other Independent readers and see their replies