EU referendum: OECD warns of 'significant' Brexit impact on UK growth
The think tank leaves no doubt that, in its view, the slowdown has been prompted by Britain's possible exit from the European Union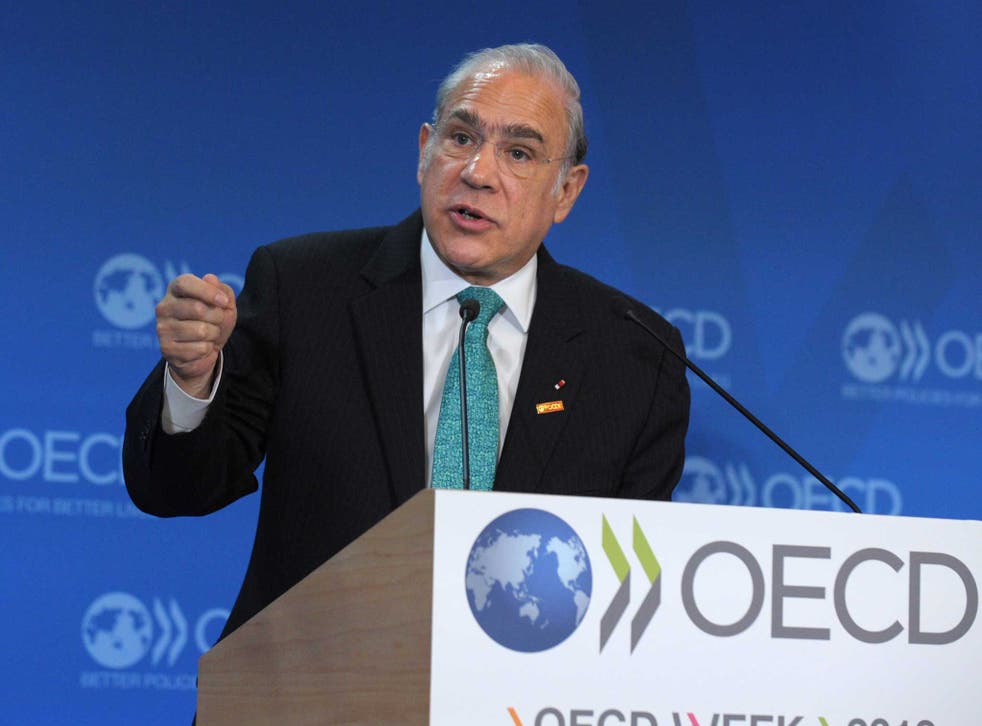 Brexit-related uncertainty has prompted the OECD to downgrade its growth forecast for the UK this year to just 1.7 per cent, sharply down from the 2.1 per cent GDP expansion the Paris-based economic organisation was forecasting only in February.
The downgrade came as the value of sterling slipped to its lowest in two weeks, as traders responded to polls suggesting a narrow lead for the Leave campaign.
Last Novermber the OECD's forecast for British growth in 2016 was 2.4 per cent.
Some have disputed whether Brexit fears are the primary cause of the UK economy's troubles so far this year, but the OECD left no doubt that, in its view, the "significant slowdown in economic activity" has been prompted by the UK's possible exit from the European Union.
"Business investment has contracted as business have put their spending decisions on hold and hiring intentions have weakened. Financial markets have also increasingly started to price in the risk of Brexit" it said.
The OECD described the Government's fiscal consolidation plans as "appropriate" but it added that "stronger infrastructure investment would reduce bottlenecks" and boost productivity, in a sign that it would like more capital spending than the Government is planning.
In February the OECD urged all rich world government, including the UK, to boost spending on infrastructure in order to stimulate the global economy.
It also stressed that the 1.7 per cent 2016 UK growth projection, rising to 2 per cent next year, was based on the assumption that the UK votes to remain in the EU on 23 June, prompting a pick-up in the second half of the year. Previous modelling by the OECD, released last month, suggested GDP would be lower by 0.5 percentage points in both 2017 and 2018 in the event of a Brexit vote and called this a "Brexit tax".
Business news: In pictures

Show all 13
The latest snapshot of UK manufacturing from Markit/CIPS showed a surprise return to growth in May, but this was not enough to support sterling which fell three quarters of a cent against the dollar to $1.4408, its lowest since 16 May.
The OECD's global growth forecast for 2016 was unchanged from February at 3 per cent. But the OECD's Secretary-General Angel Gurria warned of a "low-growth" trap in which "diminished expectations become self-fulfilling". In a change of tone for someone who is normally a pro-fiscal austerity champion, Mr Gurria urged the expansion of public investment by OECD countries to help boost growth.
Register for free to continue reading
Registration is a free and easy way to support our truly independent journalism
By registering, you will also enjoy limited access to Premium articles, exclusive newsletters, commenting, and virtual events with our leading journalists
Already have an account? sign in
Join our new commenting forum
Join thought-provoking conversations, follow other Independent readers and see their replies