Vodafone fined £4.6m by Ofcom for 'serious and sustained' customer failings
Telecoms company hit with sanctions over customer complaint handling and poor service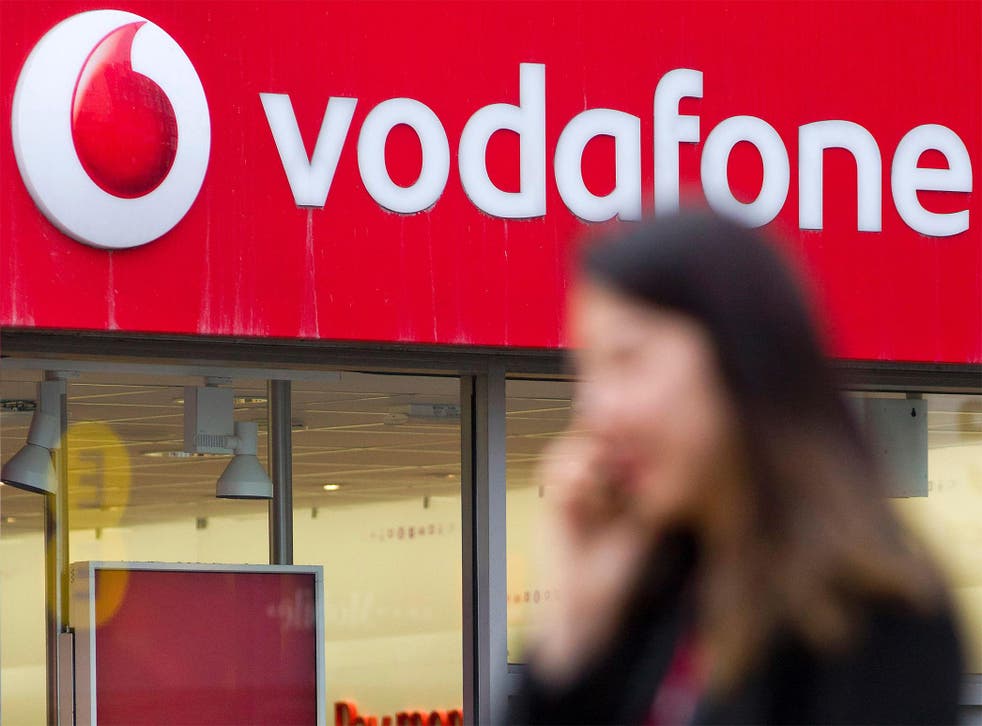 Vodafone has been hit with a £4.6m fine for failing to adequately handle customer complaints and providing poor service to pay-as-you-go customers.
Telecoms regulator Ofcom found that 10,452 pay-as-you-go customers lost out when Vodafone failed to credit their accounts after they paid to top-up their mobile phone credit. The affected customers collectively lost £150,000 over a 17-month period.
The company also breached billing rules because top-ups that consumers had bought did not show up in their pay-as-you-go credit balances.
To compound the problem, Vodafone failed to identify or address the problems and only acted after Ofcom intervened, the regulator said.
Vodafone, the UK's most complained about mobile phone network, offered its "profound apologies" for the failures.
The second part of the probe found that Vodafone's customer service agents were not given sufficiently clear guidance on what constituted a complaint.
Processes were "insufficient to ensure that all complaints were appropriately escalated or dealt with in a fair, timely manner," Ofcom ruled.
Vodafone's procedures also "failed to ensure that customers were told, in writing, of their right to take an unresolved complaint to a third-party resolution scheme after eight weeks."
The company blamed the issues on a new IT system and said it had "fully refunded or re-credited" 10,422 pay-as-you-go customers out of the 10,452 affected. It said it was unable to track down the remaining 30. In a statement, Vodafone said: "Everyone who works for us is expected to do their utmost to meet our customers' needs."
Biggest business scandals in pictures

Show all 20
"It is clear from Ofcom's findings that we did not do that often enough or well enough on a number of occasions. We offer our profound apologies to anyone affected by these errors."
Lindsey Fussell, Ofcom consumer group director, said: "Vodafone's failings were serious and unacceptable, and these fines send a clear warning to all telecoms companies.
"Phone services are a vital part of people's lives, and we expect all customers to be treated fairly and in good faith. We will not hesitate to investigate and fine those who break the rules."
Alex Neill, a director at consumer group Which? said: "It's right that Ofcom has hit Vodafone with a fine for such poor behaviour and affected customers have got their money back. Vodafone has repeatedly performed badly in our satisfaction survey, failing on the basics of customer service. It must swiftly address the issues repeatedly highlighted by its customers and the regulator and introduce a complaints system that actually works."
Vodafone came joint second bottom with EE in Which?'s mobile customer satisfaction survey this year.
Gillian Guy, chief executive of Citizens Advice, said:
"Vodafone let down its customers leaving many out of pocket.
"It is good that as a result of Ofcom's action Vodafone customers have got money back after the firm's failures.
"Our recent study found people had 27.6 million problems with TV, mobile and internet services in the last year – more than any other market. And people lost an average of £80 per problem.
"It's crucial companies like Vodafone take swift action to improve the way they handle complaints. And with mobile phones now so essential to people's lives, it's also important that consumer protections catch-up to where there are in other vital services like energy or water.
"This action from Ofcom today sends a strong message to other mobile providers that they cannot get away with failing their customers."
Join our new commenting forum
Join thought-provoking conversations, follow other Independent readers and see their replies