Ofcom mulls forcing Premier League to broadcast more live matches on pay TV
Only 40% of Premier League games are shown on live television. Spain's La Liga and Italy's Serie A broadcast every game live.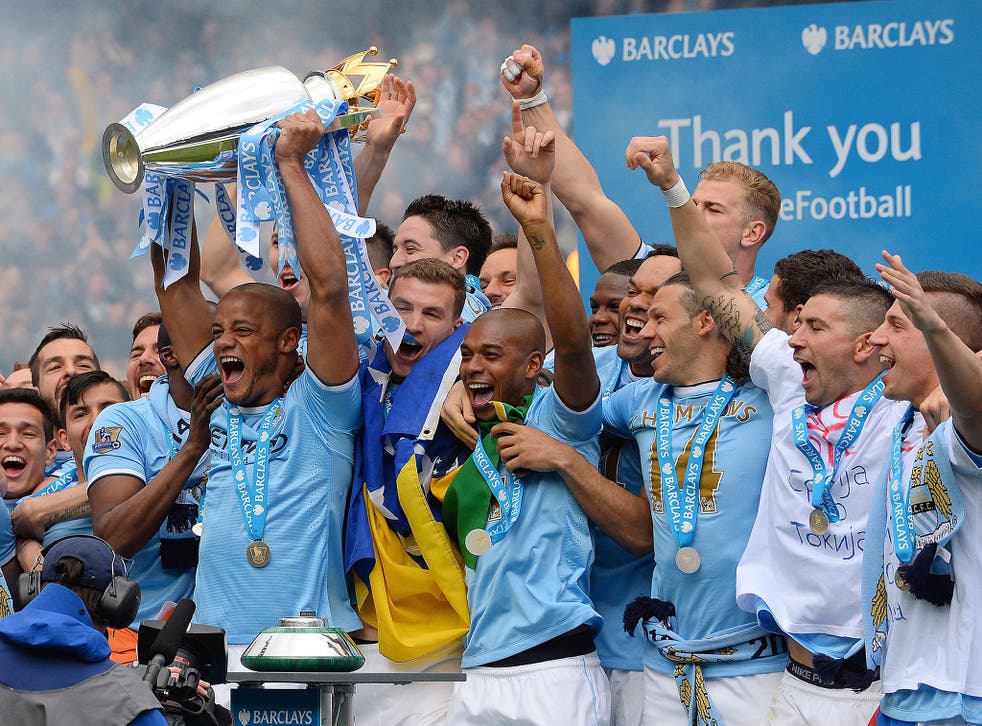 Ofcom, the media regulator, has launched an investigation into the £1bn-a-year Premier League TV rights deal, because it suspects the shortage of live games is distorting competition and driving up prices unfairly.
The regulator has the power to force the Premier League to broadcast more live games and it comes at a significant time, just as the next three-year auction of TV rights was about to start in the new year. Experts said it is likely to be delayed.
Ofcom said it was conducting the investigation because "there are reasonable grounds for suspecting that there is an agreement which has as its object or effect the prevention, restriction or distortion of competition within the UK and/or the EU".
Ofcom also has the power to fine the Premier League up to 10 per cent of turnover if it fails to comply with any new rules, although Ofcom stressed its investigation might not demand any changes.
Ofcom said a key issue would be to consult fans about games that kick off at 3pm on Saturdays as the Football Association has wanted to keep that traditional time sacrosanct by not broadcasting live games.
The regulator's investigation is a victory for pay-TV firm Virgin Media which lodged a complaint in September.
Virgin pointed to the bidding war between its rivals Sky and BT during the last auction in 2012 when they paid £3bn over three years – a 70 per cent increase on the 2009 auction.
The Premier League has driven up demand because it currently sells the live rights to only 154 games a season out of a possible 380.
Ofcom noted that is only 41 per cent of all live games and is "lower than some other leading European leagues". Spain's La Liga and Italy's Serie A broadcast every game live.
Toby Syfret of media consultancy Enders Analysis said Ofcom's intervention was likely to mean "more live games". However, he suggested this might suit Sky and BT as "they will each have a reasonable number of games in the next auction". BT has only 38 a season at present and Sky 116.
The Premier League said: "Ofcom has stated that this is at an early stage and it has not reached a view as to whether there is sufficient evidence of any infringement. The Premier League currently sells its audio-visual rights in a way that is compatible with UK and EU competition law and will continue to do so."
Tom Mockridge, Virgin Media's chief executive, said: "Ofcom's announcement today is welcome news. Fans in the UK pay the highest prices in Europe to watch the least amount of football on TV. Now is the right time to look again at the way live rights are sold."
Sky and BT declined to comment.
Register for free to continue reading
Registration is a free and easy way to support our truly independent journalism
By registering, you will also enjoy limited access to Premium articles, exclusive newsletters, commenting, and virtual events with our leading journalists
Already have an account? sign in
Register for free to continue reading
Registration is a free and easy way to support our truly independent journalism
By registering, you will also enjoy limited access to Premium articles, exclusive newsletters, commenting, and virtual events with our leading journalists
Already have an account? sign in
Join our new commenting forum
Join thought-provoking conversations, follow other Independent readers and see their replies