Ofgem price cap is no silver bullet for energy bills, warn experts
The changes only go 'as far as banning rip-offs', said the founder of a switching site
Caitlin Morrison
Thursday 06 September 2018 15:16 Comments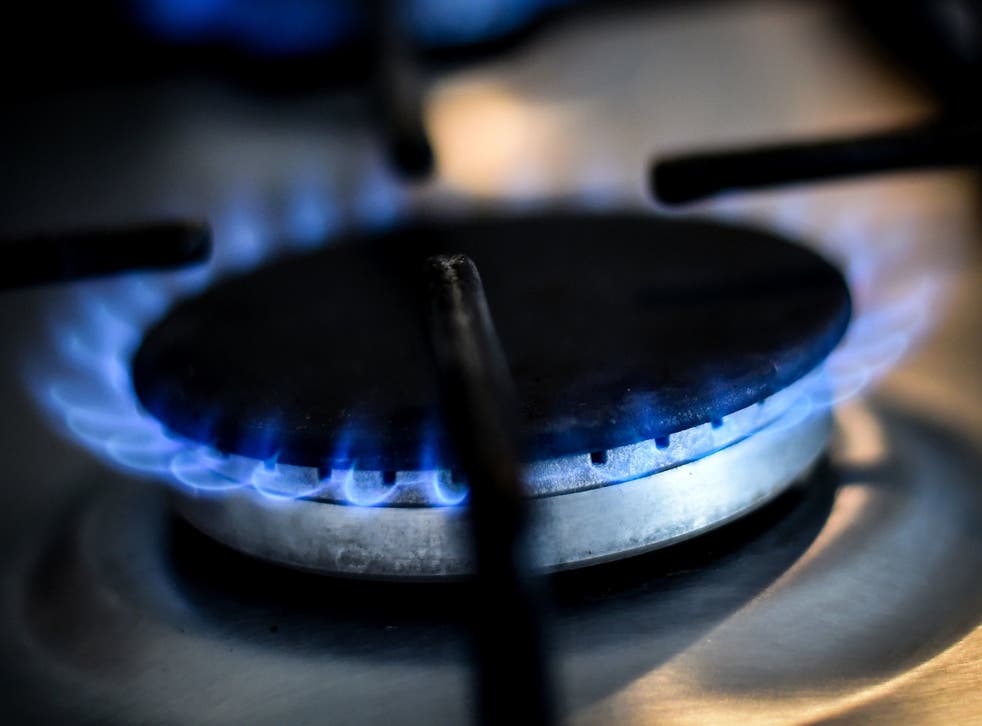 The energy market regulator, Ofgem, has proposed a cap on energy bills that it says will save UK households £1bn per year - but experts have warned that consumers are still at risk of being overcharged for gas and electricity.
The watchdog wants to put an upper limit of £1,136 on typical dual fuel bills for customers paying by direct debit, which will lead to savings of £75 per year on average for those on default deals, while a typical consumer on the most expensive tariff stands to save over £120.
Ofgem is aiming to put the price cap in place by the end of this year, and said it will protect UK households from being overcharged for energy.
"Consumers can have confidence that falls in energy costs will be passed on to them and if costs increase, Ofgem will ensure that any rise will be due to genuine increases in energy costs rather than supplier profiteering," said Dermot Nolan, chief executive of Ofgem.
However, some experts have warned that the proposed cap is not the silver bullet that Ofgem seems to be claiming it is.
Mart Todd, co-founder of switching site energyhelpline, said the regulator had made a "strong move" but added: "For consumers, the changes only go as far as banning rip-offs. Customers could still save an extra £200 to £300 per year by switching supplier. With over 80 suppliers active in the UK, customers have the power to vote with their feet and get a better deal."
Meanwhile, Peter Earl, head of energy at Compare the Market, said the cap is "only a sticking plaster", which fails to address the "fundamental failings" within the energy market.
"A price cap of £1,136 will only protect UK households from the worst excesses of standard variable tariffs," he said.
"The biggest danger of the price cap is that it will lull people into thinking that they never have to engage with their energy provider again. More than a fifth (22 per cent) of those we asked say that the introduction of a price cap would result in them being less likely to switch provider.
"It is vital that the regulator, Ofgem, makes it very clear that the price cap is a temporary solution and that people will still most likely only get the best deals by shopping around for fixed tariffs."
Mr Earl noted that the cap could potentially push energy prices up, a view echoed by Richard Neudegg, head of regulation at uSwitch.
"Households should be under no illusion of protection. Prices can still rise when there is a cap, as we've seen with the two increases to the prepayment cap this year that have added £104 to energy bills for prepayment customers," he said.
"The most effective way to save money on your energy bill - as well as send a clear signal to the energy companies to up their game - is by switching supplier."
The reaction within the energy market was much more positive: shares in British Gas owner Centrica, the UK's biggest energy supplier, rose as much as 6 per cent, while EDF was up more than 3 per cent.
Russ Mould, investment director at AJ Bell, said energy stocks rallied because companies now have clarity on the regulator's plans, and because the proposed cap falls in the middle of the predicted range of £1,100 to £1,160.
"Ofgem has therefore shown its teeth but perhaps not bitten quite as hard as it could have. Its report now means that the utilities – and investors – know exactly where they stand," Mr Mould said.
Register for free to continue reading
Registration is a free and easy way to support our truly independent journalism
By registering, you will also enjoy limited access to Premium articles, exclusive newsletters, commenting, and virtual events with our leading journalists
Already have an account? sign in
Join our new commenting forum
Join thought-provoking conversations, follow other Independent readers and see their replies