Oil prices pushed to highest point in three years by possible UK and US attack on Syria
Theresa May calls urgent cabinet meeting to discuss response to Douma incident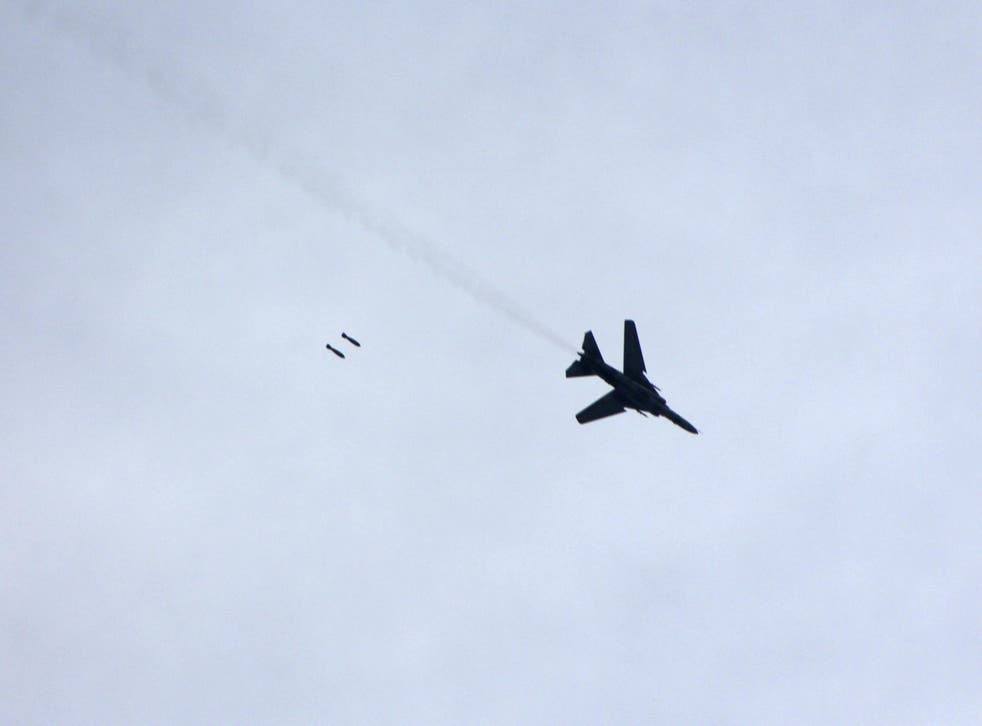 The price of oil has soared to a more than three-year high as the likelihood of the US and UK taking military action in Syria increases.
Brent crude oil surged past $72 (£51) per barrel on Thursday morning, while US benchmark West Texas Intermediate hit $67, although prices edged down mid-morning.
The oil price goes up when tensions heighten in and around the oil-rich nations of the Middle East, because it threatens supply levels. Also keeping the commodity's value elevated is the threat of an attack on Saudi Arabia by Yemen, and the continued risk that the US will re-impose sanctions on Iran over its nuclear programme.
Theresa May called an urgent cabinet meeting to approve Britain's response to the escalating crisis in the Middle Eastern state, prompting concern that the UK will launch military action without the approval of parliament.
Ms May said: "All the indications are that the Syrian regime was responsible and we will be working with our closest allies on how we can ensure that those who are responsible are held to account and how we can prevent and deter the humanitarian catastrophe that comes from the use of chemical weapons in the future.
"The continued use of chemical weapons cannot go unchallenged."
On Wednesday, US President Donald Trump pledged that missiles would be fired at Syria, and Ms May has similarly toughened her language in response to reports that chemical bombs were dropped on Douma, killing more than 40 people.
Register for free to continue reading
Registration is a free and easy way to support our truly independent journalism
By registering, you will also enjoy limited access to Premium articles, exclusive newsletters, commenting, and virtual events with our leading journalists
Already have an account? sign in
Register for free to continue reading
Registration is a free and easy way to support our truly independent journalism
By registering, you will also enjoy limited access to Premium articles, exclusive newsletters, commenting, and virtual events with our leading journalists
Already have an account? sign in
Join our new commenting forum
Join thought-provoking conversations, follow other Independent readers and see their replies