Tesco to carry on accepting old £1 coins after Royal Mint deadline on Sunday
Royal Mint estimates around 1.2 billion old £1 coins will have been handed in by this weekend, leaving 500 million still in circulation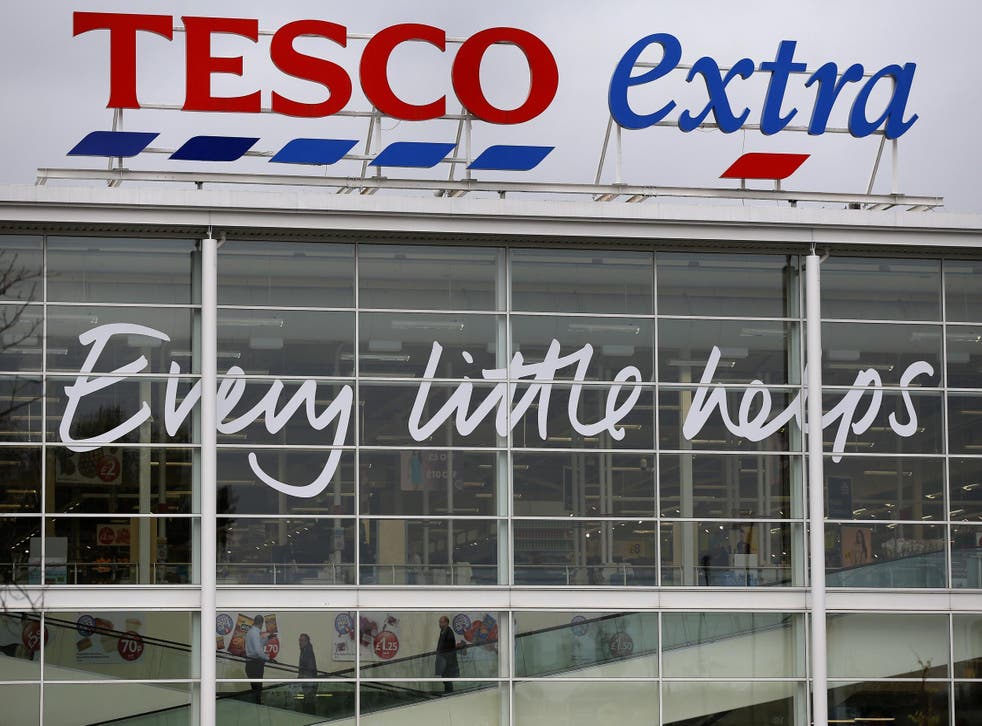 The UK's biggest retailer will continue to accept old £1 coins after the Royal Mint's deadline for spending them this Sunday.
Tesco confirmed on Monday that shoppers will be able to pay with the old coins for at least a week after they officially go out of circulation on 15 October.
The Royal Mint and the Treasury are understood to want retailers to all keep to a consistent changeover date in order to avoid confusion for consumers.
However, a spokesperson for Tesco said: "We've been updating our systems ready for the new pound coins but to help customers who still have the old coins, we'll continue to accept round pounds at our tills and self-service machines for an additional week."
Tesco's announcement came after it emerged that thousands of smaller shops will continue to accept the old £1 coin after the deadline.
The Federation of Small Businesses (FSB), which represents around 170,000 small firms across the UK, advised its members to continue to accept the round coins, in order to provide a "useful economic service" to customers.
"Shopkeepers will not want to let their loyal customers down by saying they cannot pay with a round pound if they do not have any change," a spokesperson for the FSB said.
​Poundland also said its stores would accept the old £1 coin for more than two weeks after Sunday's deadline, describing the move as a "no-brainer".
Barry Williams, its managing director, said: "Providing an extra convenience for shoppers to lighten their pockets while doing the weekly shop rather than making a separate trip to the bank or post office will come as good news."
Some shoppers have expressed frustration at receiving old £1 coins as change, days before the deadline.
Robert Dalgleish, who received three old coins from Lidl, asked the BBC: "Why aren't business outlets stopping this?"
The Royal Mint estimates that around 1.2 billion old £1 coins will have been handed in by this weekend, leaving 500 million still in circulation.
There had been warnings of chaos as retailers struggled to update their self-service machines to accept the new 12-sided coins in time. Tesco said trolleys at a small minority of its stores had yet to be updated.
Transport for London has said some ticket machines on overground and tram services are unlikely to be ready for the new £1 coin until the end of the year.
Major banks have said they will continue to accept deposits of round £1 coins after 15 October, and post offices will also still accept them.
Business news: In pictures

Show all 13
The BBC is also running a Children in Need campaign, Pudsey's Round Pound Countdown, to persuade people to donate old coins to the charity, if they can.
The Government announced the new £1 coin in the 2014 Budget and it has been described by the Royal Mint as "the most secure coin in the world".
The 12-sided coin has a number of features that make it considerably more difficult to fake. It is made from two metals, the outer gold ring of nickel-brass and the inner section of nickel-plated alloy. The old coins won't be wasted: some of those returned by the public will be melted down and used to make the 12-sided version.
Register for free to continue reading
Registration is a free and easy way to support our truly independent journalism
By registering, you will also enjoy limited access to Premium articles, exclusive newsletters, commenting, and virtual events with our leading journalists
Already have an account? sign in
Register for free to continue reading
Registration is a free and easy way to support our truly independent journalism
By registering, you will also enjoy limited access to Premium articles, exclusive newsletters, commenting, and virtual events with our leading journalists
Already have an account? sign in
Join our new commenting forum
Join thought-provoking conversations, follow other Independent readers and see their replies