One chart that shows which Middle Eastern countries could run out of money in less than five years
Iraq, Iran, Oman, Algeria, Saudi Arabia, Bahrain, Libya and Yemen could run out of cash in five years or less
Hazel Sheffield
Monday 26 October 2015 17:44 Comments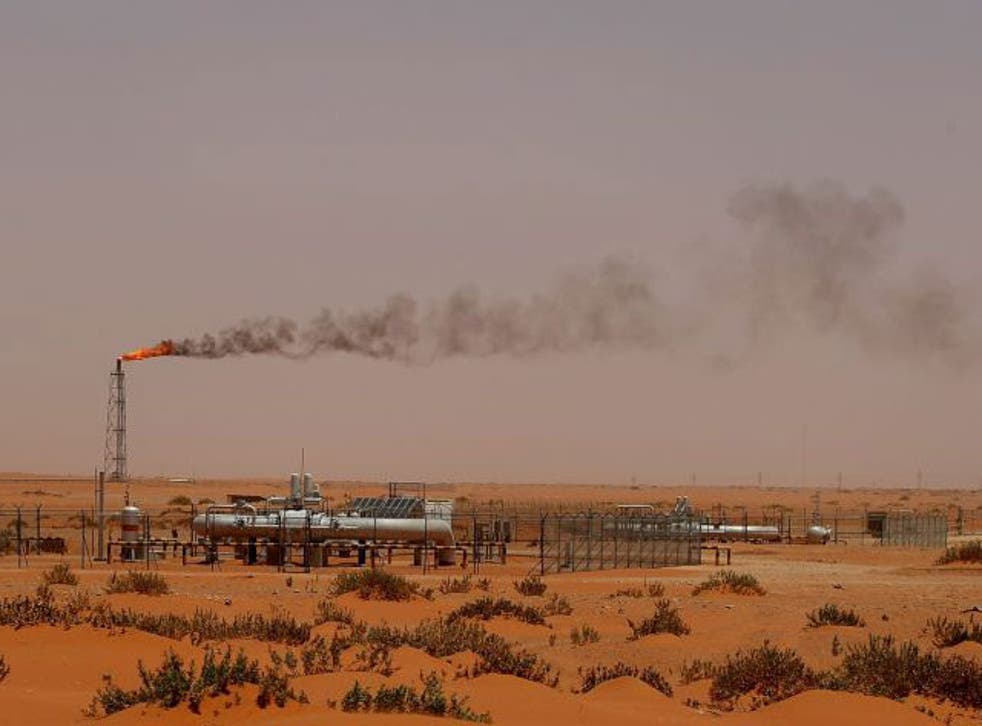 Iraq, Saudi Arabia and Libya are among the Middle Eastern countries that could run out of money in less than five years because of the fall in the oil price, according to the International Monetary Fund.
The countries in the red bracket could run out of cash in five years or less
Some Middle Eastern countries, such as Kuwait, Qatar and the UAE, have shifted away from their reliance on oil, after prices fell by more than half in a year.
But large budget deficits in Iraq, Iran, Oman, Algeria, Saudi Arabia, Bahrain, Libya and Yemen means that if these countries do not seek to diversify their economies or borrow money, they will run out of cash in five years or less.
Of these Iran, which is less reliant on oil, is expected to fare better than countries that suffer from conflict, such as Libya and Yemen.
The IMF classifies Iraq, Libya and Yemen as fragile states because of regional conflict. This has led to sharp drops in GDP and higher inflation. The cost of conflicts in terms of people and infrastructure also makes it harder for these countries to recover.
Biggest oil producers (IEA figures)

Show all 10
"All oil exporters will need to adjust to the new low oil price," the IMF warned. It said that even countries with higher buffers like Kuwait, Qatar and the UAE who can survive more than 20 years of low oil prices need to act now to adjust their reliance on oil, because prices are expected to remain low.
Saudi Arabia is the world's largest oil producer but must sell oil at $106 a barrel to balance its books. It has started to look at other ways of raising cash, such as selling bonds. Earlier this year the country raised $4 billion by selling bonds.
Energy price reforms in countries such as Iran, Kuwait and the UAE reduced the gap between local prices and international benchmark prices however the IMF notes that savings being made as a result are still relatively modest.
Iraqi oil minister: Oil prices are just
Register for free to continue reading
Registration is a free and easy way to support our truly independent journalism
By registering, you will also enjoy limited access to Premium articles, exclusive newsletters, commenting, and virtual events with our leading journalists
Already have an account? sign in
Join our new commenting forum
Join thought-provoking conversations, follow other Independent readers and see their replies