'Outstanding' oil flow produced by Gatwick Gusher
Studies have suggested that there are reserves of around 10 billion barrels under Horse Hill
Nick Goodway
Tuesday 22 March 2016 02:08 Comments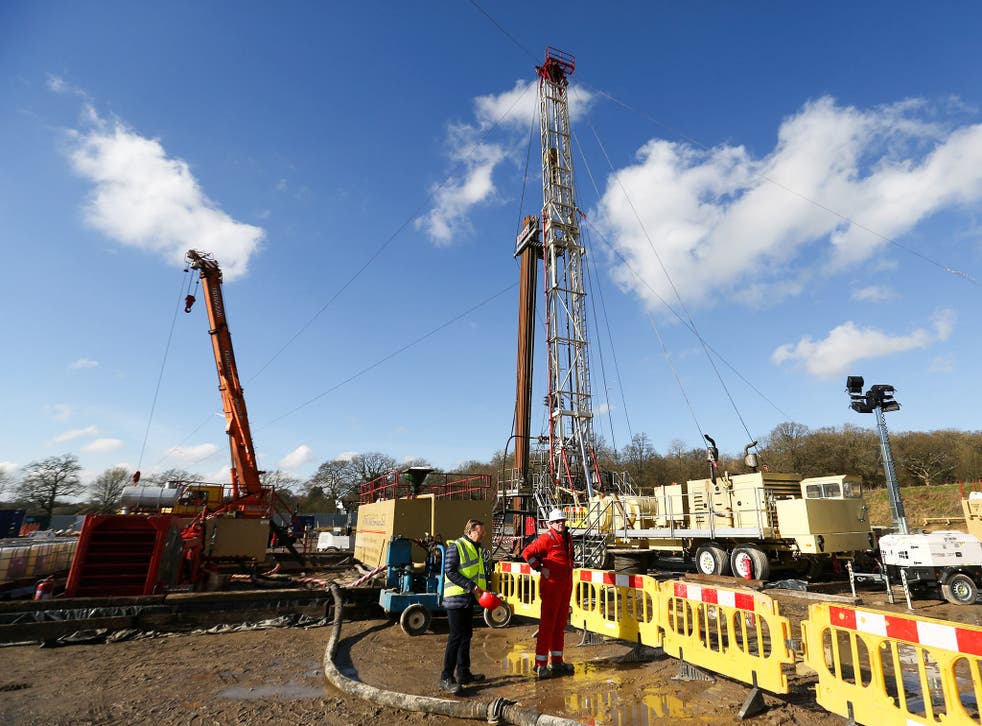 The Gatwick Gusher has produced the highest flow rates of any onshore wildcat well in the UK, matching the kind of levels normally seen in the North Sea, its majority owner UK Oil & Gas said.
The exploration company said it had completed its final test at Horse Hill, just north of Gatwick Airport, and that the aggregate flow from three layers of oil-bearing rock had been 1,688 barrels per day.
"The flow test results are outstanding, demonstrating North Sea-like oil rates from an onshore well," said UKOG executive chairman Steve Sanderson. "This simple vertical well has achieved an impressive aggregate oil rate equivalent to 8.5 per cent of total UK onshore daily oil production.
"We are delighted, therefore, that this discovery has the serious prospect of being a meaningful addition to the UK's own supply of oil in a period where North Sea production is declining more rapidly than expected."
He said that the final tests, from the Portland sandstone level, had actually been limited because they hit the well pump's maximum capacity limit. He also said that planned future drilling horizontally rather than just vertically could also significantly increase the rate of flow.
UKOG said it had commissioned Nutech and Xodus, oil engineering consultants, to provide estimates of how much oil may be recoverable from the reservoirs. Previous studies have suggested that there are reserves of around 10 billion barrels under Horse Hill.
Mr Sanderson said: "These results cause us to rethink and recalibrate many prior geological assumptions. Nutech will now reinvestigate the presence of significant natural fracturing and oil in place figures for both the Portland and Kimmeridge units given that all flow periods produced 100 per cent dry oil."
During the tests the Horse Hill well delivered 1,940 barrels of so-called "light sweet oil" to Esso's Fawley refinery.
Shares in UKOG and its associated investors in Horse Hill, Solo Oil, Alba Mineral Resources, Doriemus, Evocutis, Regency Mines and Stellar Resources, mainly dropped slightly on the news. UKOG shares, which hit 4.75p at the peak of Gatwick Gusher excitement a year ago, were 2.22p yesterday. Neil Ritson, chairman of Solo Oil, said: "This is truly a game-changing well for exploration in the Weald Basin and provides considerable encouragement that a significant commercial accumulation has been found in the Portland sandstones and that a potentially massive Kimmeridge limestone play has been revealed."
Register for free to continue reading
Registration is a free and easy way to support our truly independent journalism
By registering, you will also enjoy limited access to Premium articles, exclusive newsletters, commenting, and virtual events with our leading journalists
Already have an account? sign in
Join our new commenting forum
Join thought-provoking conversations, follow other Independent readers and see their replies