Paddy Power advert featuring Ryan Giggs' brother banned for glamourising gambling
Promotion featured Rhodri Giggs ordering champagne and driving a sports car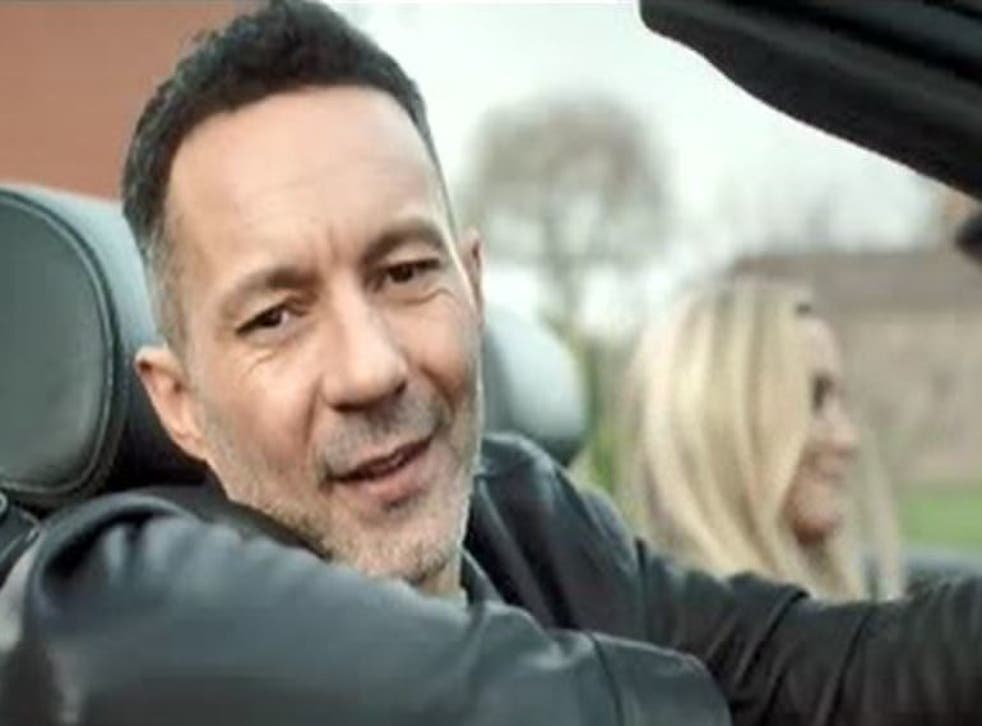 A Paddy Power advert featuring the brother of former Manchester United footballer Ryan Giggs has been banned for glamourising gambling.
The TV campaign starred Rhodri Giggs as the face of the bookmaker's rewards scheme and made references to Ryan Giggs' long-running affair with his brother's wife.
In the advert, Rhodri tells viewers had always "lived a loyal life", drinking the same beer at the same pub among other activities.
However, he concludes: "The problem is, loyalty gets you nowhere. Live for rewards instead," before driving away in a sports car. Giggs is then shown ordering champagne instead of his usual pint.
On-screen text promoted free bets and rewards for regular gamblers. These types of incentives have been criticised by campaigners who say that they can encourage problematic gambling behaviour.
China's sin city: Inside the world's biggest gambling den

Show all 10
The Advertising Standards Authority (ASA) concluded that Paddy Power had breached rules about glamourising gambling as a route to a wealthy lifestyle.
"We considered [the ad] created the impression that Rhodri was no longer defined by the alleged affair and that he had moved past his 'loyalty' and was now reaping the rewards," the ASA said.
"The ad implied viewers should follow his example, and that their route to doing so was joining Paddy Power's Rewards Club. We considered the ad implied gambling was a way to achieve financial security and improved self-image, and we concluded the ad was irresponsible."
The regulator also took issue with a scene in which Rhodri calls his bank to enquire about his balance.
The company can no longer show the ad, which first aired three months ago, in its current form.
The ruling will again raise questions about the lack of powers of the advertising watchdog, which is funded by advertisers. Ads that break the rules can only be banned after they have already aired and the ASA has received a complaint and then made a decision.
This means adverts may already have been seen by millions of people before they are taken down.
A spokesperson for the ASA said the regulator "endeavour[s] to complete things as quickly as we can but within that process, we have to give an advertiser the right to reply and give careful consideration to the points that are raised".
Decisions can be "finely balanced" and the ASA aims to avoid "knee-jerk regulation", the spokesperson said.
Several companies, including Paddy Power, have received rulings against multiple adverts but the ASA cannot fine repeat offenders.
Paddy Power has for years skirted close to the regulatory line with its betting promotions, many of which emphasise gambling as a fun, relatively harmless activity.
A 2014 ad at the time of the murder trial of Paralympic athlete Oscar Pistorius was banned after an "unprecedented" number of complaints.
The national press advert included an image of an Oscar statuette, alongside text stating: "It's Oscar time, money back if he walks", and "We will refund all losing bets on the Oscar Pistorius trial if he is found not guilty".
The ASA said the promotion may have caused "serious and/or widespread offence" to the public.
A 2017 Paddy Power advert was deemed to have legitimised gambling while at work and last year another was criticised for comparing old people to zombies.
Gambling ads to be banned from child-friendly sites and games
In October, the company was fined £2.2m for failing to protect customers.
Public health professionals have called for tighter restrictions on gambling adverts, which have proliferated in recent years.
Calls have also been made for a mandatory levy on Britain's £14bn gambling industry to fund addiction treatment and research for the UK's estimated half a million problem gamblers.
Join our new commenting forum
Join thought-provoking conversations, follow other Independent readers and see their replies