Paris agreement: Apple, Google, Facebook, Amazon and Goldman Sachs condemn Donald Trump's withdrawal
Tim Cook, the chief executive of Apple, which last month became the first ever US company to be valued at over $800bn, tweeted that the US President's decision was 'wrong for our planet'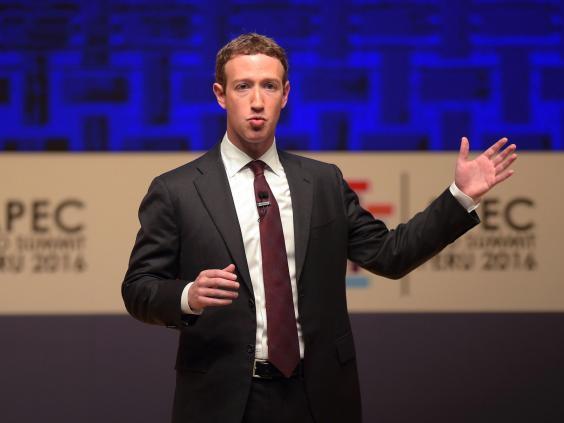 Leaders of some of the world's biggest companies have slammed Donald Trump's decision to withdraw from the Paris agreement on climate change, underscoring their own commitment to protecting the environment.
Tim Cook, the chief executive of Apple, which last month became the first ever US company to be valued at more than $800bn (£621bn), tweeted that the US President's decision was "wrong for our planet".
"Apple is committed to fight climate change and we will never waver," he said.
His counterpart at Google, Sundar Pichai, wrote on Twitter that he is "disappointed" and that "Google will keep working hard for a cleaner, more prosperous future for all." And Facebook's founder and chief executive Mark Zuckerberg in a Facebook post said that the withdrawal is "bad for the environment, bad for the economy and it puts out children's future at risk".
"Stopping climate change is something we can only do as a global community, and we have to act together before it's too late," he said.
Amazon tweeted from its main corporate account that it "continues to support the Paris climate agreement and action on climate change".
"We believe that robust clean energy and climate policies can support American competitiveness, innovation, and job growth. We remain committed to putting our scale and inventive culture to work in ways that are good for the environment and our customers."
Beyond the technology space, Lloyd Blankfein, the chief executive of Goldman Sachs, appeared to use his first ever tweet to condemn the President's move: "Today's decision is a setback for the environment and for the US's leadership position in the world. #ParisAgreement".
Goldman Sachs has traditionally been cautious when commenting on political matters but in January Mr Blankfein became one of the first Wall Street executives to speak out against Mr Trump's immigration ban.
Several former Goldman Sachs executives are working in the President's administration, including Gary Cohn, the chief operating officer of the bank, who is Mr Trump's chief economic adviser, and Treasury Secretary Steven Mnuchin who was chief information officer at Goldman.
Overnight Disney boss Bob Iger became the latest chief executive to quit Mr Trump's business advisory council, protesting against the withdrawal. Mr Iger wrote on Twitter that "as a matter of principle, I've resigned from the President's Council over the #ParisAgreement withdrawal".
He joins Tesla chief executive Elon Musk who earlier tweeted: "Am departing presidential councils. Climate change is real. Leaving Paris is not good for America or the world".
Technology companies have been among the most vocal to oppose some of Mr Trump's controversial policies and in February Uber CEO Travis Kalanick quit the council after the administration implemented the travel ban.
Join our commenting forum
Join thought-provoking conversations, follow other Independent readers and see their replies