Paris terror: Footfall at shops and attractions plummets across UK in week following attacks
Director of toursm body says staff at sites remain 'alert but not alarmed' and receive regular security updates
William McLennan
Sunday 22 November 2015 21:40 Comments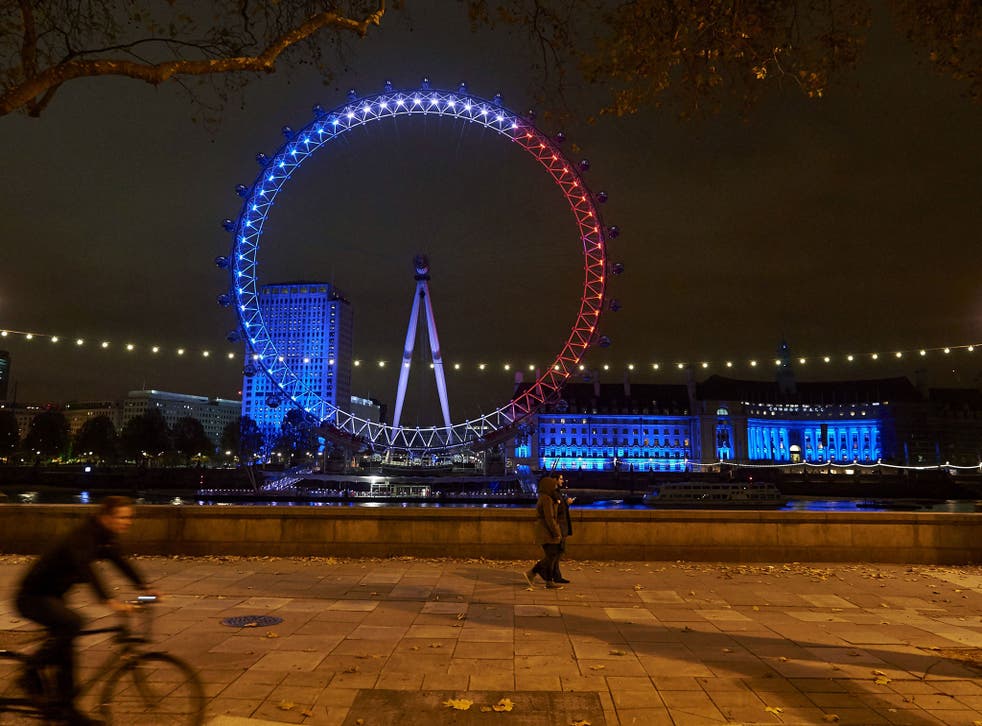 The number of shoppers on British high streets and visitors to tourist attractions has plummeted in the week after the terrorist attacks in Paris.
Recorded footfall on high streets fell by 16.7 per cent the day after 130 people were killed in multiple shootings and bomb attacks in the French capital. The figures, which show a decline from the same period in 2014, also reveal a fall in visitors to attractions in London, including a 56.6 per cent decline in Covent Garden on Thursday, the last day for which figures are available.
Bernard Donoghue, director of the Association of Leading Visitor Attractions, a group of dozens of tourist destinations, including London Zoo, St Paul's Cathedral, the Houses of Parliament, the British Museum and the National Gallery, said that staff at the sites remained "alert but not alarmed" and were being provided with regular security updates.
According to figures from retail analyst Springboard, the National Gallery experienced a decline of 25.3 per cent on the day after the attacks, while the tourists at the London Eye fell by 32.1 per cent.
Mr Donoghue held a meeting with all London members of the association on Thursday to discuss the impacts of the attacks. He said members had recorded a 1.9 per cent cancellation of pre-booked tickets, particularly the London Pass, which gives entrance to 60 attractions and tour buses.
He said cancellations had largely come from France, China and the US, with French cancellations "almost entirely" down to the ban on school trips issued by the French Ministry of Education last week.
Register for free to continue reading
Registration is a free and easy way to support our truly independent journalism
By registering, you will also enjoy limited access to Premium articles, exclusive newsletters, commenting, and virtual events with our leading journalists
Already have an account? sign in
Join our new commenting forum
Join thought-provoking conversations, follow other Independent readers and see their replies