Patisserie Valerie's accountants 'didn't check for fraud' before cake chain's collapse
'We're not looking for fraud or the future or giving a statement that the accounts are correct,' Grant Thornton boss David Dunckley says
Ben Chapman
Wednesday 30 January 2019 18:01 Comments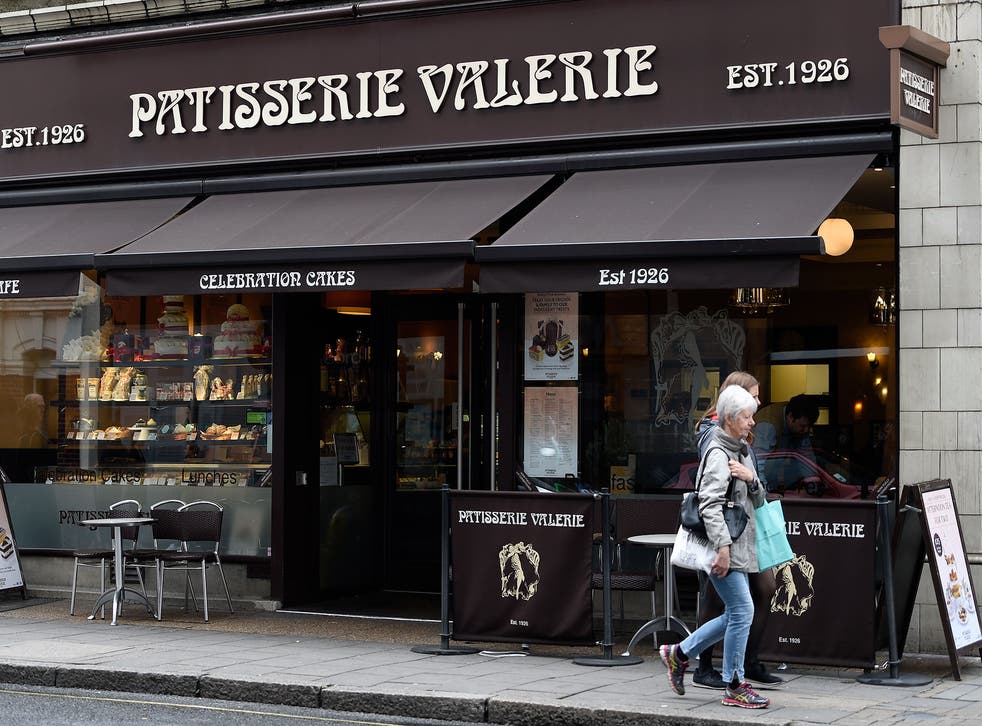 Accountancy firms do not look for fraud when checking companies' books, the boss of Patisserie Valerie auditor Grant Thornton has told MPs.
Patisserie Valerie collapsed earlier this month after finding a £40m hole in its accounts and "significant, and potentially fraudulent, accounting irregularities". Dozens of stores have closed, hundreds of staff have lost their jobs and hundreds of millions of pound of value have ben wiped out.
But David Dunckley, chief executive of Grant Thornton told MPs on the Business, Energy and Industrial Strategy (BEIS) Committee that auditors only assess past accounts and are not looking for fraud.
"We're not looking for fraud or the future or giving a statement that the accounts are correct.
"We saying they're reasonable, we are looking in the past and we are not set up to look for fraud," he said.
Pressed on the Patisserie Valerie case Mr Dunckley said he was unable to comment due to an ongoing investigation.
Grant Thornton is the subject of a separate probe by the accounting watchdog over its audits of the cake chains accounts between 2015 and 2017.
That work failed to pick up "significant fraud" later discovered when Patisserie Valerie hired KPMG to conduct a forensic review of the books. As a direct result of that fraud, the cake chain said it was unable to renew its lending facilities and therefore therefore remain solvent.
The comments will raise further questions about gaps in audit procedures after a string of high-profile corporate collapses including BHS and Carillion.
Grant Thornton also advised three-times bankrupt Dominic Chappell when he bought BHS for £1 shortly before it collapsed
Mr Dunckley conceded that accountancy firms need to "deliver more on the public's expectations" and agreed that audit regulations need an overhaul
Committee chairwoman Rachel Reeves said: "In a shop that sells teas and cakes you'd think that sort of thing [fraud] might be spotted.
"It's not a multi-national complex organisation."
MP Peter Kyle also took Grant Thornton to task, asking "If I was a chairman, why would I hire you?" if the group could not pick up on fraudulent behaviour.
"What's the point of an audit if it didn't pick that up?" asked Mr Kyle.
One proposal being considered in a review by the Competition and Markets Authority (CMA) to help prevent further accounting scandals is a requirement that the 350 largest listed companies be required to appoint two audit firms.
Deloitte boss David Sproul, who was also questioned by the committee, said he did not think that was a good idea.
"We don't think it improves audit quality," he said.
"We think there's a risk it actually reduces audit quality at the same time as adding cost and complexity."
Register for free to continue reading
Registration is a free and easy way to support our truly independent journalism
By registering, you will also enjoy limited access to Premium articles, exclusive newsletters, commenting, and virtual events with our leading journalists
Already have an account? sign in
Join our new commenting forum
Join thought-provoking conversations, follow other Independent readers and see their replies