Women earn 11.5% less than men as soon as they leave university, new research shows
Nine of the ten highest-paying university subjects are male-dominated, while six out of ten of the lowest paying are majority female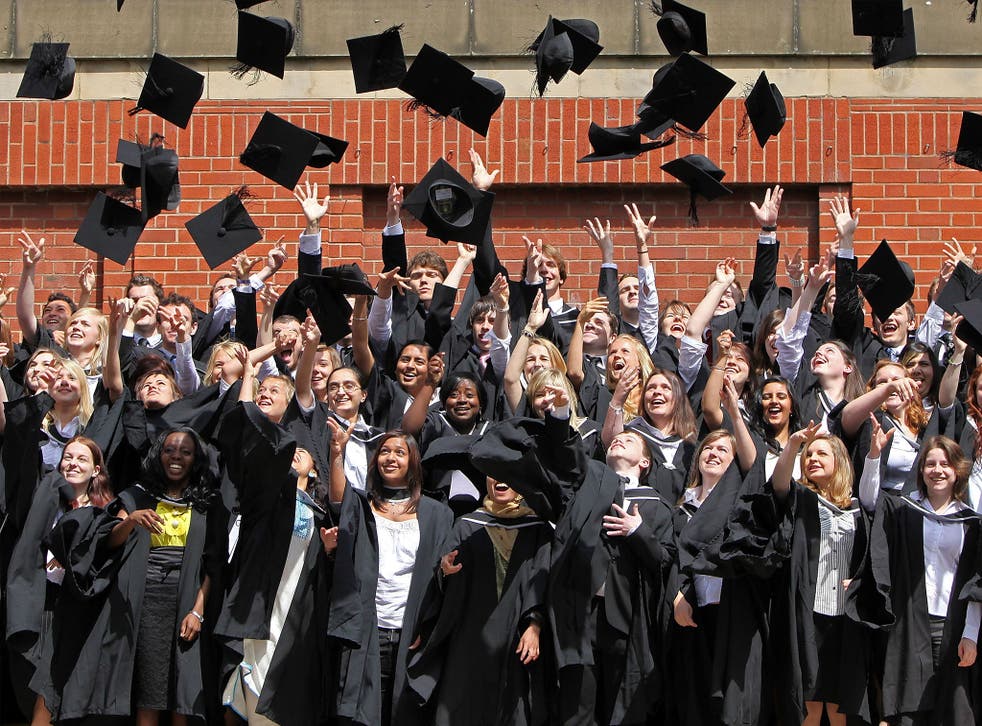 Women are set on a path to earn less than men before they have even left university by the subjects they choose to study, new research has claimed.
While the gender pay gap is often presumed to open up later on in people's careers, economists at jobs website Glassdoor found that in the US men earned median base pay of $56,957 (£44,409) compared to $50,426 for women in the five years after they graduated - a gap of 11.5 per cent.
The study concluded that more than half of the gap is due to "occupational sorting", meaning men cluster into degree subjects that result in higher-paying careers than their female counterparts.
The research did not assess whether the paths that men tend to choose are more highly paid because they are more economically valuable or simply because men tend to choose them.
The study, which compared 47,000 CVs with self-reported salary data found men outnumber women in almost every science and engineering field at university, with particularly dramatic differences in areas such as physics and computer science.
Under-representation of women on these courses fuels pay imbalances because the skills they teach tend to be highly rewarded, Glassdoor's economists said.
Nine of the ten highest-paying university subjects are male-dominated, while six out of ten of the lowest paying are majority female, according to the study, which looked at salary data in the five years after graduation.
There are also large gender discrepancies within certain fields, with the worst examples being in healthcare administration where women earn 22 per cent les than men, mathematics (18 per cent) and biology (13 per cent).
According to the data, women enjoy higher pay in some fields such as architecture (14 per cent more), social work and advertising. Exact gaps may be smaller or larger than this as the sample size for some subjects was relatively small.
While the research demonstrates that the pay gap opens up in the years immediately following graduation and establishes a correlation between course taken at university and salary achieved, the researchers admit proving that the course chosen causes the pay disparity is fraught with difficulty.
"Many factors other than college major affect career paths and pay, they are beyond the scope of this study," the report stated.
Dr. Andrew Chamberlain, Glassdoor chief economist said "You would expect new grads to find a level playing field when it comes to pay, but they generally don't. Glassdoor's analysis shows an 11.5 per cent average pay gap among new grads in the early years of their careers."
"When we isolate by major, pay gaps remain because men and women are sorting into different jobs after graduating - a clear sign of societal pressures and gender norms at play in the career paths of young workers."
Business news: In pictures

Show all 13
The gender pay gap has narrowed but remains stubbornly high in many countries around the world. In the UK women earn 17 per cent less than men according to the latest OECD figures.
Research published in February showed that large UK companies are now appointing less women to board-level positions than they were two years ago.
Last year, Nicky Morgan, the women and equalities minister, expressed concern that efforts to appoint more women to top business jobs had stalled.
"There are still more people called John chairing FTSE 100 boards than there are women," said Ms Morgan.
Under new rules introduced this month the UK's largest companies will have 12 months to meet a deadline to publish their gender pay gap figures, but critics have said that the reporting won't be granular enough to facilitate real change.
"As is stands, the reporting won't reveal whether men and women are paid equally for doing the same or comparable jobs. It will simply show the mean and median difference in pay and bonus remuneration across a particular company," said Suzanne Horne, an employment law partner at Paul Hastings.
Join our new commenting forum
Join thought-provoking conversations, follow other Independent readers and see their replies