Theresa May could force companies to reveal pay gap between executives and average workers
The Government's Green Paper aims to increase public trust in business in the face of the rise in anti-globalisation and anti-business sentiment
Zlata Rodionova
Tuesday 29 November 2016 15:23 Comments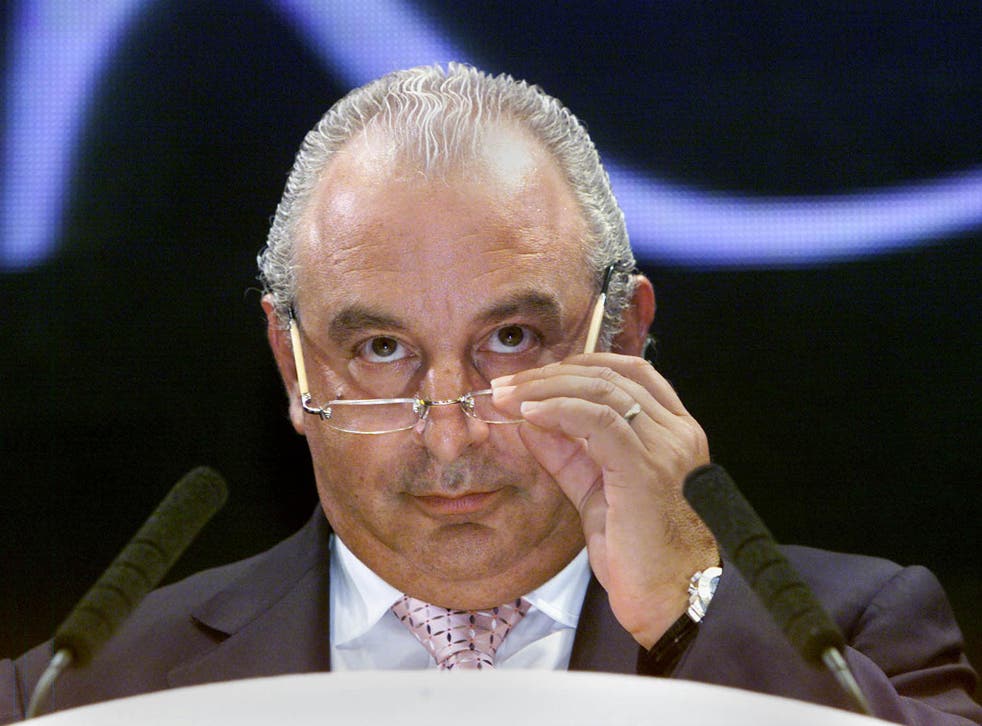 Britain's largest companies could be forced to reveal the pay gap between their chief executives and average workers, under plans announced by Theresa May's Government.
The measure is one of a set of proposals being considered by the Government in an effort to clean up corporate Britain, in a Green Paper to be published on Wednesday.
Speaking to the House of Commons, Business Secretary Greg Clark said he wanted to strengthen existing corporate governance structures to avoid damaging public trust in the private sector.
"This Government is unequivocally and unashamedly pro-business, but we hold business to a high standard in doing so," he said.
He added that "executive pay has grown much faster over the past two decades than pay generally and at times is not in line with corporate performance."
The average chief executive of a FTSE 100 firm is now paid close to £5m, more than 170 times the average worker, according to the High Pay Centre.
The Institute for Fiscal Studies think tank warned last week that workers in Britain face the longest squeeze on their earnings for 70 years.
Theresa May had also raised the prospect of placing employee representatives on boards during her Conservative leadership campaign over the summer, but has since told businesses she will not make them do so.
Mr Clark told MPs he still hoped to give a "stronger voice" to workers, but did not want to overturn a "successful" system of corporate governance.
The Chartered Institute of Personnel and Development (CIPD) said the proposals represent the first steps in repairing UK's broken executive pay system but added it was "disappointing" the Government backtracked on the pledge to give workers a voice on company boards
Charles Cotton, pay and reward adviser at the CIPD said: "The publication of pay ratios is a welcome first step in addressing the broken system of executive pay.
"This is not about naming and shaming companies, but instead encouraging open conversations about what's being rewarded and recognised at each grade, how, when and why. This is a win-win for business"
CIPD research previously revealed that disproportionate levels of CEO pay is a huge issue for employees, with 59 per cent of employees citing it as a reason why they are demotivated at work.
Commenting on the Government's announcement that it will not force companies to give employees a governance position, Mr Cotton added: "It is however disappointing that the Prime Minister has backtracked on her commitment to put workers on executive boards without a proper review. This could have been a further step in bringing greater levels of accountability and scrutiny, and helped bridge the gap between those at the top of organisations and their workforces."
Clive Lewis MP, shadow Business Secretary, said the new government proposals on corporate governance were "not good enough".
He said: "Sadly, this Green Paper looks like offering tokenism rather than a much-needed call to action.
Business news: In pictures

Show all 13
"The real test has to be whether these proposals would have saved jobs and pensions at BHS or prevented the gross mistreatment of staff at Sports Direct, and whether they'll tackle the scourge of low pay and escalated executive pay. Anything that falls short of doing that is just not good enough."
The Green Paper is the latest attempt by politicians to react to public outcry over pay. In 2012, the then-Business Secretary, Vince Cable, made changes to the way directors' pay was announced and introduced a binding vote on pay every three years.
The move follows widespread anger over the collapse of BHS with the loss of 11,000 jobs and a big pension deficit.
Register for free to continue reading
Registration is a free and easy way to support our truly independent journalism
By registering, you will also enjoy limited access to Premium articles, exclusive newsletters, commenting, and virtual events with our leading journalists
Already have an account? sign in
Join our new commenting forum
Join thought-provoking conversations, follow other Independent readers and see their replies