Payday lending advertising faces ban under hard-hitting new rules
Simon Read
Tuesday 02 July 2013 09:59 Comments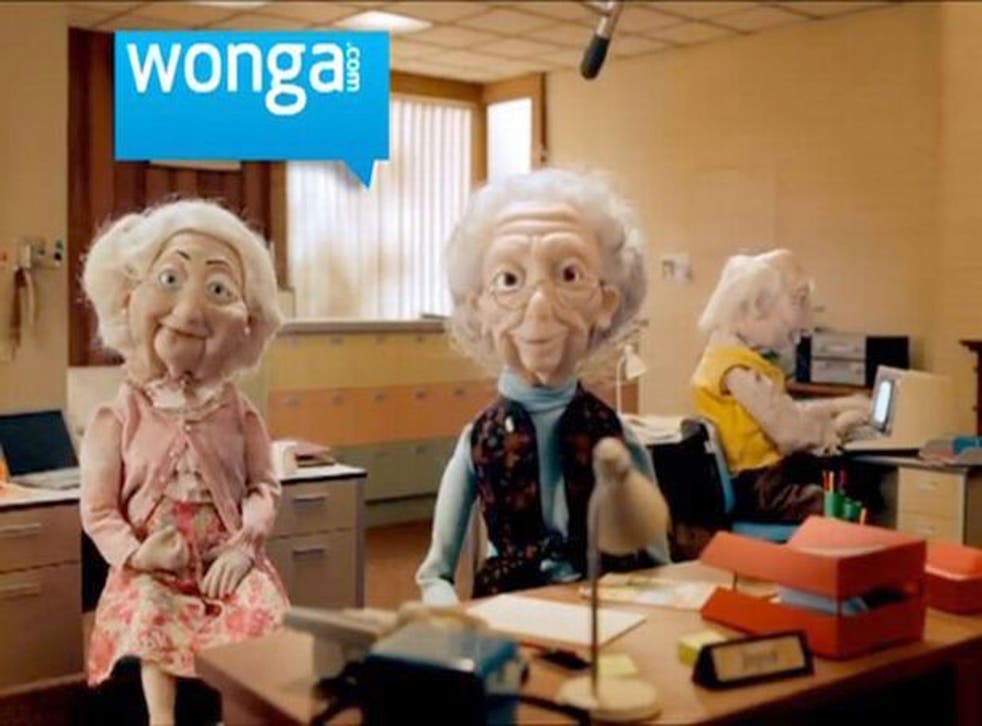 Payday lending advertising could be banned under hard-hitting new rules being considered by the new City Watchdog.
The high-cost credit industry is also facing a crackdown on the number of times they can rollover loans and may be forced to introduce time-lags on loans, so borrowers don't end up choosing a lender on the basis of how quickly it can get at the cash.
The details emerged from a Westminster summit called yesterday by senior Ministers.
They summoned leading payday firms, including Wonga, Dollar Financial and The Cash Shop, to explain why the high-cost credit industry is failing to meet minimum regulatory requirements.
At the summit - which also included debt charities and consumer organisations - Ministers were told of far-reaching proposals that could ban daytime adverts on television that target the unwaged and vulnerable people.
Martin Wheatley, head of the Financial Conduct Authority, didn't rule out a blanket ban on lenders, similar to ones already in place on tobacco and gambling.
"That's a power which will be available to us," he said after the summit.
Delroy Corinaldi of debt charity Step Change called for all payday loan advertising to carry a health warning that includes information about the risks of using high-cost credit. "In particular, companies must be clear that loans need to be realistic and affordable and are not a way to deal with long-term financial problems," he said.
Citizens Advice's Gillian Guy added: "I am particularly keen to see new action on advertising. Payday lenders need to be clear about who they are targeting. We see daytime television adverts with glamorous celebrity endorsements targeted at the unemployed and those on low incomes."
Russell Hamblin-Boone of the Consumer Finance Association, which represents the major short-term lenders, conceded: "There are some things we can look at, such as additional measures on advertising and marketing."
The FCA also announced at the summit that a consultation will be launched in September to decide its approach to controlling payday lenders when it takes over responsibility for them from the Office of Fair Trading in April.
Consumer Minister Jo Swinson, who hosted the summit, said there is a need to control the number of loans desperate borrowers are allowed to take out, with one borrower reportedly having 34 different loans at the same time.
"There a real issue around people being able to take out multiple loans," she said.
She intimated that lenders could be forced to set up a central register of borrowers to cut the practice of multiple loans.
Economic Secretary Sajid Javid added: "The Government is serious about making sure there is no irresponsible lending. We've shown the payday lenders we will have a regulator with real teeth."
Which? executive director, Richard Lloyd said: "Positive noises about tough new rules have come out of the summit but these must now be backed up with more concrete actions than we've seen today."
Yesterday Wonga chief Errol Damelin claimed: "We de-stress lives." Speaking at a conference in London's Docklands the multi-millionaire said the online lender's success is down to it sticking to three principles of transparency, flexibility - giving customers what they want - and being selective.
The firm has always denied accusations of irresponsible lending.
Register for free to continue reading
Registration is a free and easy way to support our truly independent journalism
By registering, you will also enjoy limited access to Premium articles, exclusive newsletters, commenting, and virtual events with our leading journalists
Already have an account? sign in
Join our new commenting forum
Join thought-provoking conversations, follow other Independent readers and see their replies