Pernod, Volkswagen, Hollywood: Business news in brief, Friday 2 September 2016
Absolut vodka and Chivas Regal maker seeks cutbacks; Volkswagen under UK scrutiny; Hollywood blockbusters fall flat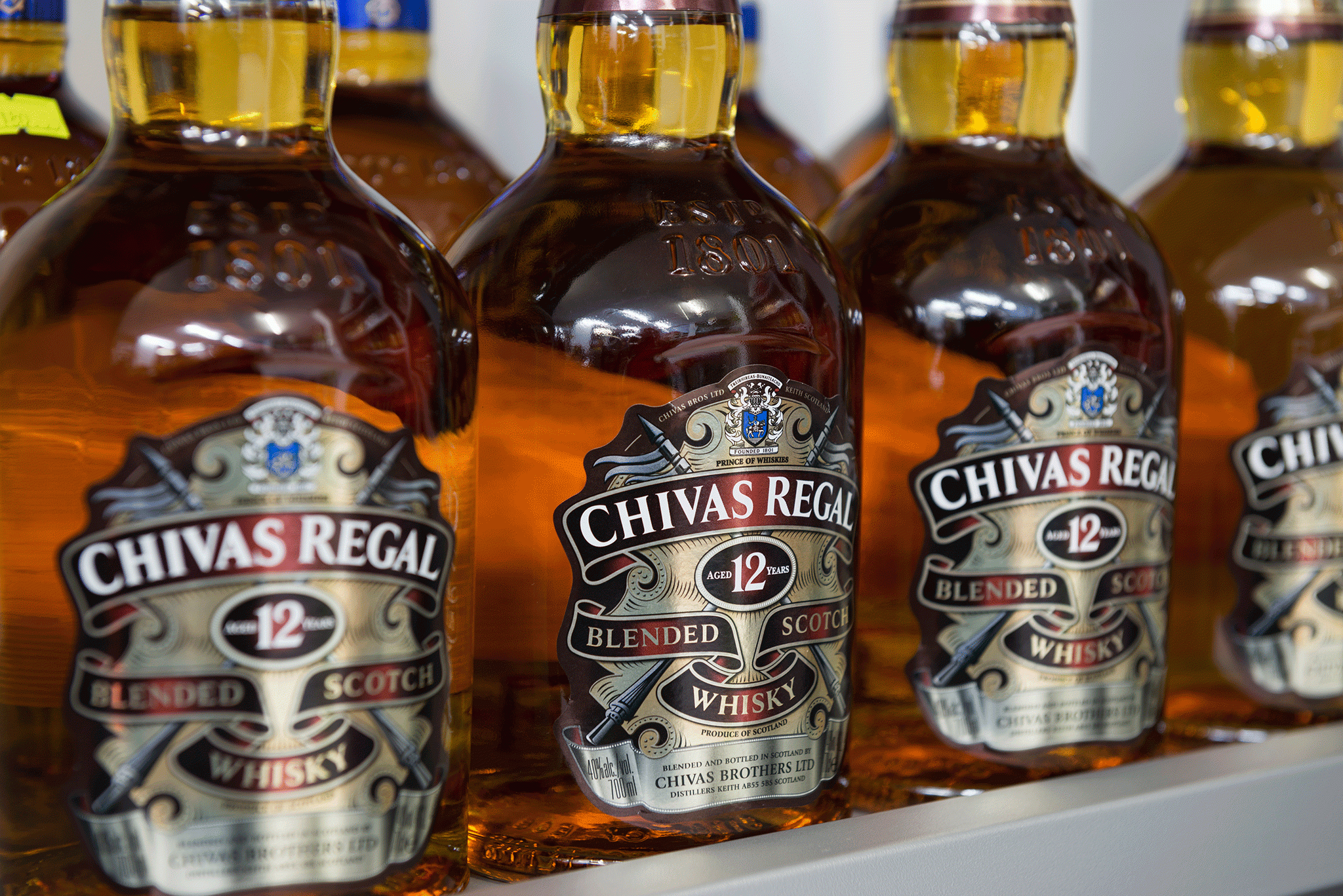 Pernod Ricard seeks cost cuts as flagship brands suffer
Pernod Ricard, the world's second-largest distiller, plans to cut costs by €400m (£336m) after sales of Absolut vodka and Chivas Regal whisky declined amid weakness in Asia.
The company is also reorganising its business in China to add a dedicated salesforce for premium brands and it's trying to speed decision-making in the US through a new structure, Pernod said Thursday.
Pernod Ricard is seeking to sell more Chivas Regal to the emerging middle class in China after a four-year government campaign against graft and extravagant spending eroded the market for high-end cognac. While full-year profit met analysts' estimates, sales of Absolut and Chivas Regal, two of its largest brands, declined 4 per cent on an organic basis.
"Sales were weak, leaving a bit of a bitter taste to the close of the year," wrote Javier Gonzalez Lastra, an analyst at Berenberg. "It feels like there is some urgency at Pernod to improve financial performance."
Profit from recurring operations rose to €2.28bn in the 12 months through June, the Paris-based company said. The increase was 2 per cent on an organic basis. Higher sales of Jameson Irish whiskey and Perrier-Jouet champagne helped offset the drop from Absolut. Pernod also forecast earnings growth of 2 per cent to 4 per cent this year.
The company expects to achieve the cost cuts by fiscal 2020 and plans to reinvest €100m (£84m) of the savings on advertising and promotions.
It's too early to say whether sales in China will return to growth this year after falling 9 per cent in the past fiscal year, Alexandre Ricard, chief executive, said.
Bloomberg
London office market at standstill as Brexit chokes sales
International investors seeking bargains in London's prime office market following the Brexit vote are being frustrated because sellers won't lower prices, according to Jones Lang LaSalle.
That's brought the market to a standstill, which may last for up to six months, said Colin Dyer, chief executive officer of JLL, on Thursday. JLL is the second-largest publicly traded commercial-property brokerage behind CBRE.
"We are seeing a lot of demand from Europeans and Asians for investment purchases in London, but we are not seeing any sales because the sellers are saying 'I am going to wait'," said Dyer, who is retiring as JLL's CEO in October. "Investment markets are much more on off, and they can react quite quickly, so they switched off very fast."
Buyers and sellers are trying to find the appropriate valuation for prime office property in London and a 10 per cent decline "seems to be the price correction," according to Dyer. CBRE said last month that City of London office values fell 6.1 per cent in July on heightened economic uncertainty, particularly for financial-services firms.
In the medium-to long-term, London remains an attractive location for property investors, and its features as a financial centre can't be easily copied, Dyer said. Strong demand from overseas may cause prices to return to pre-Brexit levels, because the fall in the value of the pound makes the UK capital even more attractive, he said. The pound has declined more than 10 per cent against the yen since the vote.
Bloomberg
UK government demands tougher scrutiny of Volkswagen
The UK must set strict timelines for Volkswagen to recall tainted diesel vehicles and compensate their owners, a parliamentary committee said, adding Europe's second-largest auto market to the list of countries demanding a definitive resolution from the German carmaker.
VW is "only just beginning to recall cars in the UK," where about 1.1m vehicles were found to contain software that rigged emissions tests, parliament's environmental audit committee said in a report Thursday.
It criticised the UK Department for Transport, Serious Fraud Office and Competition and Market Authority for failing to decide on penalties against the German carmaker almost a year since the scandal was exposed.
"There's been a worrying inertia from ministers in tackling the VW scandal, and they should decide whether to take legal action," Mary Creagh, the committee's head, said in a statement. "It's been almost a year since we discovered VW had fitted cars with cheat devices, but government has still to decide what action to take against the company."
The UK committee's recommendations are part of a larger review of automotive policy, which the parliamentary group said is set to miss targets for reducing vehicle emissions in the country.
The UK's air-quality targets for 2010 will now only be met by 2020 because of belated plans to tackle pollution, according to the parliamentary report. The decision to quit the European Union means there is a "material risk" to meeting those targets, the committee said. Of 43 zones across the UK, 38 are currently in breach of legal air-quality limits, including London, Manchester, Bristol and Cardiff.
Bloomberg
Hollywood's summer flops got a lot more disastrous in 2016
Hollywood studios bet big on the summer of 2016, yet only a few winners emerged alongside several epic bombs.
Because of those big-budget disasters, which cost $100m (£75m) or more each, the movie industry's peak season is a disappointment even though ticket sales were about equal to 2015's haul. Projections by researcher The Numbers underscore the pain felt by some studios whose films failed to live up to their high hopes, such as Ben-Hur, from MGM and Viacom's Paramount, and The BFG, a megaflop from Steven Spielberg and Disney.
Summer moviegoing, from the first weekend in May through to August, is a vital stretch for Hollywood, when studios release many of their biggest pictures and generate about 40 per cent of annual sales. This year's results reveal flaws in the industry's focus on costly remakes and sequels, casting doubt on a strategy they'll be relying on for years.
"Overall it was pretty awful," said Doug Creutz, an analyst at Cowen & Co. "We have been talking about the increasingly bad ecosystem that we see theatrically and I think it definitely played out this summer."
Of 32 summer movies released through 19 August by the six major studios, 17 lost a total of $915.6m (£691m), according to The Numbers, which looks at film costs and projects revenue for movies all the way through their release on commercial TV. Last year the studios released a total of 15 bombs with losses of $546.3m (£412m).
Some studios dispute The Numbers' calculations, saying they leave out projected sources of sales that can boost the performance of films over time. A person close to Warner Bros., for instance, disputes the $67.7m (£51m) loss projected for War Dogs.
Still, the estimates provide one of the best ways to compare individual movies, since studio finances are opaque and the companies seldom disclose such figures.
Bloomberg
Orange in talks with Iranian phone company over joint venture
Orange said it's in talks with Iran's Mobile Telecommunications over potential cooperation, seeking expansion in the Middle Eastern country as it looks for growth beyond France.
The French phone carrier said it is discussing "a number of areas of potential cooperation and business topics" with Iran's largest wireless provider, according to an e-mailed statement. Orange expects to conclude the talks within a few months.
Access to Iran, with a population of about 80 million, could provide Orange with a fresh revenue source as competition in the French mobile-phone market weighs on call and data prices. International sanctions that kept many companies out of the country were eased in January, opening the door to potential opportunities. Some financial sanctions are still in place, which complicates attempts to develop business initiatives.
Orange is looking to develop a partnership, rather than discussing a purchase of a stake in the Iranian carrier, said a person familiar with the situation, who wasn't authorised to speak publicly. The Wall Street Journal reported Wednesday Orange and other European companies have held discussions about investing in the Iranian company.
Orange said it has been considering opportunities in Iran after the country agreed to reduce its nuclear program. "We are conducting feasibility studies to understand and assess what is possible in this complex environment, particularly with regards to certain economic sanctions that continue to apply to Iran," the company said.
No spokesperson was immediately available to comment at the department of information at Mobile Telecommunication Co. of Iran.
Orange is among European and Asian phone companies set to participate in Iran Connect, a telecommunications industry conference taking place in Tehran next week.
Bloomberg
BP sign shale gas contract wuth China Petroleum
BP said on Thursday it had signed a second shale gas production sharing contract with China National Petroleum Corp (CNPC).
The contract with state-owned CNPC, signed in July, covers an area of about 1,000 sq km at Rong Chang Bei in the Sichuan Basin, BP said.
The Sichuan Basin, also known as the Szechwan Basin, is a lowland region located in southwestern China. CNPC will operate the project, the British company said. The two companies agreed to a framework on strategic cooperation during Chinese President Xi Jinping's visit to Britain in October.
"CNPC and BP's existing cooperation covers various areas including upstream and retail business in China, overseas upstream exploration and development and international trading," CNPC Chairman Wang Yilin said.
Reuters
Nestle to buy British medical device company Phagenesis
Nestle announced a deal on Thursday to buy Phagenesis, a British medical device company working on a new treatment for dysphagia, a condition where patients are unable to swallow safely.
Nestle Health Science will make an undisclosed upfront payment, followed by milestone-based funding, while Phagenesis completes evaluation of its Phagenyx device that uses electrical stimulation to help sufferers regain control of swallowing.
The deal is the latest acquisition by Nestle in the medical sphere as the Swiss food giant increasingly refocuses its business on the area between food and pharmaceuticals.
With estimated sales of about 4bn Swiss francs (£3.07bn) out of Nestle's total 88.8bn (£68bn) francs in 2015, the health business is seen as faster growing and more profitable than Nestle's traditional food and beverage operations, which include Nescafe instant coffee and KitKat chocolate bars.
Reuters
Business news: In pictures

Show all 13
Lufthansa and Air China set to finalise joint venture
Germany's biggest airline Lufthansa plans to sign a joint venture contract with Air China later this month, rounding off over two years of negotiations, two people familiar with the matter said.
Carsten Spohr, Lufthansa chief executive, will travel to Beijing for a ceremony with China's flagship carrier on 20 September, according to one of the people who is involved in the deal and did not want to be identified before it is formally announced.
The firms signed an agreement in principle in July 2014 to work towards a joint venture allowing them to share revenue on certain routes by selling tickets for each others' flights.
Such arrangements allow airlines to work together on routes and pricing, while sidestepping foreign ownership rules that prevent them from merging.
"We are on the home stretch. We are confident that we will have this squared away soon," a spokesman for Lufthansa said.
Reuters
Mazda to recall 2.3m cars after diesel engine problems
Mazda said on Thursday it would recall a total of 2.3m vehicles worldwide over potential problems with their rear gates, along with a separate issue involving diesel engines.
The Japanese car manufacturer said it was recalling around 390,000 vehicles – including the Mazda 3, which is available as sedan and hatchback, and the CX-3 SUV crossover in Japan – to fix the damper stays on their rear gates, which may corrode and break if exposed to salt.
Mazda said it planned to recall an additional 1.8m vehicles in overseas markets over the same issue, although it declined to give a regional breakdown. The affected vehicles were produced between December 2007 and December 2015.
The company also announced a domestic recall of around 110,000 vehicles produced between August 2014 and August 2016 including the Mazda 3 and CX-3 over a computer problem with their diesel engines.
Reuters
Join our new commenting forum
Join thought-provoking conversations, follow other Independent readers and see their replies