Leaving the euro would not help France and Italy, insists European Central Bank chief economist
'The nostalgic alternative that everything will be all right just by returning to the lira amounts to fooling the people,' says Peter Praet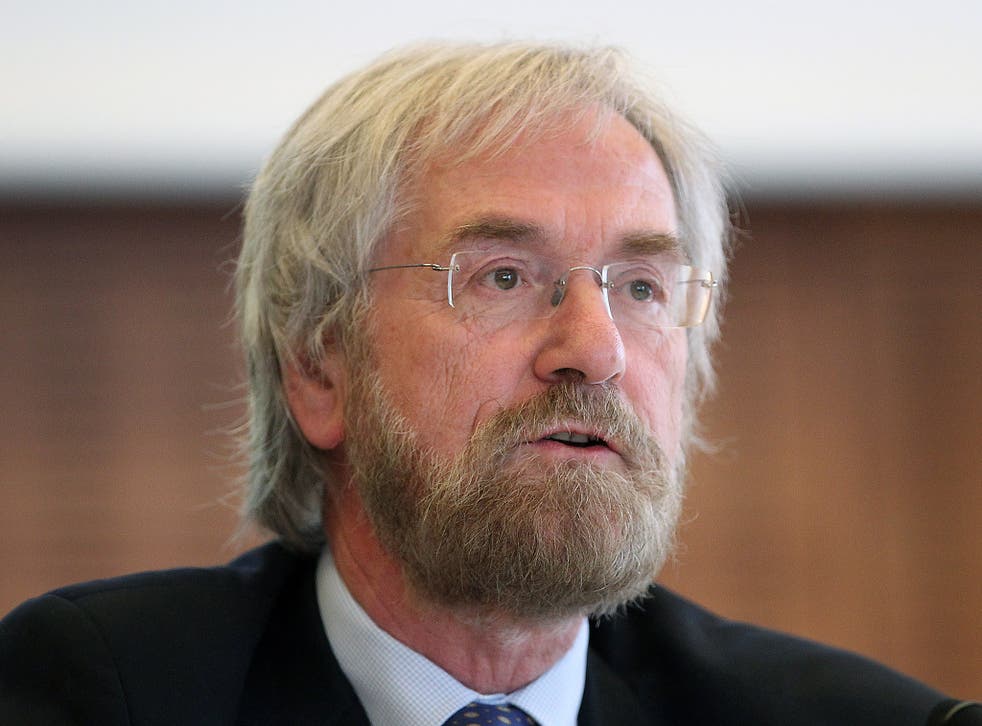 The chief economist of the European Central Bank has warned Italy and France that their economic problems would not be solved by breaking up the single currency.
In an interview with Italy's Il Sole 24 Ore newspaper, Peter Praet, an executive board member of the ECB, said the idea that the euro was the root cause of high unemployment and low growth in certain European countries was a populist "deception".
"What I do worry about is the populist narrative that things were better before the euro," he said.
"This is a deception. We arrived at monetary union after disastrous experiences with floating exchange rates and some unsuccessful attempts of orderly floating.
"The devaluations that populists claim is a free lunch and allows to regain competitiveness by miracle proved extremely expensive."
With specific reference to Italy, he said: "The nostalgic alternative that everything will be all right just by returning to the lira amounts to fooling the people. The cost of a regime change would be huge and the poor would be the ones that suffer the most."
Mr Praet acknowledged that the euro had lost popularity in many European countries, but said that it had been made a "scapegoat" for other economic policy failures by politicians.
However, many credible economists argue that in the absence of fiscal stimulus by core countries in Europe that run current account surpluses, the monetary restrictions of the single currency are indeed driving the economic distress of the likes of France, Italy, Portugal and Greece.
Italy's Five Star movement, currently leading in national opinion polls, has proposed a referendum on Italy's membership of the single currency.
Marine Le Pen's Front National in France has previously called for the reinstatement of the franc, although she did not reiterate this in the national debate among presidential candidates earlier this week ahead of April's national elections.
The level of Italy's GDP is barely higher than when the single currency was formed in 2000 and its working age unemployment rate currently stands at 12 per cent.
The French unemployment rate is just below 10 per cent and for young people it is double that.
Business news: In pictures

Show all 13
However, there were fresh signs of a near-term strengthening of the broader eurozone economy on Friday.
The latest series of Purchasing Managers Index surveys for March covering manufacturing and services came in ahead of analysts expectations and hit a six-year high, helping the euro up to $1.0805 against the dollar.
Eurozone inflation was 2 per cent in February, roughly at the ECB's target, although the central bank has pledged to continue with its money printing programme until at least the end of 2017.
Register for free to continue reading
Registration is a free and easy way to support our truly independent journalism
By registering, you will also enjoy limited access to Premium articles, exclusive newsletters, commenting, and virtual events with our leading journalists
Already have an account? sign in
Register for free to continue reading
Registration is a free and easy way to support our truly independent journalism
By registering, you will also enjoy limited access to Premium articles, exclusive newsletters, commenting, and virtual events with our leading journalists
Already have an account? sign in
Join our new commenting forum
Join thought-provoking conversations, follow other Independent readers and see their replies