Sir Philip Green makes £363m personal cash payment to help plug massive hole in BHS's pension scheme
Billionaire Green owned BHS for 15 years before he sold the loss-making 180-store chain to Dominic Chappell, a serial bankrupt with no retail experience, for £1 in 2015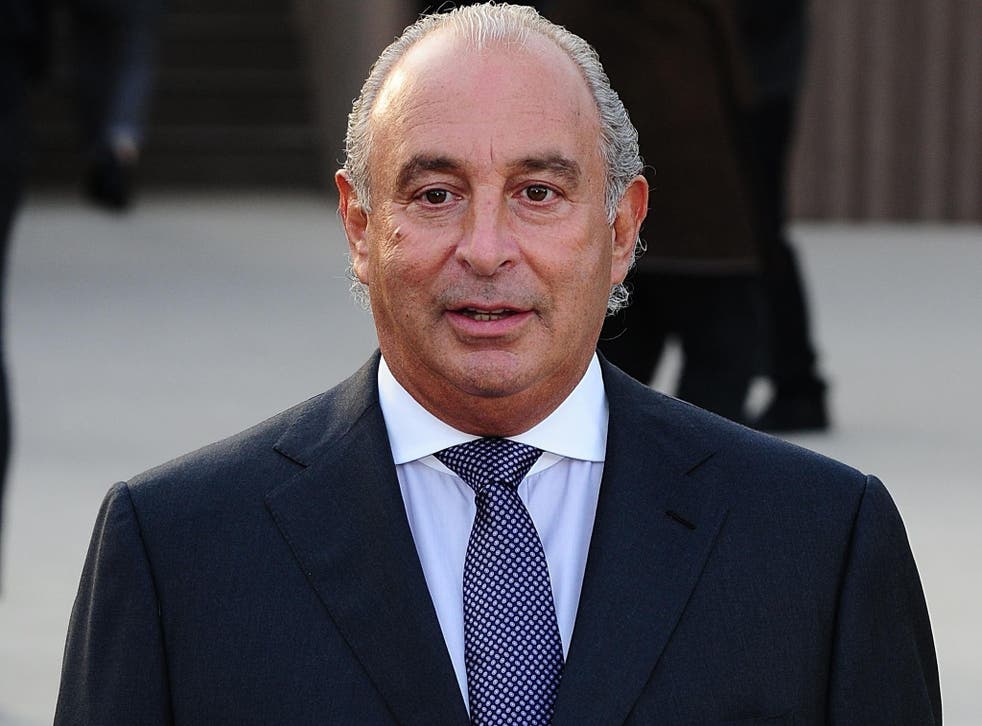 Sir Philip Green has paid £363m to help plug a massive hole in BHS's pension scheme which he had promised to "sort" after a parliamentary inquiry into the retailer's collapse last year.
The settlement will allow all BHS pensioners the option to receive pensions at the full starting level that they were promised by the company's schemes, which is higher than what they would have received from the Pension Protection Fund.
High street giant BHS collapsed last April, putting 11,000 people out of work, 22,000 pensions at risk and unleashing a major investigation by the pensions regulator.
In a statement on Tuesday seen by The Independent, Sir Philip said that his decision to make the contribution followed lengthy and complex discussions with the pensions regulator and the pension protection fund.
"Once again I would like to apologise to the BHS pensioners for this last year of uncertainty, which was clearly never the intention when the business was sold in March 2015," he said.
Sir Philip also said that any of the pensioners that had faced cuts over the last year would be "brought back to their original BHS starting level pension and will all be made whole".
He said that he hopes that "this solution puts their minds at rest and closes this sorry chapter for them".
Commenting on the settlement, Chris Martin, chair of the BHS Pension Trustees said that he is "delighted" that a deal had been clinched.
"I am equally delighted we are now in a position to confirm that members will be offered benefit improvements, enhanced flexibility, and just as importantly, long term sustainability for their benefits," he added.
MP Frank Field, chair of the Work and Pensions Select Committee, said that he welcomed the settlement and called it "an important milestone in gaining the justice for BHS pensioners and former workers that we have been pushing for since beginning our inquiry into the downfall of BHS".
Biggest business scandals in pictures

Show all 20
The billionaire owned BHS for a decade and a half before he sold the ailing department store chain to Dominic Chappell, a serial bankrupt with no retail experience, for £1 in 2015. The company's last stores closed in August last year.
Register for free to continue reading
Registration is a free and easy way to support our truly independent journalism
By registering, you will also enjoy limited access to Premium articles, exclusive newsletters, commenting, and virtual events with our leading journalists
Already have an account? sign in
Join our new commenting forum
Join thought-provoking conversations, follow other Independent readers and see their replies