Sir Philip Green could be forced to pay into BHS pension scheme
Pensions Regulator begins legal proceedings against retail tycoon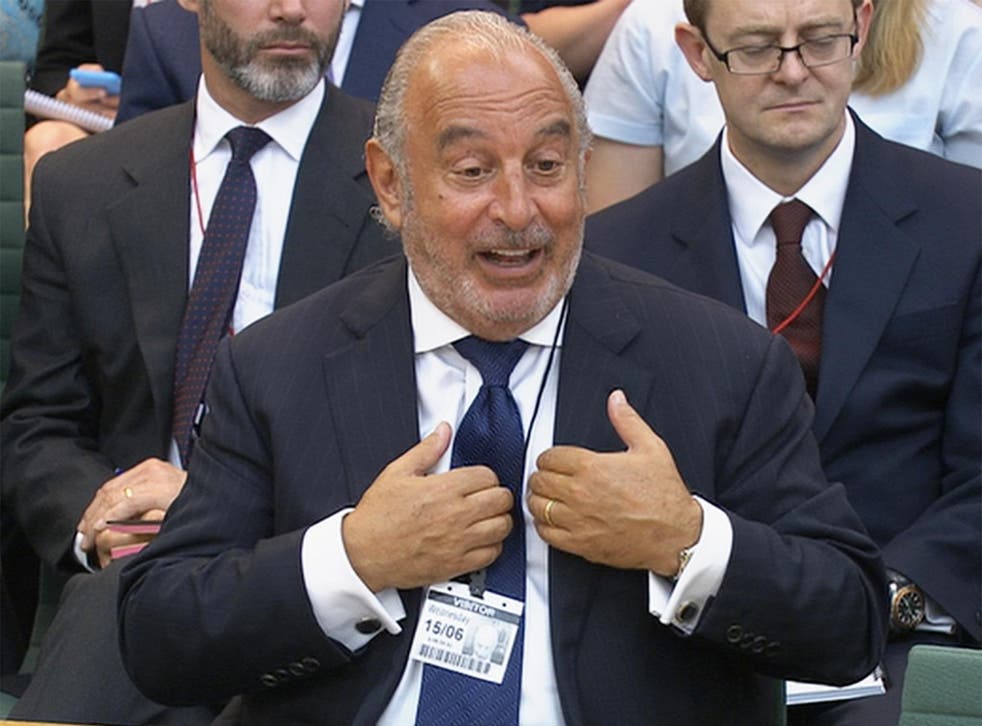 Sir Philip Green could be ordered to pay money into the BHS pension scheme to fill its £571 million black hole, the pensions watchdog has warned.
The Pensions Regulator has intensified its investigation into Sir Philip as it seeks to end the crisis over the retirement scheme of collapsed retailer BHS.
Warning notices have been sent to Sir Philip and Dominic Chappell, the bankrupt who bought the high street chain for £1. The regulator said it was seeking redress for BHS's 20,000 pension scheme members.
Each party now has the opportunity to respond to the notices, which run to more than 300 pages.
The enforcement action comes as MPs have unanimously backed a move to strip Sir Philip of his knighthood last month.
Lesley Titcomb, the head of the pension's watchdog, called the investigation an "important milestone".
She said: "Our decision to launch enforcement action is an important milestone in our work to attain redress for the thousands of members of BHS schemes who have been placed in this position through no fault of their own."
MPs recommend former BHS owner Sir Philip Green is stripped of knighthood
Sir Philip responded with a statement claiming he made a "credible and substantial proposal" to the regulator "with evidence and bank confirmation of cash availability, which would prevent the scheme from entering the Pension Protection Fund."
He added: "I have also spoken to the chairman of the trustees who is supportive of the proposal on the basis that it provides members with better benefits than they would receive from the PPF."
"I believe the above statement confirms the statement of intent that I made in regard to the BHS pensioners."
Biggest business scandals in pictures

Show all 20
Frank Field, the chair of the parliamentary Work and Pensions Committee and a vocal critic of the retail tycoon, welcome the regulator announcement.
He said: "We are not surprised that the Pensions Regulator has, like all the rest of us, lost patience with Sir Philip Green's excuses and empty promises."
"His answer throughout our inquiry was always that he was going to 'sort' the disastrous position he left the pension fund in when he sold off BHS to Dominic Chappell for £1."
BHS collapsed in April, putting 11,000 out of work and 22,000 pensions at risk.
Join our new commenting forum
Join thought-provoking conversations, follow other Independent readers and see their replies