Plastic bag charge: where does the 5p go?
The charge comes into force from 5 October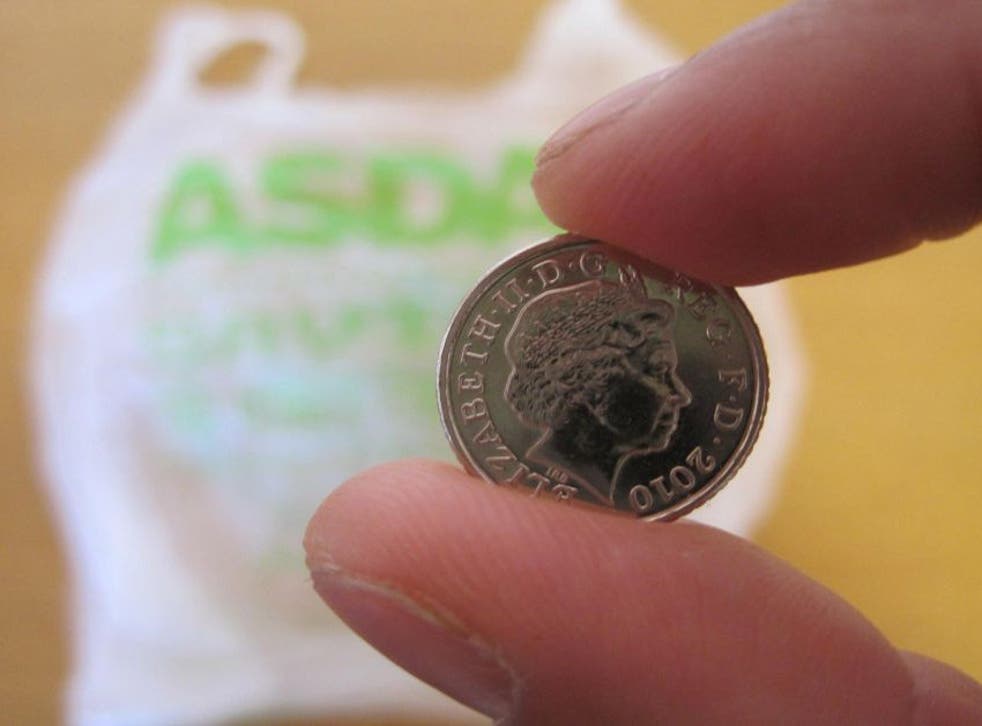 English shoppers will now have to pay 5p at the tills of major supermarkets and stores as a new charge to deter plastic use comes into effect.
All retailers with more than 250 employees will need to charge 5p for every plastic bag they hand out to customers in a bid to reduce litter and protect wildlife.
Introducing the charge has led to a 90 per cent reduction in the new of bags used in Scotland since the charge was implemented last year.
The measure is primarily an environmental one but the Treasury is estimated to gain a predicted income of £19m a year from the VAT charge.
All you need to know about the 5p plastic bag charge
The rest of the money goes back to the retailer but many are expected to donate the money to charity.
Marks and Spencer, who started charging for plastic bags in all its stores in 2007, split the revenues from the bags - with half going to a selection of national charities and the other half going to a community cause chosen instore.
In recent years they have supported MacMillan Cancer Support, Breast Cancer Now and the Marine Conservation Society.
Last month, Tesco announced it would donate the expected £30m windfall to 2,500 local projects around the country from parks to sports facilities and community gardens, according to the Daily Mail.
But the legislation does not state that stores must pass on the money raised and employers can deduct costs and training from that revenue before donating.
Join our new commenting forum
Join thought-provoking conversations, follow other Independent readers and see their replies