Network Rail to ban sale of plastic coffee cups and cutlery at stations by 2020
More than 20 million cups of coffee and 4 million bottles of water are sold at Network Rail's managed stations each year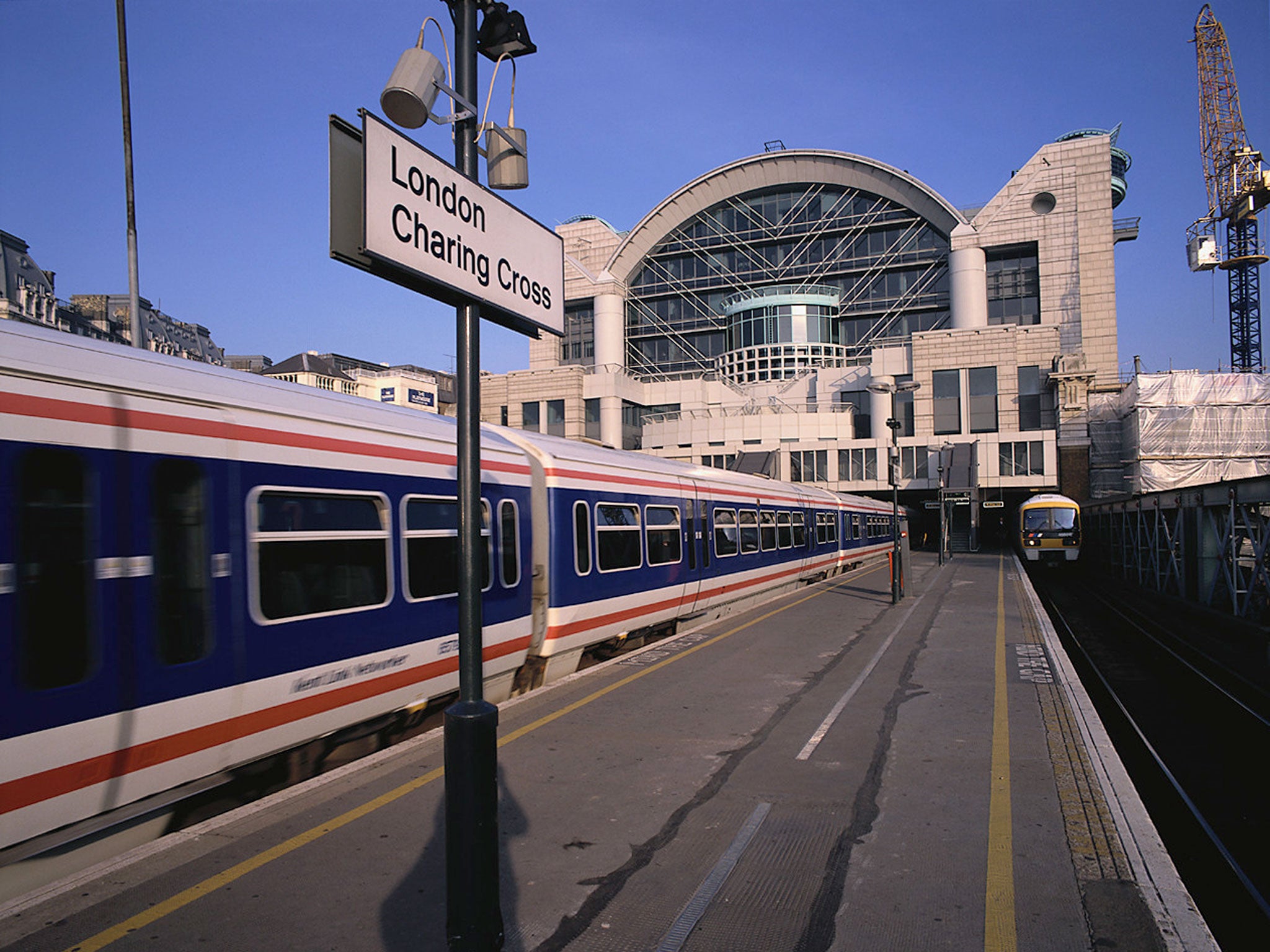 Network Rail plans to ban the sale of plastic cups and cutlery from shops at stations across the UK as part of a drive to tackle "significant environmental issues".
The ban is set to come into force by 2020 along with a roll-out of coffee cup and coffee bean waste recycling.
The government-owned company, which manages and maintains some of the UK's busiest stations, said it wanted to use its position as one the country's largest retail landlords to encourage the adoption of green initiatives.
More than 20 million cups of coffee and 4 million bottles of water are sold at Network Rail's managed stations each year from chains including Wetherspoons, Greggs and Caffè Nero.
Network Rail said it had written to the 150 retail brands based in its 20 managed stations, outlining the plans. It has also begun a trial of coffee cup recycling at London stations Victoria and Paddington.
In the trial, cups are collected from station retailers and placed into special bins in staff-only areas before being taken off-site to be reprocessed into new materials for benches, decking and reusable cups.
Network Rail recently began installing water fountains at its stations in a bid to cut the use of single-use plastic bottles. London's Charing Cross became the first station to have a fountain installed, followed by Euston, Liverpool Lime Street, Birmingham New Street and Manchester Piccadilly.
Retailers welcomed the new plans. "The environment is important to all of us so anything to reduce single-use plastic can only be positive," said Tor Harris, head of sustainability at Waitrose.
David Biggs, managing director of Network Rail's property department said his company had been inspired by high-street firms' recent efforts to cut plastic waste.
"In February, we began work to introduce free water fountains in our managed stations to reduce the impact of single-use plastics," Mr Biggs said.
"Now we're ready to go a step further – by the end of 2020 our goal is that the retailers at our managed stations will no longer provide plastic cutlery or cups.
"We want to be a leader in sustainability and we feel that each of these three goals show a real commitment to change, and recognition of our responsibility to protect the environment.
Join our commenting forum
Join thought-provoking conversations, follow other Independent readers and see their replies