UK shoppers put off big buys as Brexit hits confidence
Three respected surveys show pessimism increased amongst both businesses and consumers in June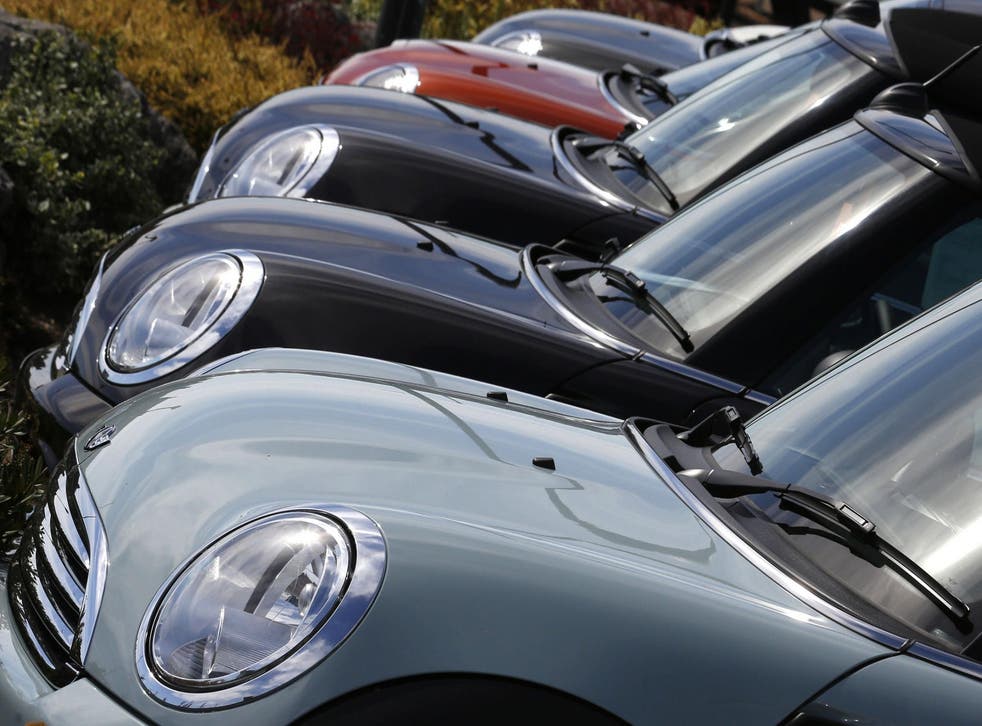 Shoppers nationwide are putting off buying big ticket items and bracing for an economic slowdown, according to surveys.
Numbers from Visa showed consumers cutting back on discretionary spending, such as hotels, restaurants and bars, as well as new cars and foreign travel.
Quarterly spending growth dropped to a 27-month low in June, the firm said.
"With the [referendum] result coming late in the month, this report doesn't give the full picture, but there's a clear trend over recent months showing a slowdown in overall growth," Visa's UK managing director Kevin Jenkins said.
"The transport and communication sector, which includes car purchases and flight bookings, suffered another big drop," Jenkins said.
Annabel Fiddes, economist at Markit, said consumer spending was "likely to remain muted at best as we enter the second half of the year."
Meanwhile London business activity has hit a seven-year low.
The Lloyds Bank Purchasing Managers Index for London dropped from 52.8 to 48.4, its lowest level since the deepest point of the recession in April 2009.
The nationwide survey revealed stark regional differences in outlook, with the North West, North East and South West registering growth in business activity ahead of the EU referendum vote. Overall the index was down to 52.5 from 53.3 in May.
6 ways Britain leaving the EU will affect you
Tim Hinton, managing director of SME banking at Lloyds said: "Growth in the second quarter was at the lowest point in more than three years, with London recording a decline in business activity for the first time since 2012. The increased uncertainty in the period leading up to the EU referendum naturally led businesses to be cautious."
Much of the survey was carried out before the referendum, leading Hinton to warn that it was "still too early to understand the full impact for businesses across the country.
According to a third survey, conducted by Nielsen a week after the shock Brexit vote, 64 per cent of people think the decision to leave the EU will negatively affect the economy in the short term, while 16 per cent believe it will have a positive impact.
Younger generations are notably more pessimistic, the Nielsen figures reveal. More than half of 18-34 year olds said they are planning to change their spending habits to save on household expenses, compared to 24 per cent of those aged over 55.
Older people were far more likely to have voted for Brexit, with the young opting to remain, according to YouGov polling.
Business news: In pictures

Show all 13
"Price-led retailers are those most likely to benefit from shoppers changing retailer or brands to save money, which includes the discounters, Aldi and Lidl," said Sophie Jones, Nielsen's senior UK shopper research manager.
More than half of shoppers said they planned to cut back on new clothes and takeaways, though retailers may not feel the pinch for some time. "There is typically a six month lag in any change to consumer spending following a change to sentiment," Jones said.
Register for free to continue reading
Registration is a free and easy way to support our truly independent journalism
By registering, you will also enjoy limited access to Premium articles, exclusive newsletters, commenting, and virtual events with our leading journalists
Already have an account? sign in
Register for free to continue reading
Registration is a free and easy way to support our truly independent journalism
By registering, you will also enjoy limited access to Premium articles, exclusive newsletters, commenting, and virtual events with our leading journalists
Already have an account? sign in
Join our new commenting forum
Join thought-provoking conversations, follow other Independent readers and see their replies