Pokemon Go craze sees Nintendo share price increase 86% in a week adding £15bn to company value
Nintendo's latest 10 per cent surge on Friday made the company more valuable than Uniqlo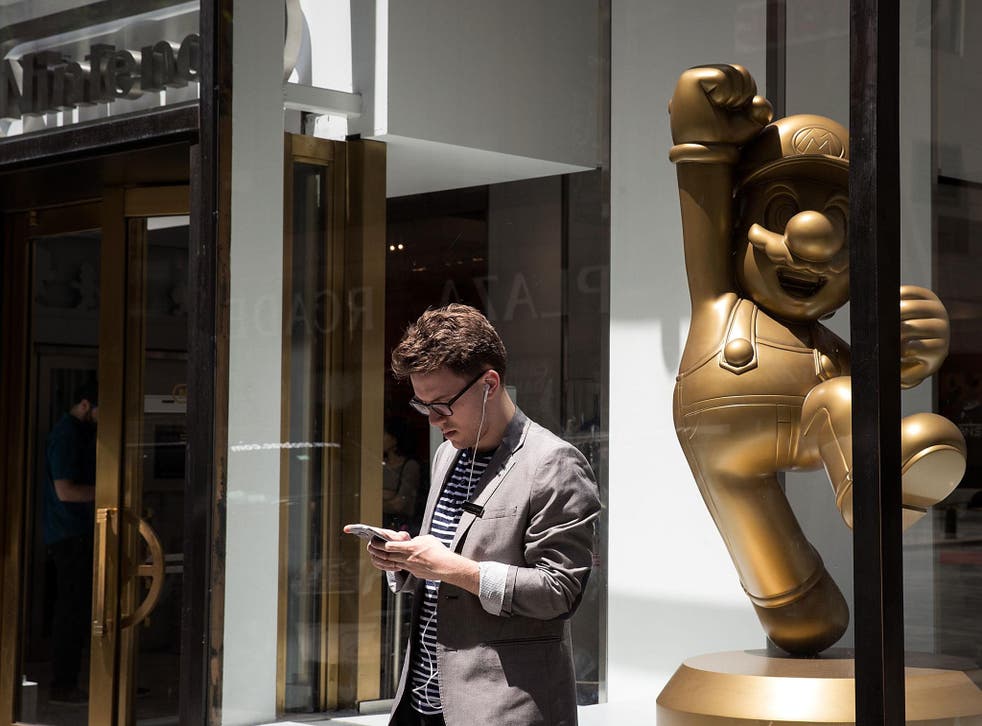 Investors are still catching some of the global success of Pokémon Go global success, which has Nintendo shares hit a six-year high.
The Japanese game company's shares have climbed 86 per cent since last Thursday on the back of Pokémon Go's popularity.
That's almost $15 billion (£11.1 billion) added to the company market value in a week.
Nintendo's latest 10 per cent surge on Friday made the company more valuable than trading house Mitsubishi, financial company, Nomura or clothing retailer Uniqlo, according to the FT.
David Gibson, a Macquarie Capital Securities analyst, said the game is on the track to generate $4 billion year in sales.
"When you look at the way it's becoming a social phenomenon in the US, the rally is understandable even though it's not clear yet how much it will boost profits," said Toshiyuki Kanayama, a markets analyst at Monex Securities.
Pokémon Go turns man's house into a gym, causes huge problems
Pokémon Go is a smartphone app which uses an augmented reality treasure hunt to let players catch Pokémon from their phones.
But exactly how much of the revenue from the profitable game will flow directly to Nintendo remains unclear
The profits are set to be split up between several companies.
These include Apple and Google, which take a share of sales through their stores. Niantic the developer and distributor of the game also gets a cut. Nintendo profits because it owns about a third of the Pokémon company and is part owner of Niantic.
The game has by many measures become one of the most popular apps ever. It has more active daily users than Twitter and Tinder.
Meanwhile, more people are searching for the new augmented reality game than searching for pornography, presumed to be the internet's favourite past time.
But its success has not prevented Pokémon Go, from also raising controversy.
Police have issued a warning to fans of Pokémon Go to be careful as they try to "catch em all" and not " Pokémon and drive".
In the meantime, the US Holocaust Museum in Washington has asked players to stop catching the digital creatures in the museum.
Pokémon Go launched in Italy, Spain and Portugal on Friday.
Fish out of water: Magikarp found in unusual places on Pokémon Go

Show all 7
It is available in the UK and Germany since this week after being launched in the US, Australia and New Zealand on July 6.
The game can be downloaded on iOS and Android, through either iTunes or Google Play.
Join our new commenting forum
Join thought-provoking conversations, follow other Independent readers and see their replies