The success of Nintendo's Pokémon Go in 5 charts
Pokémon game adds $7.5bn to Nintendo market value in two days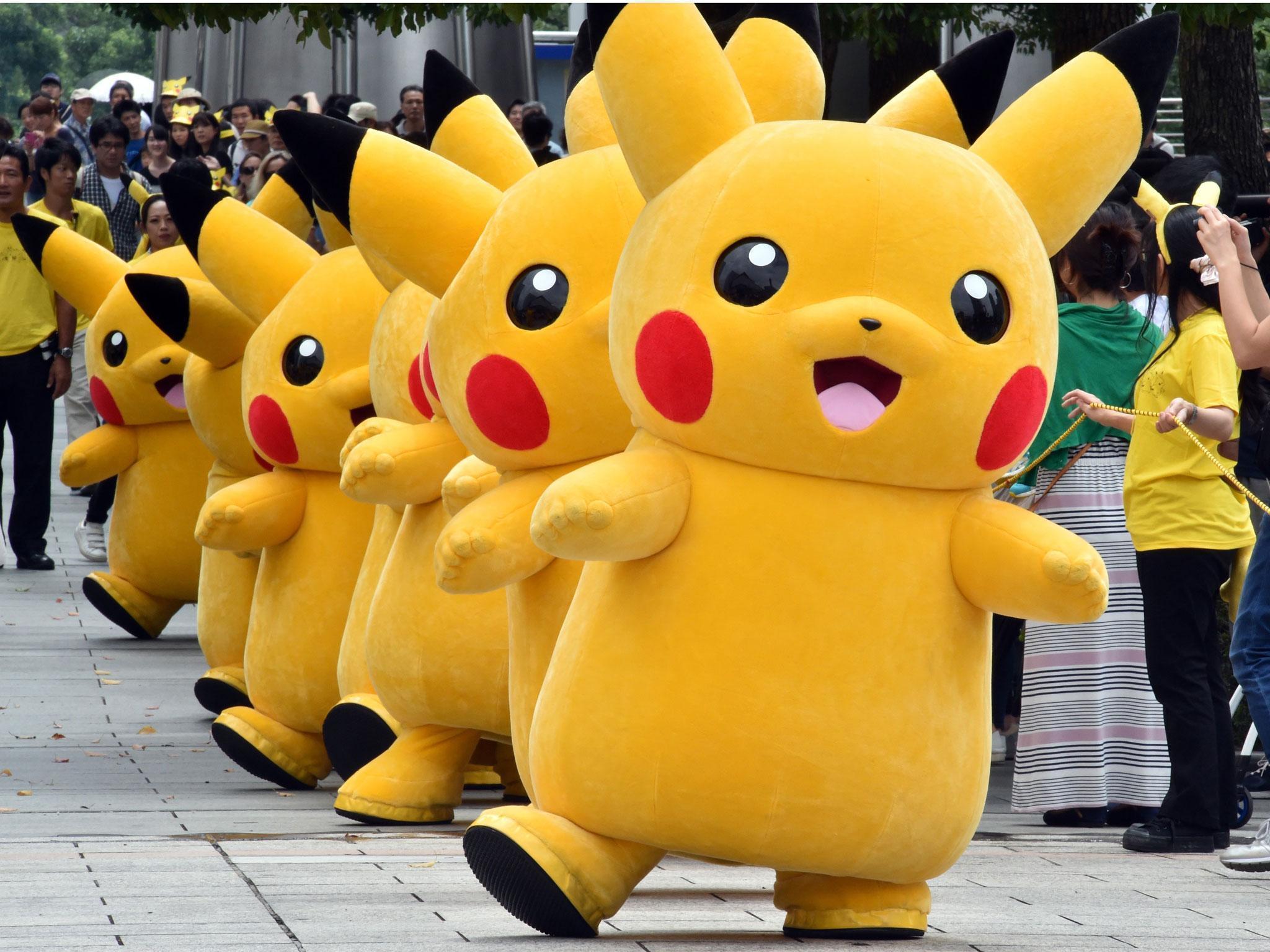 Nintendo, the Japanese gaming company, has put Pokémon back on the map and the fictional creatures are taking over the world by storm again.
The company's Pokémon Go app, which uses augmented reality to let people catch Pokemon from their phones in real life locations, is already one of the most popular games ever released.
In the US, the app was installed on more than 5 per cent of Android devices two days after its release last week, the equivalent of millions of users.
Players worldwide seems to be talking about the game while it generates headlines from policemen asking players to stop trying to catch Sandshrew in the police station to a girl discovering a dead body floating in a river while attempting to catch a Pokémon character.
On Monday, shares in Nintendo jumped on the hope that the new game will give a boost to the company's gaming business. Nintendo has added $7.5 billion (£5.78 billion) to its market value in the past two sessions.
Pokémon Go turns man's house into a gym, causes huge problems
Here are five charts that show Pokémon Go's worldwide success:
1. Pokémon Go is already bigger than Tinder
It seems most users prefer the virtual reality of Nintendo's world to actual dating.
Just one day after it was launched in the US, the game was downloaded on more than 5 per cent of the total number of Android phones in operation.
In comparison, Tinder is only active on 2 per cent of devices, according to data from Similar Web, which looked at the number of active users on the app.
2. Pokémon Go is about overtake Twitter.
Pokémon Go is set to shortly overtake social network Twitter.
Over 60 per cent of those who have downloaded the app in the US are using it daily, meaning around 3 per cent of the entire US Android population are users of the app, according to Similar Web data.
Quite impressive, bearing in mind Pokémon Go has not launched globally and is currently only officially available in the US, New Zealand and Australia.

3. Players spend more time on Pokémon Go than on WhatApp, Instagram or Snapchat
The app was being used for an average of 43 minute 23 second days, which is higher than Whatsapp, Instagram, Snapchat, and Messenger.
4. Nintendo value surges by nearly £6 billion on new Pokémon app
Nintendo shares jumped 24.52 per cent on Monday to 20,260 yen (£153,50), the company's best day since 1983. This followed Friday's gains of about 8.9 per cent.
The rally in Nintendo's shares since the debut of the Pokémon Go on July 6 has added more than $7 billion ( £5.40 bn) to the company's market value.
5. Pokémon searching soaring since Pokémon Go​
More people are searching for Pokémon Go than any time in the past twelve years.
The game has even beaten one of the most popular search term – porn – on Sunday and again on Monday, according to Google trends.
Join our commenting forum
Join thought-provoking conversations, follow other Independent readers and see their replies