Pokémon Go craze pushes Nintendo market value past £20bn
Nintendo shares surged by another 12.8% in Tokyo on Tuesday
Zlata Rodionova
Tuesday 12 July 2016 11:10 Comments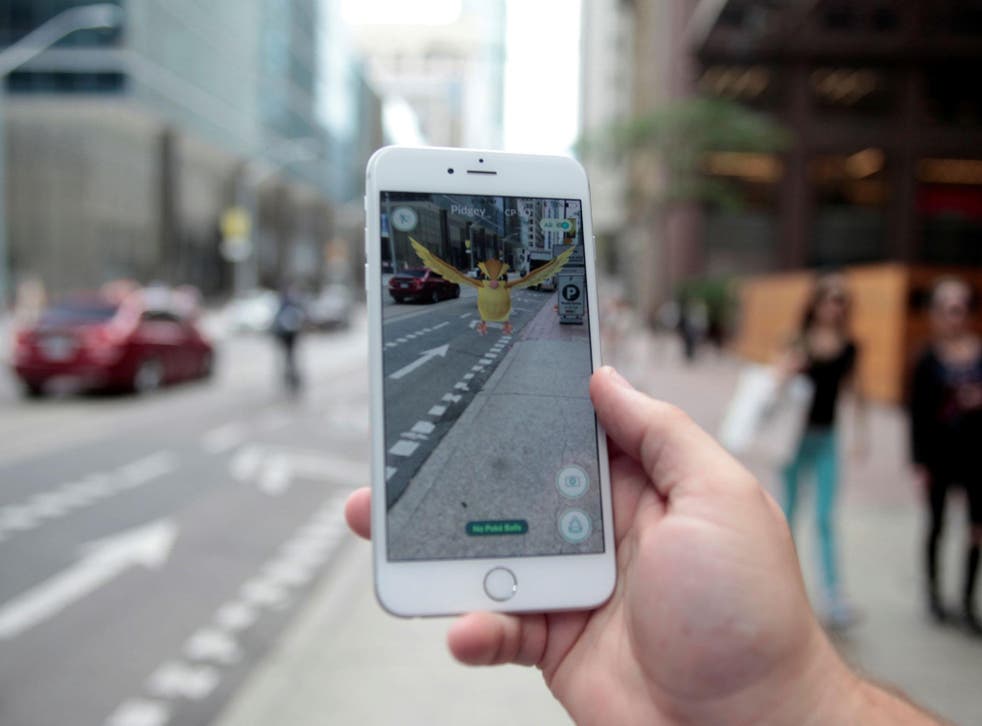 Nintendo's market value rose again on Tuesday as investors snapped up shares in the wake of the sudden success of Pokémon Go.
Nintendo shares surged 12.8 per cent to 22,860 yen in Tokyo, on the news that the Pokémon Go app was expected to be released in Japan within the week.
The surge pushing the company's market capitalisation above £20bn.
Pokémon Go uses augmented reality to let players catch Pokémon from their phones in real life locations.
The latest rise takes the company's total gains to nearly 50 per cent in the past three days, giving it a market capitalisation of about ¥3.2 trillion (£23.5bn, $31bn).
The game has been available in the US, Australia and New Zealand since 6 July. It has already overtaken the dating app Tinder for its number of users and is on its way to overtaking Twitter, too. It is not officially available in the UK yet, but players have been able to download the game by changing their phone settings.
The app was downloaded on more than 5 per cent of the total number of Android phones in operation. In comparison, Tinder is only active on 2 per cent of devices, according to data from Similar Web, which looked at the number of active users on the app.
Nintendo, whose other famous characters include Zelda and Super Mario, is not directly involved in developing Pokémon Go but it owns about a third of the Pokémon company which in turn holds the Pokémon franchise and develops the games.
This video of Pokémon Go players in Central Park is a glimpse of our dystopian future
The Pokémon Go craze have taken the world by storm while generating headlines from policemen asking players to stop trying to catch Sandshrew in the station to a girl discovering a dead body floating in a river while attempting to catch a Pokémon character.
The game has also already raised privacy concerns after the app gave itself permission to read players' Gmail messages.
The Kansas-based Westboro Baptist Church, notorious for its protests against the LGBTQ community, condemned the game on its Twitter page.
The best of Pokémon Go on social media

Show all 10
David Gibson, an analyst at Macquarie Capital Securities, estimates that if Pokémon Go is the top-grossing app in the US, Nintendo's annual net profit would rise by 9 to 15 per cent.
"If nothing else, Pokémon Go has shown that there are 'dormant' Nintendo fans eager to trial its content for smartphones," Deutsche Bank analysts said.
Register for free to continue reading
Registration is a free and easy way to support our truly independent journalism
By registering, you will also enjoy limited access to Premium articles, exclusive newsletters, commenting, and virtual events with our leading journalists
Already have an account? sign in
Join our new commenting forum
Join thought-provoking conversations, follow other Independent readers and see their replies