Nintendo shares soar over 50% since Pokemon Go release
Nintendo market value has now reached £25.7 billion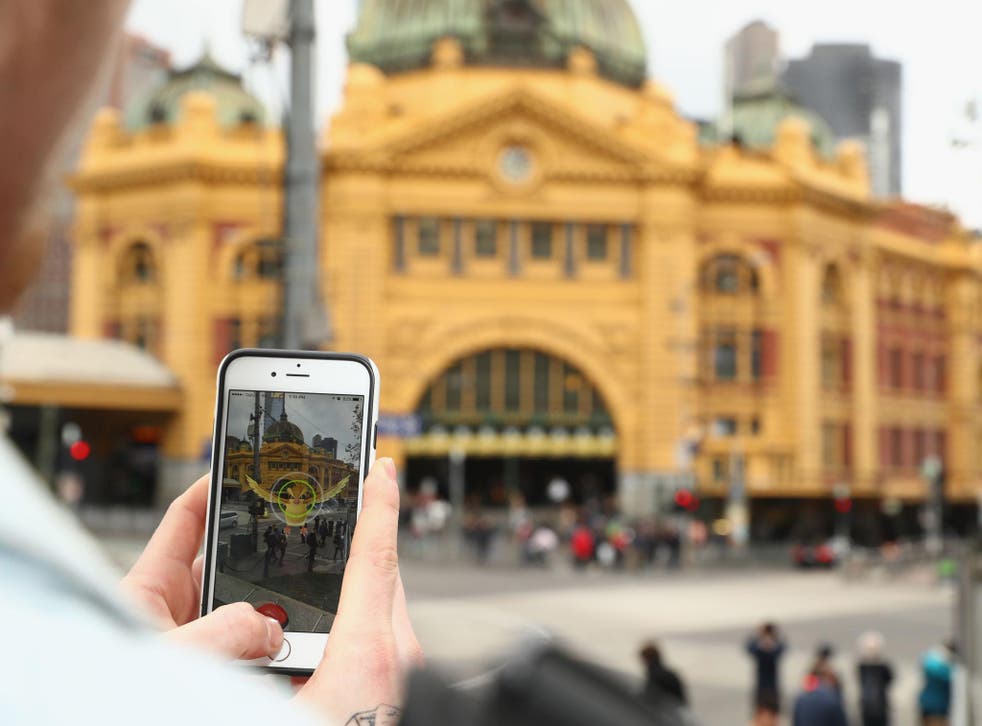 Pokémon Go's phenomenal success powered Nintendo shares by another 16 per cent on Thursday as the game continued to take the world by storm.
The game has increased Nintendo's net value by more than 50 per cent in total since.
Pokémon Go uses augmented reality to let players catch Pikachu and other Pokémon creatures from their phones in real life locations. It became a hit after its release just over a week ago in three countries.
Shares of Nintendo, whose other famous characters include Zelda and Super Mario, soared by 16 per cent in Tokyo on Thursday- putting Nintendo's market value at 3.6tn yen (£25.7 billion)
On Tuesday, the Pokémon Go craze already pushed Nintendo's market value to £23.5 billion.
The game has become the most successful mobile-based app in US history with some 21 million daily active users in 24 hours, exceeding the successes of Draw Something and Candy Crush, with some 16 and 20 million users respectively, according to data analysis by SurveyMonkey.
Early estimates from Sensor Tower, the app store optimisation firm, put the game's revenue at $1.6 million per day.
"Well over $1 million of net revenue daily," according to App Annie, an app analytics firm, with a potential run rate of $1 billion per year.
But how much of the revenue from the profitable game will flow directly to Nintendo remains unclear.
Pokémon Go turns man's house into a gym, causes huge problems
The profits are sets to be split up between several companies.
These include Apple and Google, which take a share of sales through their stores, Niantic, the developer and distributor of the game and Nintendo which owns about a third of the Pokémon company and is a part-owner of Niantic.
Some business are also tapping into the game's following to help sales.
Food and drink sales spiked by about 30 per cent compared with a typical weekend, according to New York City pizzeria manager Sean Benedetti.
Pokémon Go has been available in the US, Australia and New Zealand since July 6. It became available in Germany on Wednesday, ahead of a full release in Europe.
Players in the UK have been able to download the game by changing their phone settings, although it is not officially available in the country.
The best of Pokémon Go on social media

Show all 10
Some players are taking the game so seriously that a man reportedly continued his "mission" to catch every Pokémon after being stabbed in the street. Another fan has admitted playing the game on his iPhone while his wife was giving birth to the couple's third daughter.
The game has also created controversy after Pokémon Go players were asked to stop catching digital creatures in Holocaust Museum in the US.
The app also got full permissions to people's Google accounts, giving them free rein over the information in them. Developers Niantic since said the invasion of privacy had happened by accident and the problem would be fixed automatically.
Join our new commenting forum
Join thought-provoking conversations, follow other Independent readers and see their replies