Porsche fined £460m over diesel emissions cheating
Luxury carmaker found guilty of 'negligent breaches of supervisory duties'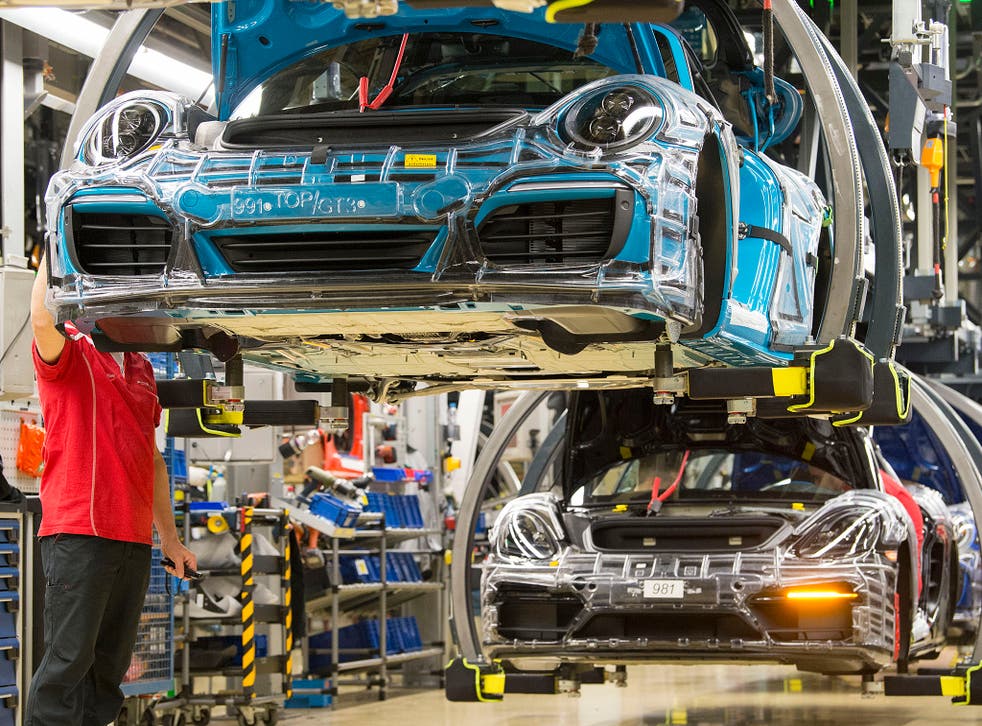 Porsche has been fined €535m (£458m) for cheating diesel emissions tests.
Public prosecutors in Stuttgart levied the fine after finding "negligent breaches of supervisory duties" at the company, which is owned by Volkswagen. Porsche has not filed an appeal against the fine notice.
The luxury carmaker said in a statement: "Concluding the proceedings is another important step towards ending the diesel topic."
Last year Porsche announced that it would stop making diesel-engined cars to focus on petrol models.
Diesel engines have been at the centre of a global scandal engulfing several of the car industry's biggest names.
VW, Audi and Nissan are among companies that have admitted manipulating tests to make vehicles appear less polluting than they were.
Exhaust fumes from diesel engines contain nitrogen oxide and other harmful particulates known to trigger and exacerbate a range of health conditions.
BMW announced on Monday that its profits would be 74 per cent lower as it set aside €1.6bn for fines and legal costs relating to emissions test cheating.
Last week, VW said the diesel diesel scandal had now cost it €30bn. The German carmaker's chief financial officer revealed the figure alongside a 10 per cent fall in quarterly profits.
The group set aside a further €1bn to cover legal costs associated with the scandal, which was first revealed in 2015.
After-tax profit fell to €3bn from €3.3bn in the same quarter a year ago. Group revenues revenue rose 3.1 per cent to €60bn as sales volumes fell but profit margins rose.
Register for free to continue reading
Registration is a free and easy way to support our truly independent journalism
By registering, you will also enjoy limited access to Premium articles, exclusive newsletters, commenting, and virtual events with our leading journalists
Already have an account? sign in
Register for free to continue reading
Registration is a free and easy way to support our truly independent journalism
By registering, you will also enjoy limited access to Premium articles, exclusive newsletters, commenting, and virtual events with our leading journalists
Already have an account? sign in
Join our new commenting forum
Join thought-provoking conversations, follow other Independent readers and see their replies