Mysterious pound sterling 'flash crash' of 7 October not due to trader manipulation or error, finds report
The Bank for International Settlement said that 'a number of factors' contributed to the 7 October crash but found no evidence of deliberate manipulation or 'fat finger' mistakes by traders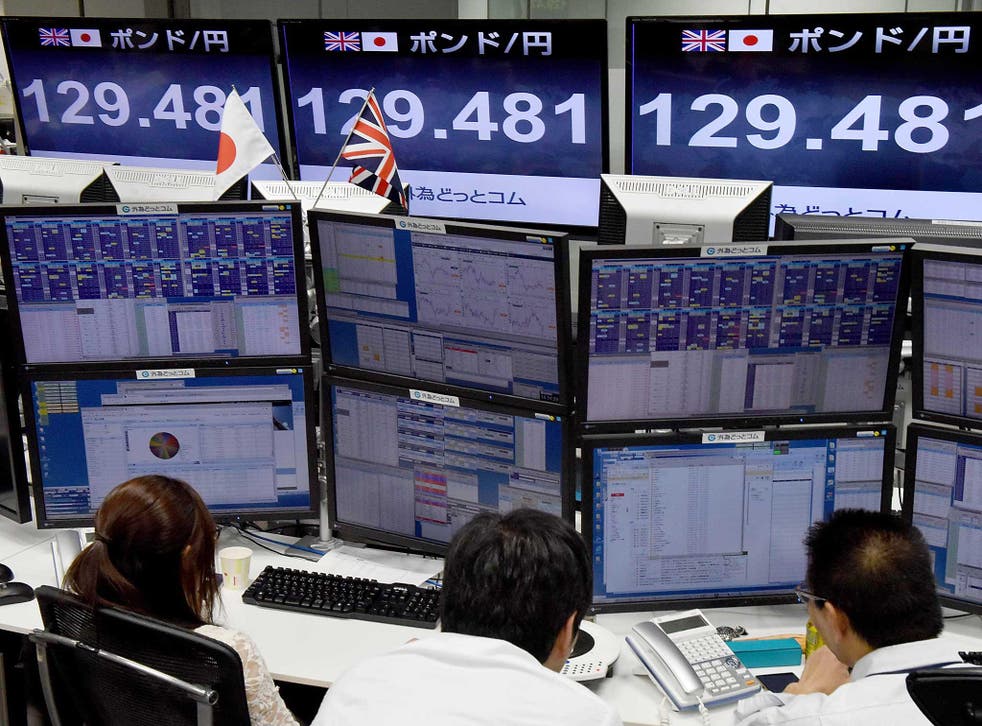 Sterling's "flash crash" of 7 October – when the pound plunged by 9 per cent against the dollar in seconds in overnight trading – had no "single clear driver", according to a report by the Bank for International Settlements (BIS).
Speculation over the causes of the huge swing in the traded value of sterling had been intense, with suspected culprits ranging from market manipulation, to "fat finger" errors by human traders, to malfunctioning automated trading platforms.
But the BIS, an umbrella research organisation for central banks, said that "a number of factors" had contributed to the crash.
These included:
Significant sell orders for sterling from traders
Automatic stop-loss orders
A Financial Times report considered to contain negative news for sterling
Inexperienced sterling traders working at that time of night in Asia with "lower risk appetite"
"These factors appear to have contributed to the mechanical cessation of trading on the futures exchange and the exhaustion of the limited liquidity on the primary spot FX trading platform, which encouraged further withdrawal of liquidity by providers reliant on data from those venues," said the BIS.
The reports said that fat finger errors by traders could not be ruled out as a factor, but said there was no "hard evidence" for this.
On 6 October sterling was trading at $1.26. Then, just after midnight, it slumped as low as $1.15 before bouncing back to $1.24.
The 9 per cent crash
Sterling today is trading at $1.21, having slipped to a new 31-year low of $1.20 earlier in the week.
It is trading down almost 18 per cent from last June's Brexit referendum and the flash crash is seen as having increased negative sentiment towards the currency, which slumped a record 10 per cent on the night of 23 June.
The BIS concludes that the October crash was not a unique or unprecedented event but "a new data point in what appears to be a series of flash crash events occurring in a broader range of fast electronic markets than was previously the case in the post-crisis era".
It also warns that such events "have the potential to undermine confidence in financial markets and hence impact the real economy."
What does the falling pound mean for you?
On 15 January 2015 the Swiss franc shot up by 40 per cent against the euro in 20 minutes after the Swiss central bank unexpectedly removed its cap policy.
There was extreme volatility in US Treasury bonds on 15 October 2014.
And there was a flash crash in the US stock market on 6 May 2010, although market manipulation is considered an influence in this instance.
A London-based bedroom trader, Navinder Singh Sarao, last year pleaded guilty in a Chicago court to market manipulation in relation to that episode, after being extradited from Britain.
The Department of Justice alleges Sarao made $40m (£33m) from the crash, which he helped bring about.
Join our new commenting forum
Join thought-provoking conversations, follow other Independent readers and see their replies