Pound sterling could collapse by another 16% as 'incredibly complicated' Brexit becomes clear, says Deutsche Bank
The currency has dropped  about 18 per cent against the dollar and 12 per cent against the Brexit vote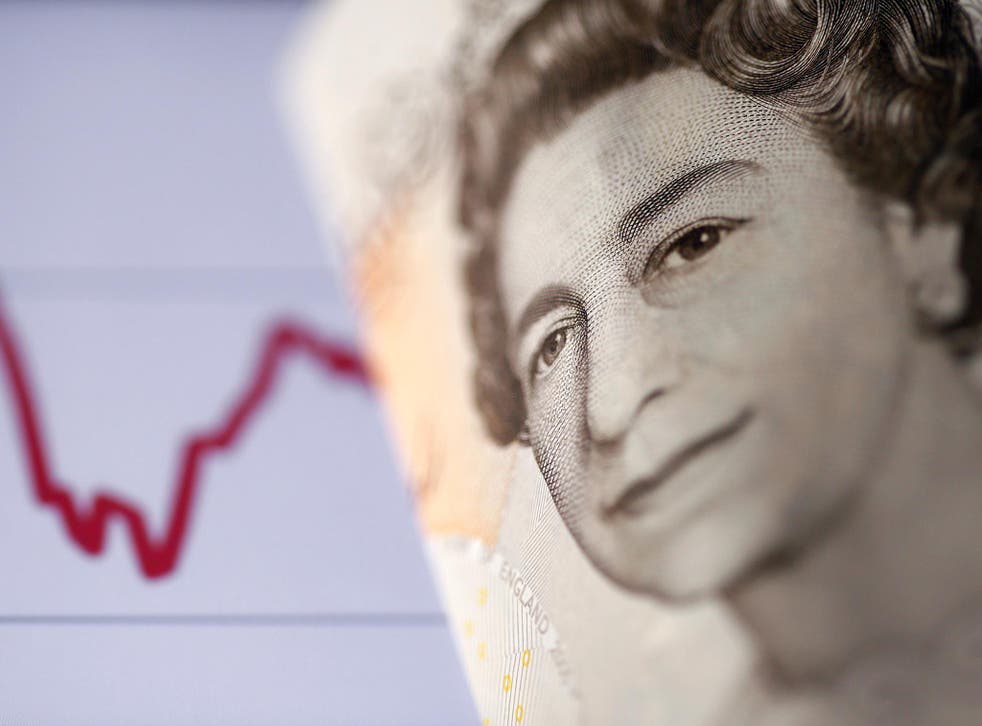 Sterling has endured a veritable tumble since the UK voted to quit the EU in June. But and it is nowhere near done yet, according to Deutsche Bank.
In an interview with Bloomberg, George Saravelos, the German lender's global co-head of foreign exchange, said the pound could fall as low as low as $1.05 against the dollar, or another 16 per cent as the "incredibly complicated" nature of Brexit becomes ever more clear.
"The UK is one market where we have stronger views in terms of where currencies are going," Mr Sarvelos said.
Speaking about the upcoming Brexit negotiations, he added: "Even though intentions are quite positive on both sides, we're very concerned about the lack of time to complete a deal in two years, and we worry that negotiations will get stuck around this issue of the payment which the UK has to make to leave the EU, and things will stall quite quickly," he added.
Mr Sarvelos said Deutsche is expecting sterling to drop "below $1.10, down to $1.08 or $1.05".
The pound edged lower on Tuesday after the Office of National Statistics reported inflation rose to its highest level in nearly three years in January.
It was still trading below $1.25 at the time of the UK stock market close.
The currency has dropped about 18 per cent against the dollar and 12 per cent against the euro since the vote.
Although Mr Saravelos' forecast might sound bold, he's not alone in thinking that the sterling slump is not over just yet.
Brexit Concerns

Show all 26
The pound is likely to drop around 5 per cent to $1.15 against the dollar after Ms May triggers Article 50, according to a Reuters poll of more than 60 foreign exchange strategists.
Some forecasters say the pound may reach, or even fall below, parity with the dollar.
Register for free to continue reading
Registration is a free and easy way to support our truly independent journalism
By registering, you will also enjoy limited access to Premium articles, exclusive newsletters, commenting, and virtual events with our leading journalists
Already have an account? sign in
Register for free to continue reading
Registration is a free and easy way to support our truly independent journalism
By registering, you will also enjoy limited access to Premium articles, exclusive newsletters, commenting, and virtual events with our leading journalists
Already have an account? sign in
Join our new commenting forum
Join thought-provoking conversations, follow other Independent readers and see their replies