Pound sterling rises as Bank of England Governor Mark Carney signals hawkish stance on rates
Sterling climbs 0.23 per cent to $1.3973 and rises by a similar degree against the euro to €1.1334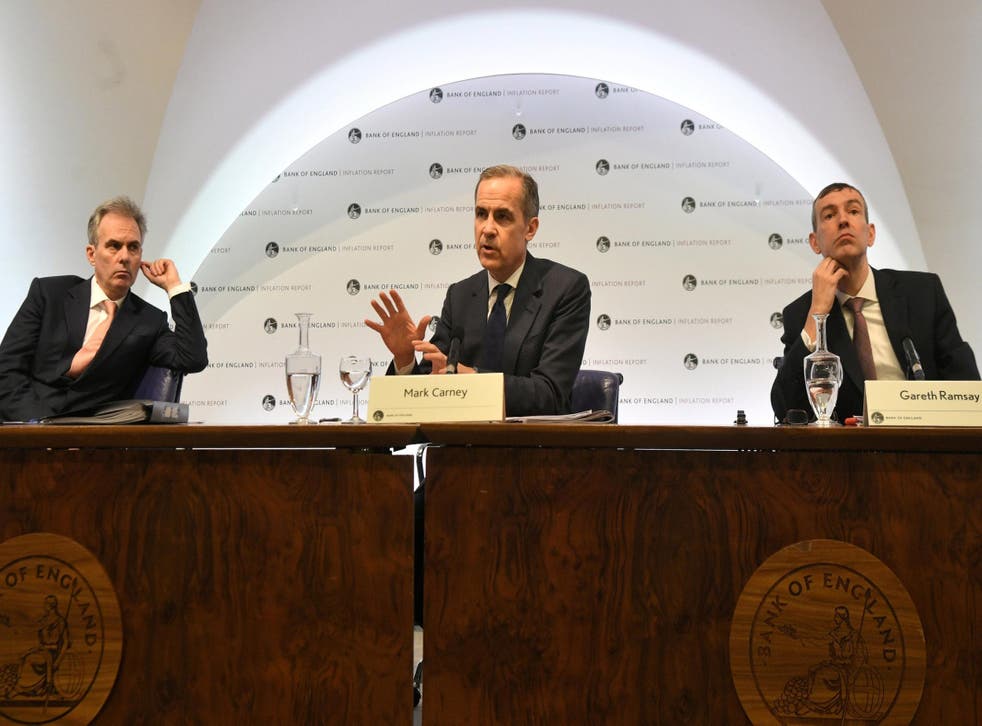 The pound picked up on Wednesday as Mark Carney and other senior Bank of England rate setters took a hawkish line on interest rates to contain inflation.
Giving evidence to the Treasury Select Committee, the Bank's Governor said that financial markets are "now trading on data", suggesting that he endorses the aggregate view of traders that the Bank could raise rates again as early as May.
"The financial markets have started to move with the underlying data so the expectations are moving with releases such as those today or those a few weeks ago and so they're better able to anticipate what we could do," he told MPs.
As he spoke, sterling climbed 0.23 per cent to $1.3973. It rose by a similar degree against the euro to €1.1334.
The pound had retreated slightly earlier in the day after official data showed the first increase in the unemployment rate in two years in late 2017.
Financial futures imply traders are pricing in a 50 per cent chance of the Bank raising rates again as early as May.
The Bank raised rates from 0.25 per cent to 0.5 per cent in November - the first hike since the financial crisis a decade ago.
The Bank's chief economist, Andy Haldane, sounded even more hawkish on rates than the Governor.
"I think there is the potential for greater than expected momentum in both global and UK growth and inflation," he wrote in his annual report to Parliament,
"In my view, this would put the balance of risks to the path of interest rates necessary to return inflation sustainably to target to the upside."
Mr Haldane also told the TSC that the Bank was concerned about acting too late to curb inflation.
Mark Carney signals 'earlier' interest rate hikes for UK
"Recoveries don't die of old age, they die because central banks step on them, because they react too late. We're absolutely clear we don't want to be back there again, because it's bad news for jobs and that means going in this gradual and limited way to head things off," he said.
On Brexit, Mr Carney noted that average real wages today are around 3.5 per cent lower than where the Bank expected them to be in May 2016, prior to the Brexit referendum, owing to the weakness of nominal wage growth and the spike in inflation stemming from the slump in the pound on the night of the referendum.
Carney said the real pay gap relative to pre-referendum forecasts of the Bank is projected to reach 5 per cent by the end of 2018.
Also giving evidence on the Bank's February Inflation report were the deputy Governor Ben Broadbent and the external Monetary Policy Committee member Silvana Tenreyro.
Join our new commenting forum
Join thought-provoking conversations, follow other Independent readers and see their replies