Pound sterling's Brexit fall might not be over, warns top fund manager
Pound is trading around 6 per cent lower against the dollar compared to where it was before Brexit vote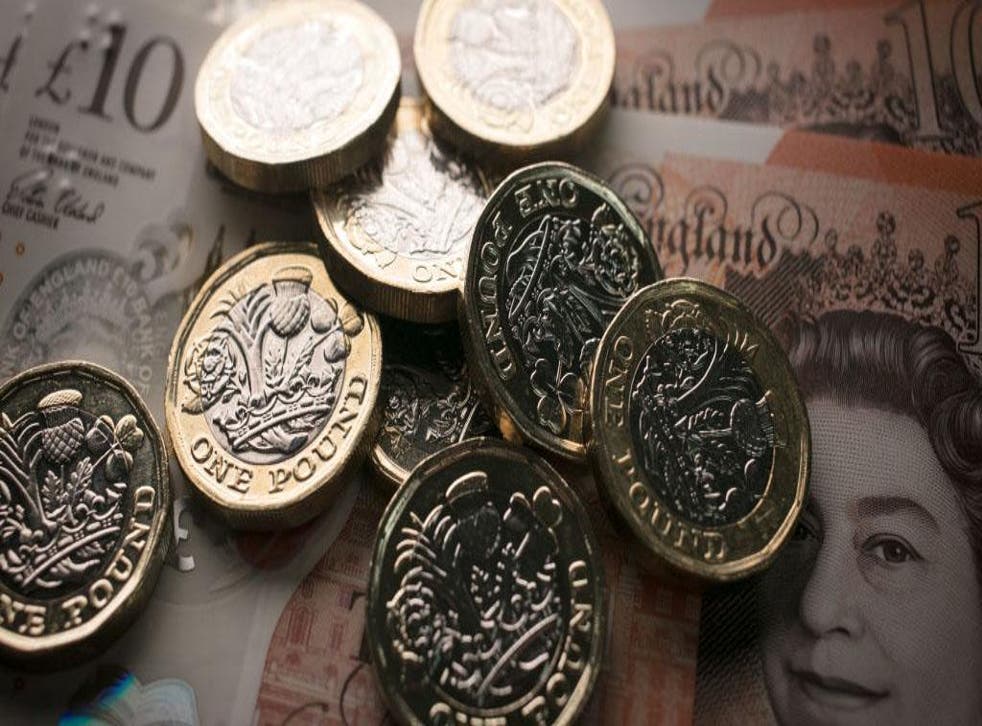 After a perilous fall in its value in the immediate aftermath of June 2016's Brexit vote, the pound has staged a cautious recovery. But Europe's largest asset manager says that the pain might not be over just yet.
In a research note published on Monday, Didier Borowski, head of macroeconomic research at Amundi, which has about £1.2 trillion worth of assets under management, said that it is important to remember that Brexit negotiations "are only just starting" and that one should "bear in mind that trade negotiations are quite hard to settle".
He said that even though he thinks the chances of a hard Brexit have fallen, "there is no scenario that can currently be ruled out", which in turn means the pound's path "is still very uncertain".
Mr Borowski said his base case scenario is for the EU and UK to foster an "intermediate relationship, with free trade in goods but only very partial passporting in financial services", which means that there is "clearly scope for the pound to depreciate".
He said that under this scenario, he would expect the pound to trade down to about $1.30 and around 95 pence to the euro, from current levels of around $1.40 and just over 88 pence.
Sterling is still trading almost 6 per cent lower against the dollar than where it was ahead of the Brexit vote.
"A weaker pound will mean lower investment and this will hit both residential and business investment. Such a slowdown will put a brake on the economy," he added in the note.
The UK economy has already been slowing over the last year as the impact of inflation, stemming from that steep fall in the value of sterling, has eroded households' incomes.
Last month, a first official estimate showed the economy had expanded by 0.5 per cent during the last quarter of 2017, taking growth for the year to 1.8 per cent.
The Office for Budget Responsibility has forecast growth this year to slow to 1.4 per cent, and 1.3 per cent in 2019.
Join our new commenting forum
Join thought-provoking conversations, follow other Independent readers and see their replies