Pound sterling 'likely to plunge to record low once Article 50 is triggered'
Sterling has already dropped by nearly 20 per cent against the dollar since the UK voted to leave the EU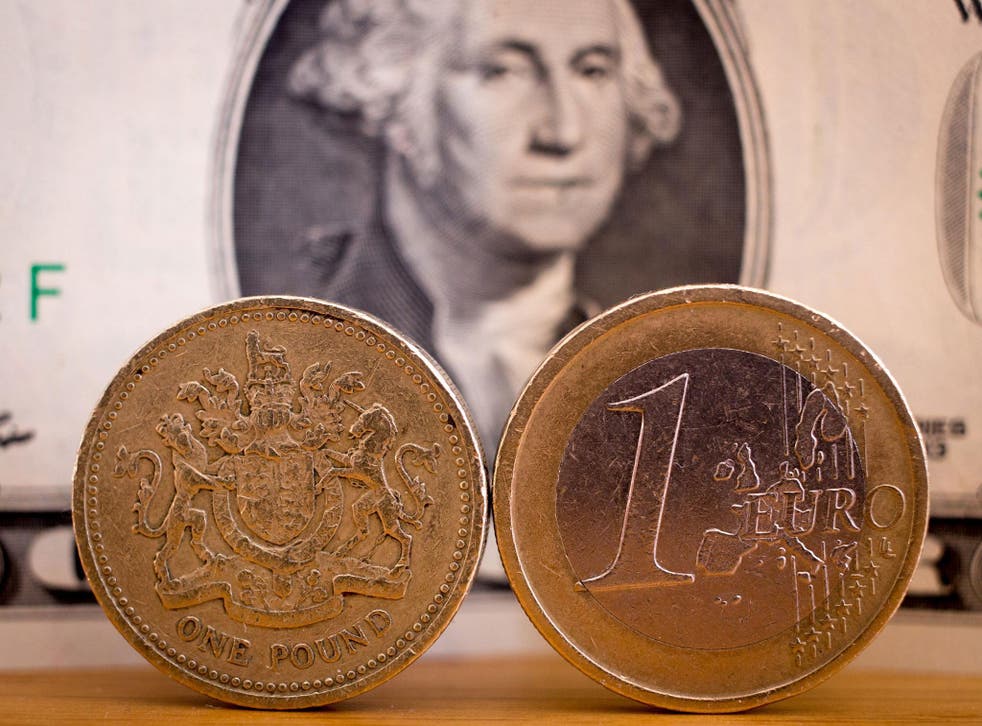 Economists have warned sterling is likely to plunge to a new record low once Prime Minister Theresa May starts the official proceeding to leave the EU.
Theresa May's speech at the Conservative Party conference and her declaration that Article 50 would be triggered by the end of March has sent the pound to a fresh 31-year low against the dollar, breaching the previous post-referendum vote level set in July.
Sterling has already dropped by nearly 20 per cent against the dollar since the UK voted to leave the EU, becoming the world's worst-performing currency in October and many economists suspect the pound may have even further to fall in the months ahead.
The pound is likely to drop around 5 per cent to $1.15 against the dollar after Theresa May triggers Article 50 in March, starting the two-year countdown to leaving the EU, according to a Reuters poll of more than 60 foreign exchange strategists taken in the past few days.
This would be a new 31-year low, including the flash crash that sent the pound plunging more than 6 per cent to $1.18 on 7 October.
What does the falling pound mean for you?
Some forecasters said the pound may reach or fall below parity with the dollar. This is the first time anyone has made that forecast in more than 20 years of Reuters polls on the currency.
Fears among currency traders and investors that the UK is heading for a hard Brexit – in which access to Europe's single market would be sacrificed in favour of tighter controls over immigration – are likely to hinder trade and further hurt sterling.
However, economic data since the EU referendum have generally been better than expected, so the outlook is far from clear.
Still, forecasts were generally lowered in the latest monthly poll from an October survey after the pound suffered weeks of volatility.
Analysts at Bank of America Merrill Lynch on Tuesday have also predicted that the pound could plunge to just $1.15 by the first quarter of 2017 and weaken to just 94p against the euro.
Brexit Concerns

Show all 26
The pound got an immediate lift on Monday after Mark Carney has said he will remain as Governor of the Bank of England for three more years.
The pound was still trading up 0.28 per cent at $1.227 on Tuesday but quickly dropped back from its earlier gains trading at 1.223 by market closing time.
Lukman Otunuga of FXTM said: "It is becoming clear that sterling has been enveloped by political uncertainty with hard Brexit jitters ensuring prices remain depressed. Although UK data continues to point to some economic stability, sterling may be destined for further declines as uncertainty entices bears to install repeated rounds of selling."
Join our new commenting forum
Join thought-provoking conversations, follow other Independent readers and see their replies