Pound value crash: Why did sterling plunge by 6% in 2 minutes?
'Fat finger' error, computer glitch or politics – what are the different theories behind the pound's mysterious flash crash?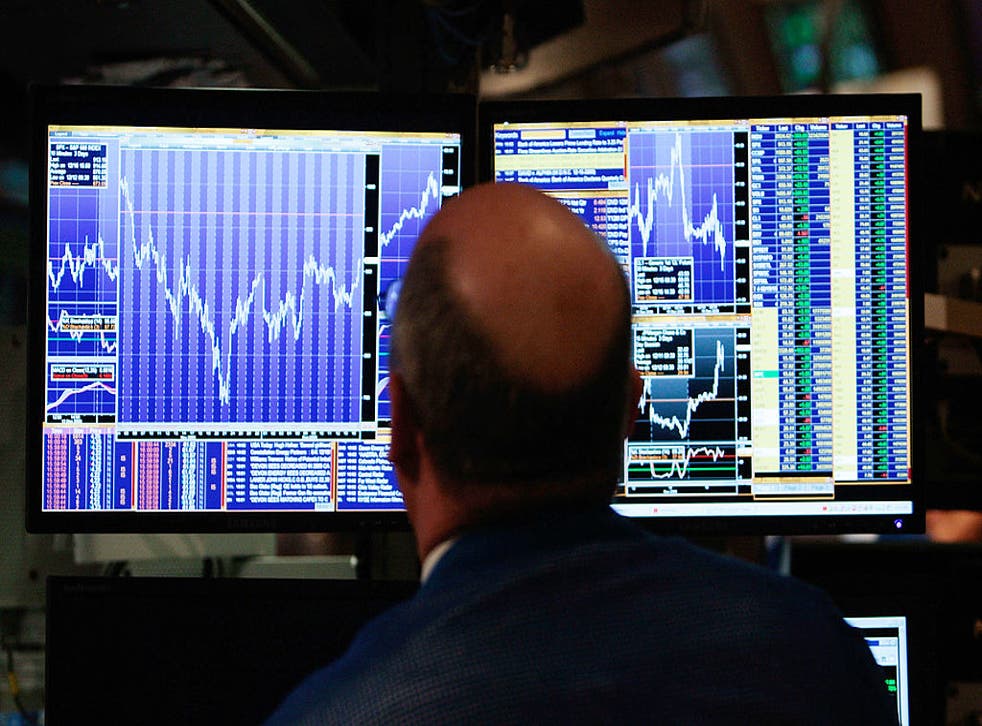 The pound suffered a jarring flash crash on Friday, nosediving more than 6 per cent against the dollar in a matter of minutes.
Friday's fall was the most aggressive since results of the Brexit vote emerged on June 24.
Sterling recovered most of its losses and traded at $1.2282 against the dollar by 11.02am.
But the sudden plunge left investors scratching their heads and trying to figure out what drove the flash crash.
"It was just another quiet day in Asia, and then, Bang! All the lights went red," Matt Simpson, senior market analyst at ThinkMarkets, told CNN.
So what are the different theories behind the pound's mysterious flash crash?
'Fat finger' error
As simple as it sounds the dramatic plunge could have been triggered by a human error.
This is also known as a "fat finger trade" or when a trader enters a wrong number.
"Because there was no news so far to justify the pound's wild swing, it could be the result of a fat finger," said Elias Haddad, senior currency strategist at Commonwealth Bank of Australia.
But not everyone agrees with the "fat finger" theory.
Computer trading
Some analysts said the situation could have been exacerbated by trading algorithms – a software which is designed to trade automatically and can react much faster than human traders.
Advantages include removing emotion from trading decisions and, supposedly, making markets run more smoothly.
However, automation can lead to unexpected trades, causing market chaos.
In this case, analysts speculate that a computer may have been set to scan the news for negative report over UK's vote to leave the EU, with the order to sell if it found any.
Angus Nicholson, market analyst with IG in Melbourne, told the BBC: "Possibly a keyword or news flow-focused algorithm started the selling in the pound based on that article, and other algorithms may have seen the volume and momentum coming into the pound at what is normally a relatively low volume time."
Politics
Sterling's temporary collapse happened shortly after the publication of report by the Financial Times in which French president François Hollande said Britain must suffer the consequences of leaving the EU and the EU must demand a tough stance when it negotiates an exit.
Su-Lin Ong, a senior economist at RBC Capital Markets, said: "The move coincided with an FT story about French president Hollande demanding tough Brexit negotiations. The move was exacerbated once stops were tripped below a key level of $1.2600 in very thin trading before the US payrolls."
UK: Pound drops to 31-year low against Dollar on Brexit fears
The pound has been very sensitive to politics lately as fears over the consequences of a so-called "hard Brexit" haunt investor attraction towards the currency.
Theresa May, at the Conservative party conference on Sunday, hinted that the UK was moving towards a Brexit deal that could restrict its access to the European single market, but provide greater control over immigration levels.
Brexit Concerns

Show all 26
Sean Callow, a senior currency strategist at Westpac, said sterling had been "on a precipice" since her speech.
Yosuke Hosokawa, head of the currency sales team at Sumitomo Mitsui Trust Bank, said the pound could drop even further.
"We thought today's plunge was a matter of time. Negative factors were mounting against the pound, and eventually the dam broke," he said.
"We have not seen the bottom yet. Breaking the 31-year low is now in sight," he added.
Join our new commenting forum
Join thought-provoking conversations, follow other Independent readers and see their replies