Pound sterling loses almost 1% of value against dollar during Brexit parliamentary debate
The pound lurched back below $1.22 as the government outlined its Brexit strategy
Zlata Rodionova
Wednesday 12 October 2016 15:59 Comments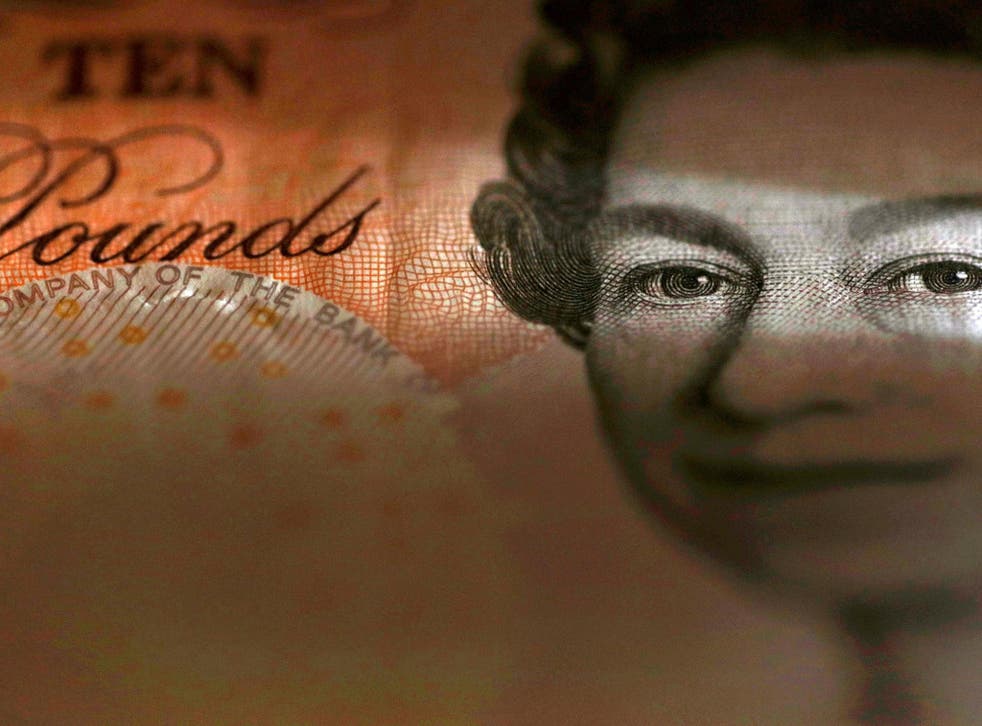 The pound has been volatile on Wednesday, losing almost 1 per cent of its value during exchanges in the House of Commons as the Government outlined its strategy on how the UK should leave the European Union.
Sterling had recovered some of its losses on Wednesday after enduring its worst four-day performance since the EU referendum as investors grew increasingly alarmed at the prospect of a severe rupture between the UK and the EU.
When Labour's shadow Brexit secretary, Keir Starmer, opened the debate just before 1pm, the pound stood at around $1.227.
But within minutes it began to fall, and by 2:30 pm it had touched $1.217 - a drop of 0.8 per cent.
It hit its lowest point during a speech by Brexit Secretary David Davis.
Davis promised to get the best possible terms for the UK as it leaves the EU, but refused to say whether it had ruled out retaining membership of the single market.
He said: "We have been pretty clear on the overarching aims. Not the detailed aims. We're not even at the point that that's possible."
The pound was trading below $1.22 against the dollar at 5pm, having earlier climbed as high as $1.2325 as the lift from the Government's earlier promise of a "full and transparent debate" on Britain's exit from the EU faded away.
Since the referendum on June 23, the pound has lost nearly 18 per cent of its value against the dollar.
What experts have said about Brexit

Show all 11
This is a bigger fall than that seen during the 2008 financial crash, when the pound dropped 16 per cent.
It is almost as large as the devaluation triggered by Black Wednesday in 1992, when the pound plunged by 19 per cent after leaving the Exchange Rate Mechanism.
Michael Hewson of CMC Markets said that trying to find a natural level for sterling is going to be difficult in the short term.
Hewson said: "Due to the amount of political uncertainty being generated on both sides of the Channel, as both sides dance on the edge of the volcano, in laying out their negotiating positions, which for now appear a long way apart."
Additional reporting by PA
Register for free to continue reading
Registration is a free and easy way to support our truly independent journalism
By registering, you will also enjoy limited access to Premium articles, exclusive newsletters, commenting, and virtual events with our leading journalists
Already have an account? sign in
Join our new commenting forum
Join thought-provoking conversations, follow other Independent readers and see their replies