Pound value: Sterling struggles to recover from flash crash as investors brace for further falls
Sterling shed more than 4 per cent last week in its worst weekly performance since the EU referendum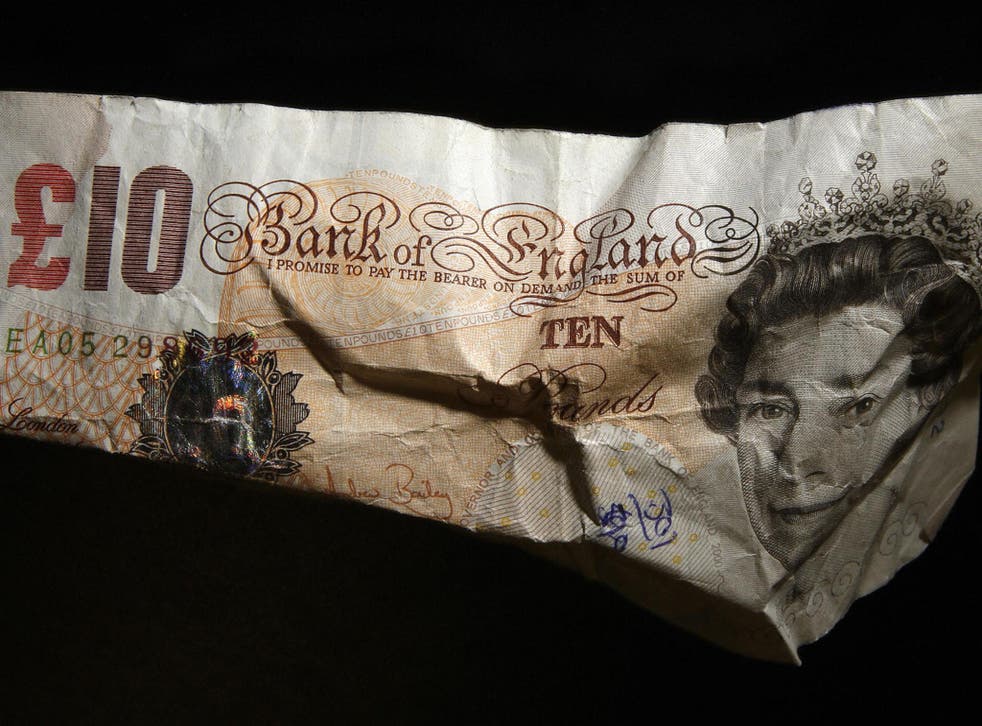 Investors are braced for sterling to fall further as the currency struggles to recover following Friday's flash crash, amid fears continued volatility will result from the Government's "hard Brexit" stance.
The Bank of England has confirmed that it will investigate the cause of a sharp fall in the value of the pound, which plunged in mysterious circumstances in overnight trading in Asia on Friday. The pound fell as much as 6 per cent to $1.1841 – the most aggressive move since the results of the Brexit vote in June – before recovering to $1.24 against the dollar.
On Monday, the pound was back under $1.24 at $1.23828 against the dollar in early trading, down 0.3 per cent. By the 5pm it was still trading at $1.23926 against the dollar..
Sterling shed more than 4 per cent last week in its worst weekly performance since the EU referendum. It has been easily the worst performing of the G10 group of major currencies versus the dollar this year.
The market is now heavily positioned for the pound to fall further.
How the pound has struggled since Brexit
Hedge funds increased their bets against the British pound to 102,964 futures contracts in the week to 27 September, according to data from the US Commodity Futures Trading Commission.
Meanwhile, bets on a rising pound were slashed by around one-third during the week to 40,781 futures contracts.
Kathleen Brooks, research director of City Index, said she fears that the talk of a hard Brexit has spooked the market, and made the pound "toxic".
Naeem Aslam, chief market analyst at Think Markets,said he expected the pound to fall to $1.10 against the dollar by mid-2017.
Goldman Sachs said its three-month forecast was for the pound to fall to $1.20, while Rabobank revised down its forecast for sterling after last week's sharp falls and expects the pound to drop to $1.18 by mid-2017.
HSBC, meanwhile, predicted the pound will fall to $1.10 against the dollar and hit parity against the euro by the end of 2017.
David Bloom, HSBC's global head of FX, said the currency is now "de facto official opposition to the Government's policies".
Brexit Concerns

Show all 26
"The argument which is still presented to us, that the UK and EU will resolve their difference and come to an amicable deal, appears a little surreal. It is becoming clear that many European countries will come to the negotiation table looking for political damage limitation rather than economic damage limitation. A lose-lose situation is the inevitable outcome," Mr Bloom said.
Join our new commenting forum
Join thought-provoking conversations, follow other Independent readers and see their replies